Each year we wait in anticipation for the return of the Wildlife Photographer of the Year exhibition. The collection, housed in the London Natural History Museum, always exceeds expectations. This year was no exception. Powerful images from each corner of the globe capture the raw beauty of Mother Nature, providing rare insight into life in the wild. We've collated the photography from the awards that made us tick this year; our best-of collection is as follows…
A tale of two foxes, Don Gutoski

Photographer Don Gutoski caught a rare moment in Canada's Wapusk National Park recently, when a Red fox attacked an Arctic Fox. The result was deadly, and Gutoski took home the highly coveted title of Wildlife Photographer of the Year for his efforts.
Flight of the scarlet ibis, Jonathan Jagot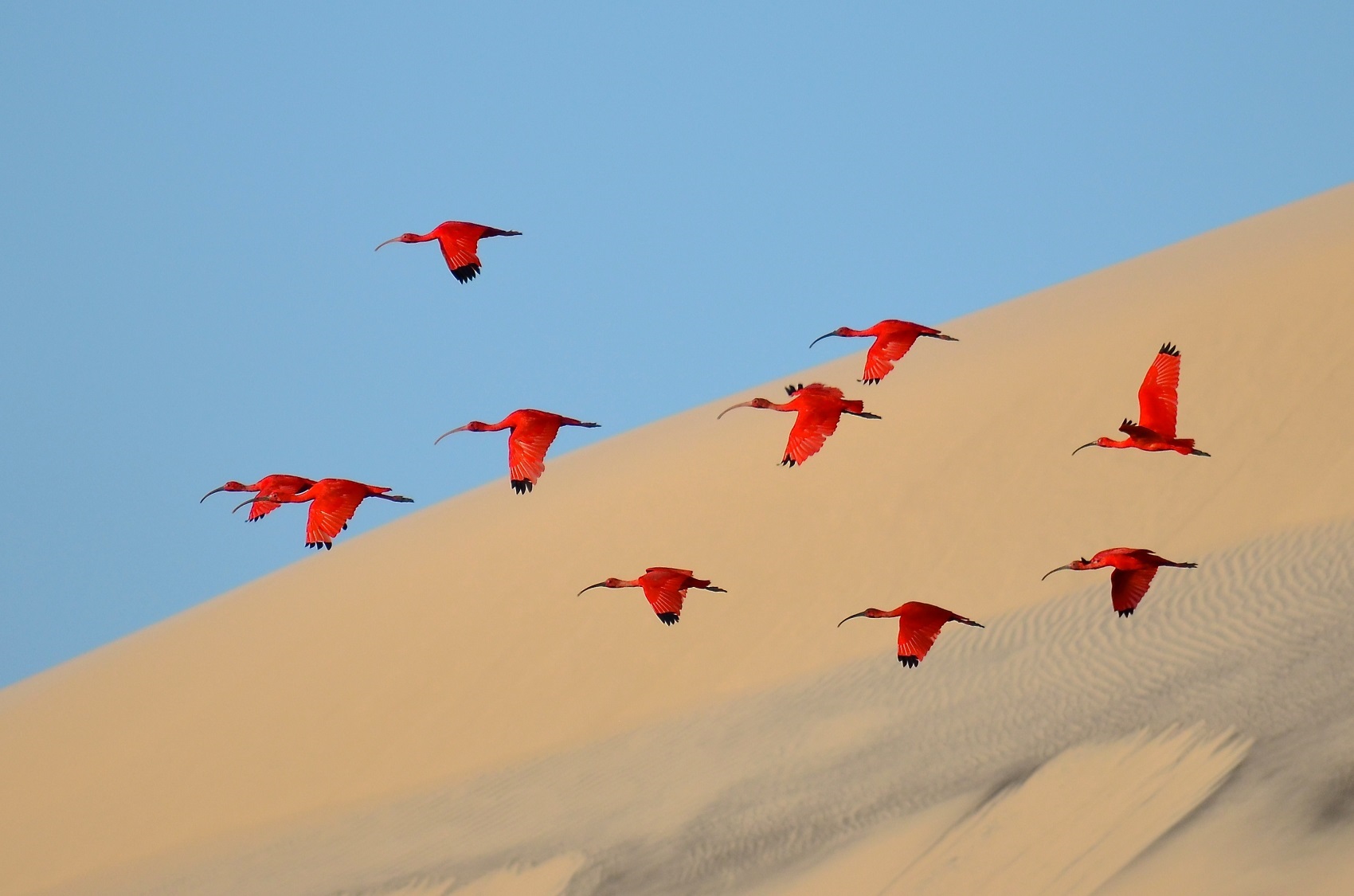 During a five-year sail around the world with his family, 15-year old Jonathan Jagot captured this incredible shot of scarlet ibis birds in-flight off the sand dunes of Lençóis Island, on Brazil's northeast coast. For his efforts, he won a Young Wildlife Photographer prize, and gained the pleasure of making everyone else feel inadequate. Finding out that a crush fancied us back was the most exciting part of our lives at 15, *sigh*.  Fair play Jonathan, fair play.
A whale of a mouthful, Michael AW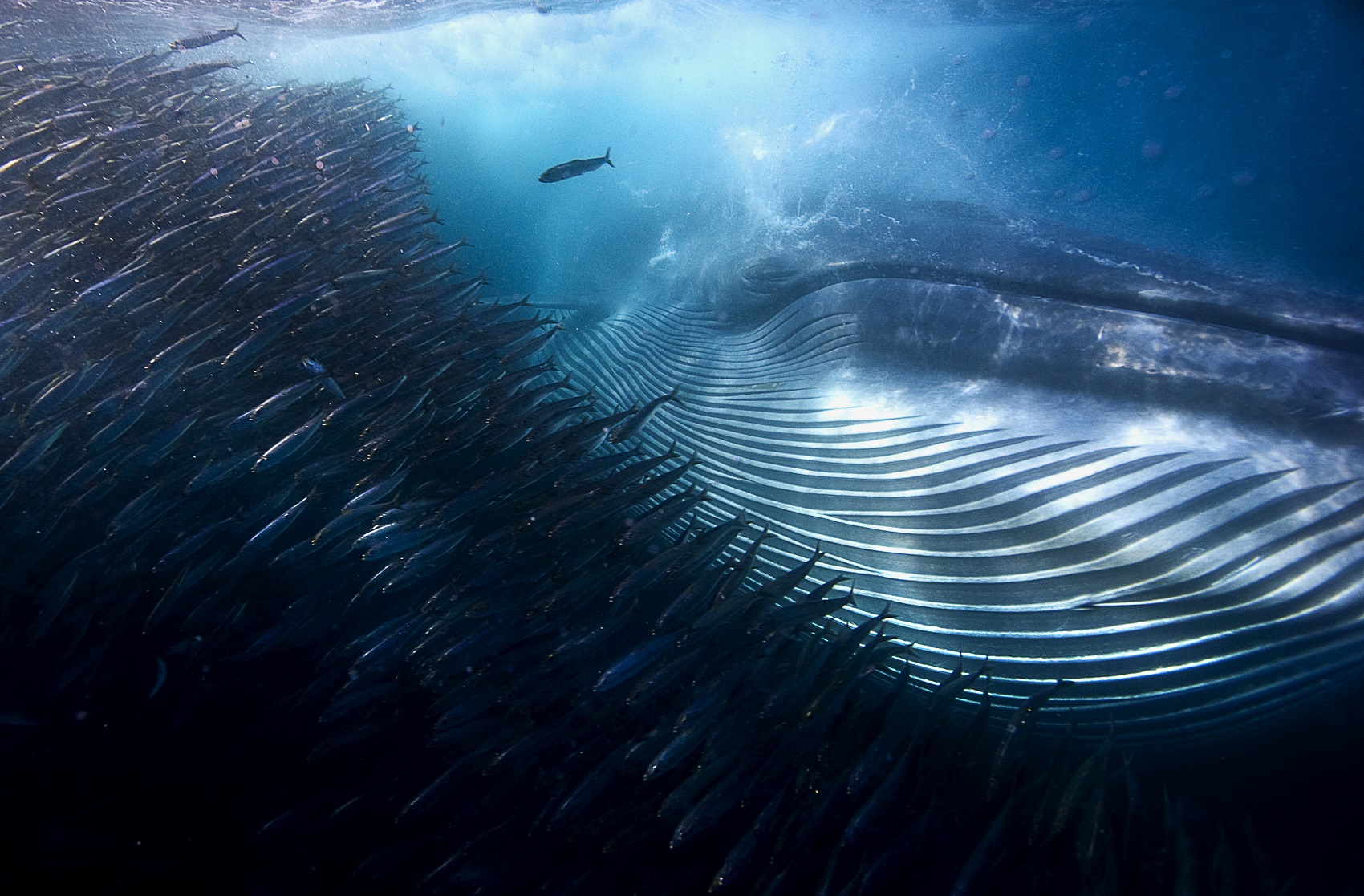 Australian photographer Michael AW caught this colossal Bryde's whale at dinnertime, watching in awe as the whale ripped through a swirling ball of sardines, gulping mouthfuls in a single pass. Michael was diving offshore in South Africa's Eastern Cape to photograph the spectacle of the 'sardine run' – the annual winter migration of billions of sardines – and risked life and limb in getting up close and personal with this 50-tonne mammal.
Broken Cats, Britta Jaschinski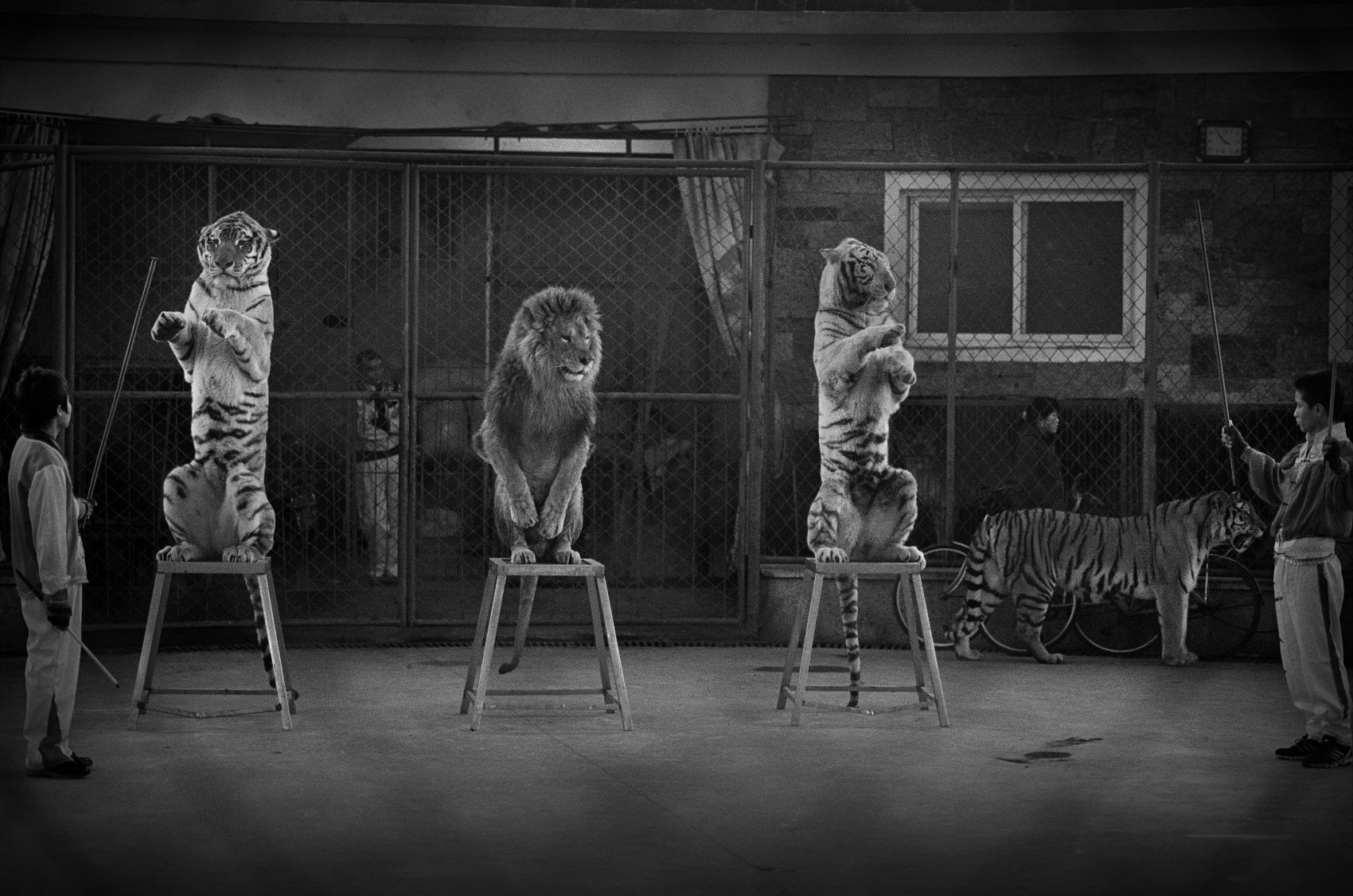 This harrowing shot from photographer Britta Jaschinski reveals the brutal reality of animal cruelty affairs in China. The failure of the Chinese Government's animal cruelty directives to zoos and entertainment parks in China has had severe results. Despite shows like these being banned by the Chinese Government for many owners, it's business as usual. Locked into obedience by their trainers' gaze, big cats perform at the Seven Star Park in Guilin, China. They have had their teeth and claws pulled out. When the mammals aren't performing, they live in the tiny cages, visible in this photograph behind the stage.
#isangoinsider note: According to Jaschinski, the mammal in the centre of this image is actually a hybrid of both a lion and tiger.
The art of algae, Pere Soler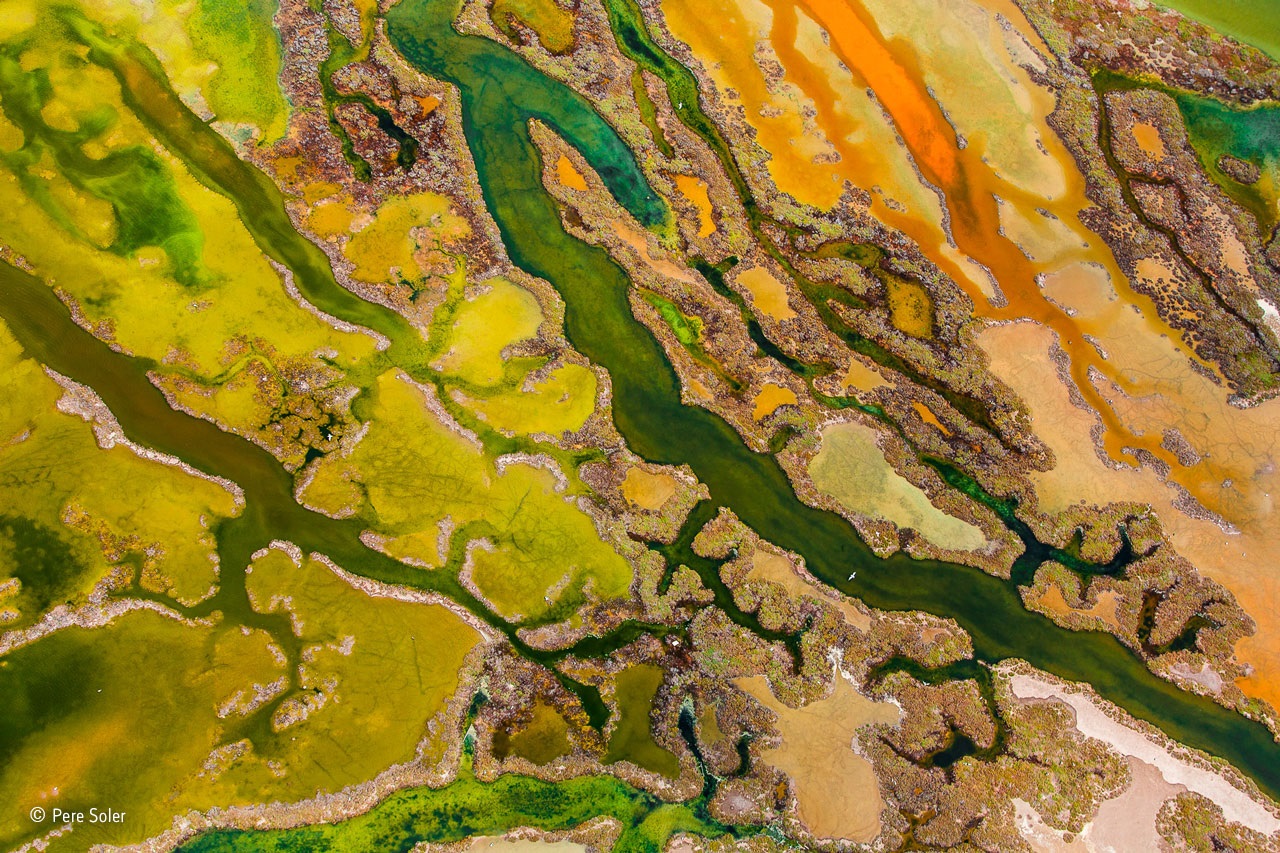 The Bahía de Cádiz Natural Park on the coast of Andalucia, Spain, is a mosaic of marshes, reed beds, sand dunes and beaches, which attracts great numbers of birds throughout the year. However, the main drawing card of the site is the algae itself. Each year, an incredible springtime phenomenon unravels. As temperature warms and the salinity changes, the intertidal wetlands are injected with colour as bright green seaweed intermingles with miniscule multi-coloured algae blooms. Only occurring during an unpredictable two-week period in spring, photographer Peter Soler found himself in the right place, at the right time. The result is breathtaking.
That's a wrap! Unfortunately this year's Wildlife Photographer of the Year exhibition at London's Natural History Museum has already concluded, but keep an eye out for next year's program. We certainly will be.