Some cities just have it. That glow, a feel, and Vilnius happens to be one of those places. Authentic, but looking ahead. A place with the battle scars but isn't shy to hide it. For a place with such a harrowing history, exploring the cobbled streets, cafes, bars and boutiques and the museums that hold those memories is a joy.
You have the treasures of the old town, the squares, and spires of the churches, along with cafes to sip your morning coffee, the museums and the many green spaces. It'll surprise you were in a city at all! And for all the history and grand styling, there is a modern edge to Vilnius that will keep your exploring adventures in tip-top form.
For such a small city, it packs a mighty punch. Let's start our exploring in the old town.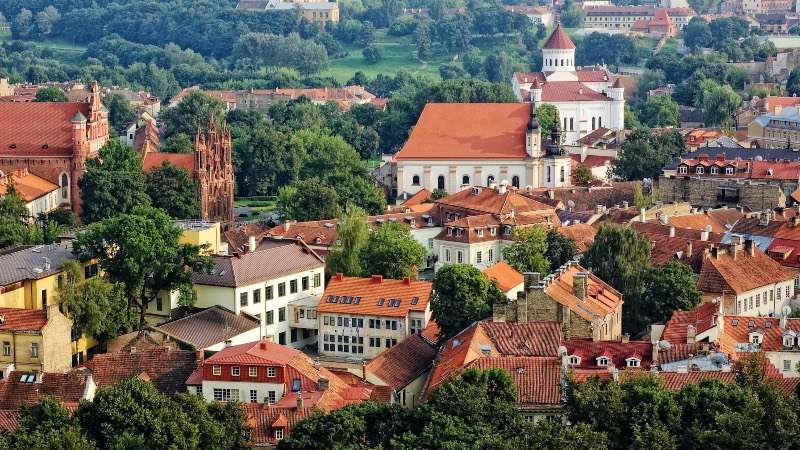 The old town is the centre of the city's culture. And if you are into your architectural styles, then this part of Vilnius delivers. You have gothic, renaissance, baroque and classic styling to take in. Vilnius cathedral and Vilnius University are prime examples.
Gediminas Hill, where the cathedral is at its foot, also has Gediminas Tower. Both are very recognisable places, so you'll see them when you're touring around. And you'll get a great view from the top of the tower.
One place you must visit is the Palace of the Grand Dukes of Lithuania, a museum dedicated to art and history, housed in a baroque palace. You'll be up to date with the country's history after visiting here.
The last area of note is the principal shopping street in the old town; Pilies Street. It's the area to get those all-important souvenirs and gifts. Also, keep an eye out for the Gates of Dawn, the last standing portal of the original five. Sounds like something out of Dr Who! Actually it's a gateway into the city, and there's a quaint church to look at too.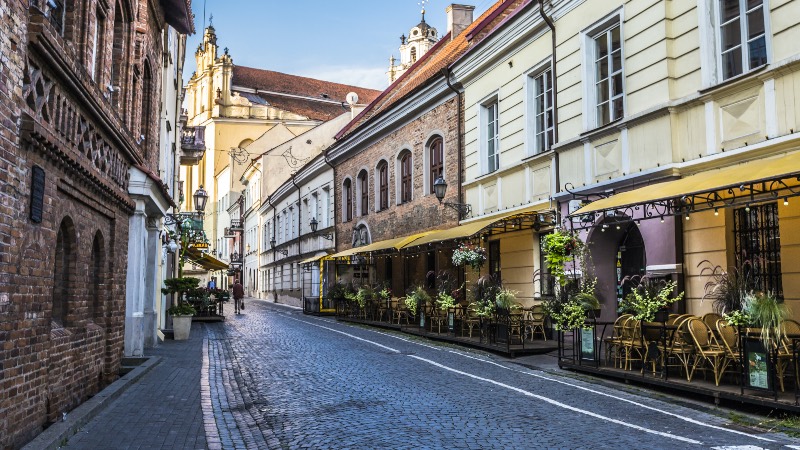 A history of trauma
Are you are looking for some more historical context for your trip? Then there are several places for you to visit. The museum of Genocide Victims (former headquarters of the KGB and Gestapo!), The Tolerance Centre and Holocaust Exhibition, both look at the Jewish community, which was once vibrant in Lithuania. These museums are the perfect balance to the beauty of the old town.
Add in the local markets, entertainment venues, green spaces and cafes and bars, and you have a city that offers a perfect blend of the past and the present. A weekend here will not go amiss.
Vilnius has it, and whether you visit during the warm summer months or in the depths of winter, either season will deliver plenty of joy.