If travel is about taking it easy a visit to Gdansk is a place that suitably fits that scenario, even when it's a city destination. For Gdansk, once flattened by war, is small enough to walk around, but easy enough to take it all in at a more sedate pace. There's no need to rush about when you visit here.
Take your time, absorb the atmosphere, wander the compact streets. You'll be able to enjoy the sweeping boulevards, reflect on how this city has rebuilt itself and delight in it's attractions, the food and culture on offer. Makes for the perfect weekend away.
There's no reason you can't spend Day 1 exploring the city, and then on Day 2 head out to one of the region's other places, so take our itinerary and fit it to how you feel. Travel should be about relaxing, discovery and fun, not something that is rigid.
Start the day in the old town Dlugi Targ. It's compact and easy to explore. There's the Long Market (Royal Way) to wander down. The Golden Gate to see and the Tower of the Main Hall. It's here you'll get a fabulous view of the cityscape.Then there's the Neptune Fountain to see. Each of these places will give you a genuine feeling for the city.
It's lunchtime, so be sure to head off track to avoid the mundane restaurants and cafes in the main areas. And when you're refreshed, you can enjoy a stroll along the waterfront (Motlawa River). Head down one side and back up the other. Keep a lookout for the giant crane (Zuraw), that used to load the ships. And with your day of wandering complete, finish the day by heading down Mariacka Street for the old architecture. Phew, you'll have deserved a drink after that, however quickly or slowly you've taken it all in.

Day 2: Day out options
How about a day by the beach? Well, you're at the coastline here in Gdansk, so a bit of fresh sea air may be perfect. Head for Sopot, a beach resort that also has the longest wooden pier in Europe.
If, however, you want to head inland and enjoy something a little more historical, then a trip to Malbork Castle is a must. It's one of the world's largest castles, so even more reason to check it out. Marvel at it's size, wander and learn about it's rich history.

Return for a night at a wine bar or drinking establishment of your choice and you'll have the perfect ending to your two days.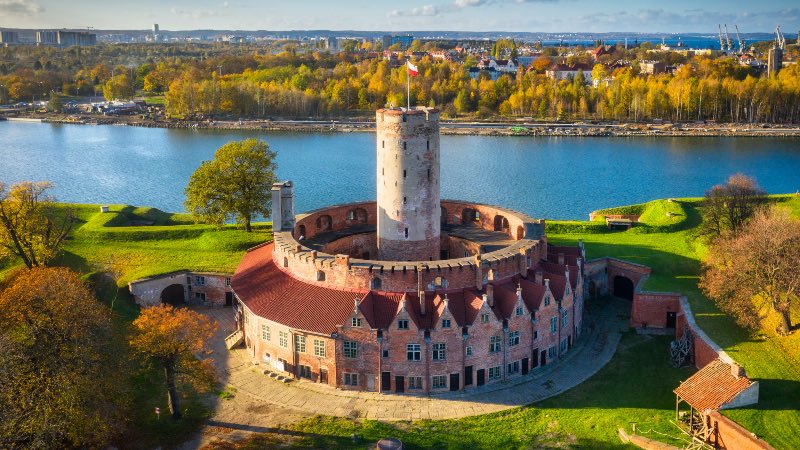 Want a bit more?
If you are staying in Gdansk for longer, then there are some extra attractions well worth checking out. The Museum of World War II and a new museum, European Solidarity Centre (looking at the Polish Opposition to Communism) will give you a taste of how Gdansk has changed and developed. St Mary's Church is another place in the old town worth seeking.
Gdansk is a destination growing in popularity. A Baltic port city that was once flattened, is now attracting visitors for good. Make sure you get there before it becomes too popular.