Elegance, style and a certain amount of sash! No, not me! We're talking about Milan, the Northern Italian city. A destination of culture, high-end fashion, stunning cafes, churches and football teams! A place where people-watching sitting outside a cafe is part of daily life! How then should you approach your stay? What are the Milan – do's and don'ts? You'll soon realise it's the little things that matter.
Do put effort into your appearance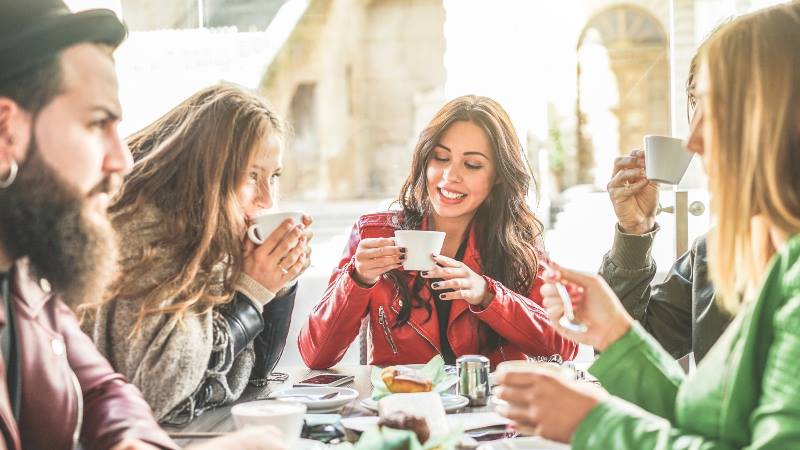 Remember Milan is one of the world's top fashion capitals, a place where brands known the world over are based. Let them roll off the tongue! Giorgio Armani, Dolce & Gabbana, Prada, Versace…I mean, talk about luxury fashion houses! Milan is also where shopping is part of the city fabric! Look good, and you'll fit in with the crowd.
Don't expect to take away your coffee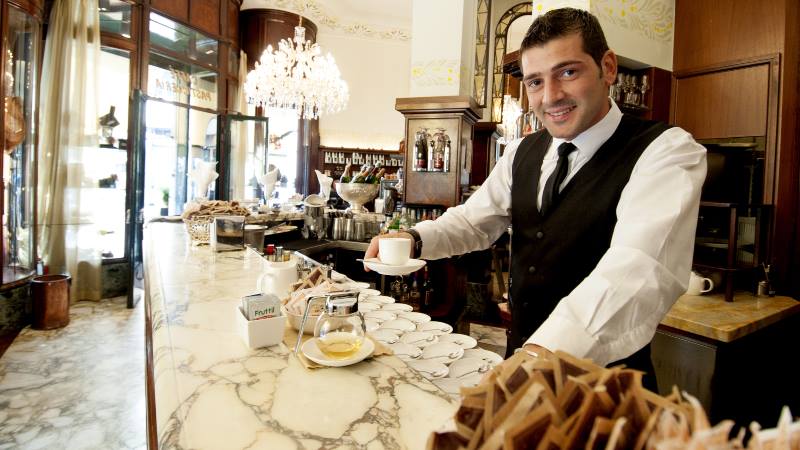 Want to take your coffee on the go! Umm, may have to take a raincheck on that one! Café and coffee drinking culture are very different in Italy. Yes, there will be places, but mostly you'll be drinking your cappuccino or espresso at the bar or while people-watching at a table! There's something way cooler doing it that way too. Settle back, take in the atmosphere, sip your coffee and well, drink in Milan!
Don't order a cappuccino after lunch! 
Speaking of café culture, do as the Italians do! Cappuccino in the morning, no problem. But milk drinks hamper the digestion apparently, so stick to an afternoon espresso, and you'll be doing just fine.
Do search for Milan's many churches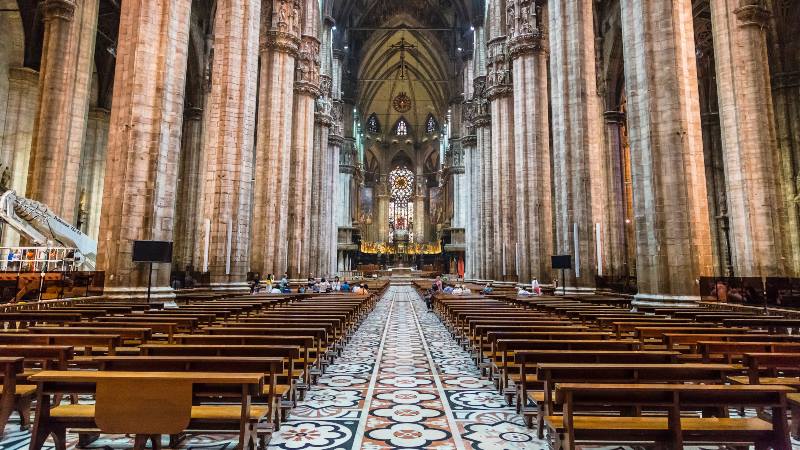 The Duomo do Milano is the centrepiece and has to be explored, that goes without saying. Especially head up to the rooftop of the Cathedral for a super view. There aren't many Cathedrals where you walk on its roof! Also, try to find the other churches dotted around the city. There are plenty of stunning treasures to be discovered.
Do get out of Milan – even for a day!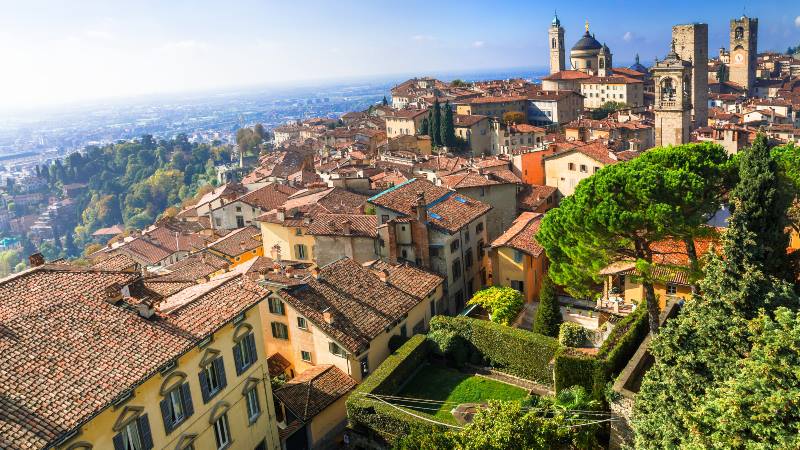 Milan, as a city, has plenty to offer but take a short train or bus ride and you'll find places that'll add to your trip! Bergamo and the Italian lakes like Como and Garda are only a short distance away. See the city and visit the stunning surroundings. It'll just add that little extra Italian magic to your experience.
Like any big city, it's the small details that matter or will make the difference between a good and a great trip. A few Milan – Do's and Don'ts are those little details. Enjoy Milan, it's a fabulous destination.