Fly by the seat of your pants while touring New Orleans on a budget!  Generally speaking, exploring America's South proves far more affordable than travelling in the Northeast or on the west coast.  But, you'll still run into plenty of unexpected expenses along the way.  So, if you find yourself in the Big Easy without a lot in the way of moolah, then check out these budget-friendly ways to tour New Orleans:
Go Church-hopping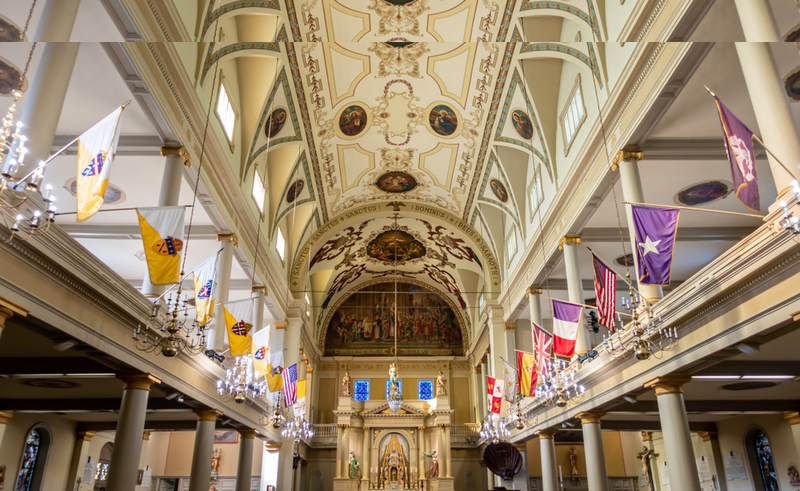 If you consider yourself a history buff, then touring New Orleans on a budget will prove rather easy.  Among the many interesting New Orleans attractions, the old churches hold a special place in hearts of New Orleans' residents.  You've got St. Louis Cathedral, Church of the Immaculate Conception, St. Patrick's Church, Christ Church Cathedral, and a few others.  And, the best part is that it costs nothing to visit these iconic New Orleans landmarks!
Cruise Bourbon Street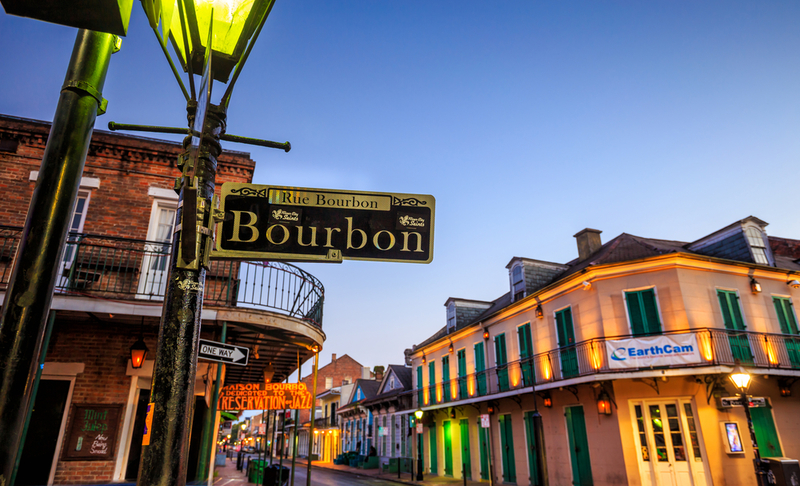 Taking a walk down Bourbon Street features prominently every New Orleans trip itinerary.  Even those touring New Orleans on a budget can enjoy some of the world's absolute best people-watching.  Yeah, you might find it difficult to walk a single block without opening your wallet.  But, if you exercise a little discipline, then you can soak up the ambiance and meet a few locals without spending a dime.  It's what to do in New Orleans when money is tight!
Peruse the Art Galleries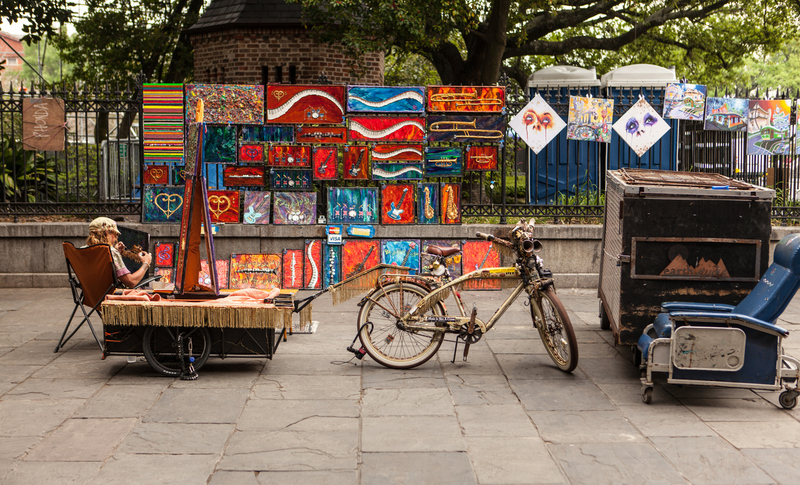 As the birthplace of Jazz, New Orleans attracts artists from all around the world.  Some of the best painters, musicians, sculptors, and other artists spend time in the city to gain a little inspiration.  And, many of them fall in love with New Orleans and end up putting down roots.  So, why not check out some of the various art galleries found throughout the city?  If you're touring the Big Easy on the cheap, then striking up a conversation with a local artist is one of the best things to do in New Orleans!
Creep around the Cemeteries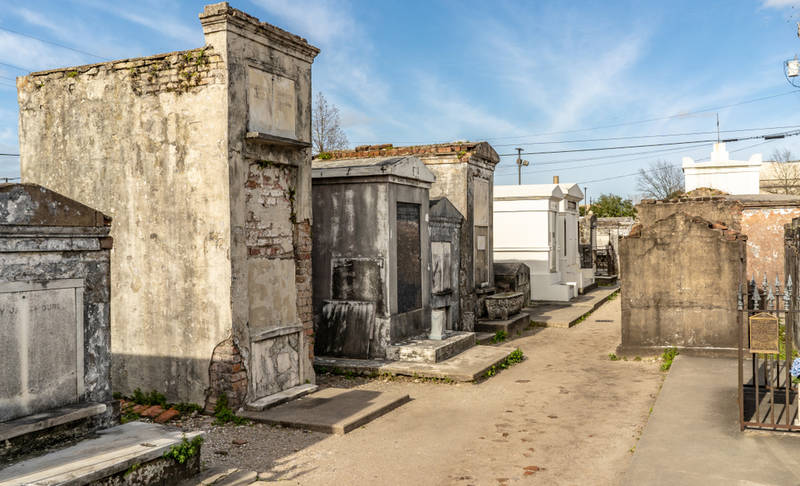 Slinking around the raised tombs of New Orleans' cemeteries presents an enticing option for those touring New Orleans on a budget.  Because the city has always been prone to flooding, the dead rest in above-ground crypts, putting them on the same level as the visitors.  And, the old grounds are said to be haunted by voodoo queens, murderers, and other ghosts.  Check out St. Louis Cemetery No. 1 & 2 or Lafayette Cemetery No. 1 during your New Orleans sightseeing vacation.  It's free!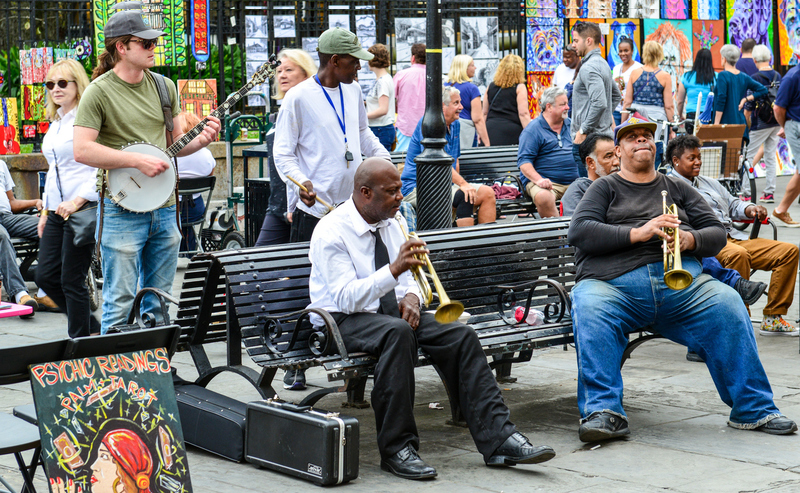 Located right in front of St. Louis Cathedral, Jackson Square represents the place for local artists, musicians, and other talented individuals to get noticed.  And, as a result, you'll discover some pretty promising acts should you decide to visit Jackson Square during your New Orleans tour.  It's a smart way to get a good look at New Orleans' up-and-coming stars of the future!  Plus, it'll add zero additional costs to your New Orleans sightseeing trip!
Hi there!  Got a hot tip on how to visit New Orleans on the cheap?  Let us know in the comments below and we'll add your idea to the list during our next update!