Most Americans associate October with Halloween.  But, if you're of German descent, then you're far more likely to have Oktoberfest on the mind.  And, although the "real" Oktoberfest takes place in Munich, Germany, some of the best Oktoberfests have been cropping up in some unexpected places.  So, you might experience an Oktoberfest that mixes German traditions with some distinctly local ones.  But, the beer is still cold, the food is still delicious, and the participants are still very, very friendly.  Here's our list of favorites:
Blumenau, Brazil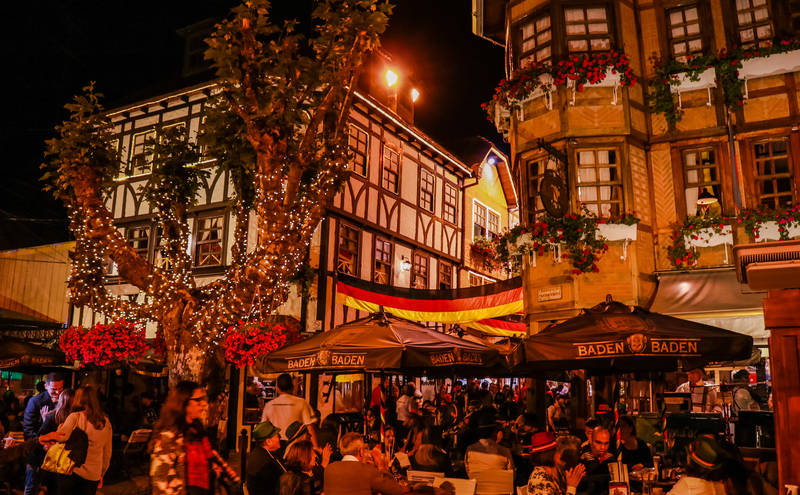 Brazil plays host to a number of different Oktoberfests each year.  And, most of them can be found in the southern cities that were once settled by German immigrants.  But, one of the best Oktoberfests in the world happens in Blumenau.  Each year, about 750,000 hopheads descend on the city, nearly tripling its population.  The popularity of the Blumenau Oktoberfest springs from a number of fun events, like the Queen of Oktoberfest competition and the National Competition of Chopp in Meter Drinkers.  Competitors drink beer from meter long "tulips" and whoever does it in the shortest amount of time wins!
Perth, Australia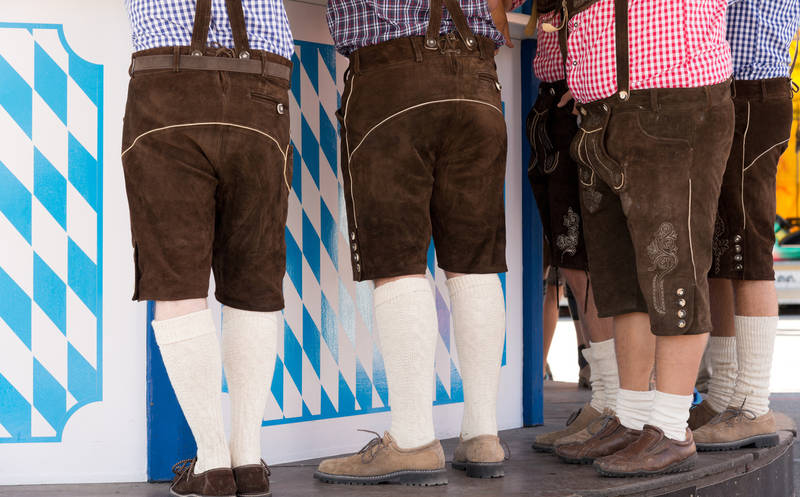 The Australian universities once gained some notoriety for holding the best Oktoberfests.  In fact, Australia's college Oktoberfests were once so popular that alums would come back each year to celebrate at bars and restaurants in university areas.  Unfortunately, Australia's University Council recently banned Oktoberfests from all campuses.  That's when Oktoberfest in the Gardens stepped in to fill the void.  Originally held in the Supreme Court Gardens of Perth, this popular event has spread to several other cities and draws tens of thousands of beer-lovers annually.
Villa General Belgrano, Argentina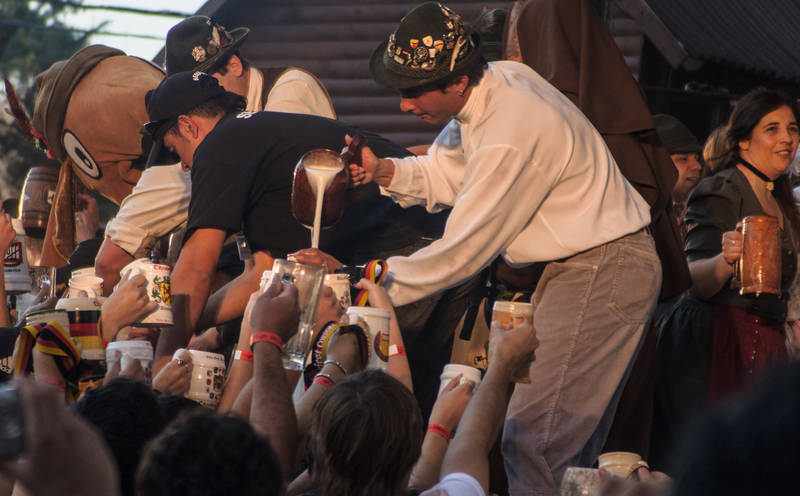 Argentina's National Beer Festival, or Fiesta Nacional de la Cerveza, has celebrated our favorite adult beverage every October since its inaugural year of 1963.  It's basically Argentina's version of an Oktoberfest.  During back-to-back weekends, the sleepy town of Villa General Belgrano comes to life as countless beer-enthusiasts flood the surrounding area.  The annual festivities were initiated by the first German immigrants to arrive here.  And, today, the National Beer Festival is considered one of the best Oktoberfests outside of Germany!
Kitchener, Canada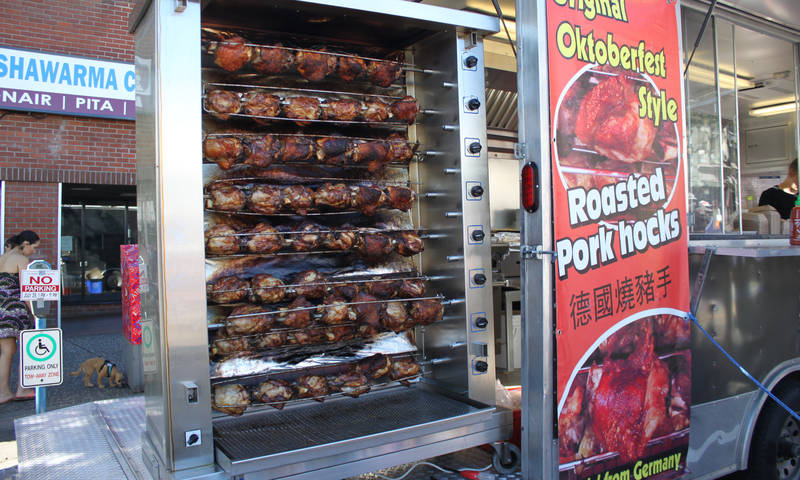 Kitchener, Ontario is home to one of the top 3 best Oktoberfests in the world.  Most of the residents here identify as German-Canadian and many speak German at home.  Each year, this 9-day celebration draws over 750,000 revellers.  And, its beer-centric celebrations and other entertaining events have a lot to do with that.  But, perhaps the most popular attraction is the nationally-televised Canadian Thankgsiving Day Parade.  On either side of the Weber Street, you'll find plenty of overly friendly, rosy-cheeked party-goers waiting for the parade.  And, the word of the day is Gemütlichkeit, which means cheery friendliness.
Reading, U.S.A.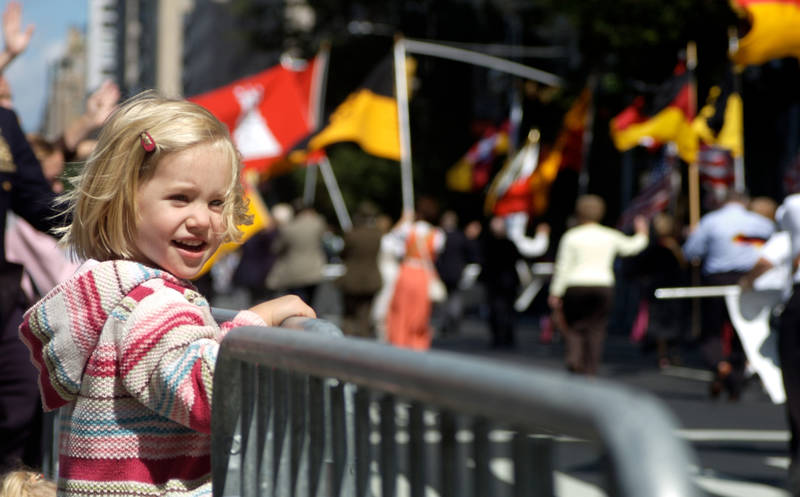 Oktoberfests in Pennsylvania trace their roots to the sizable German immigrant population that settled in the state.  And, the confusingly named Pennsylvania Dutch, or Pennsylvania Deutsch, played a major role in the tradition.  In 2015 and 2017, the Reading Liederkranz Oktoberfest won USA Today's reader's choice award for Best Oktoberfest in America.   You'll find a biergarten, live music, traditional German food, magic shows, puppeteers, and more!  So, if you're in the area between the 3rd and 7th of October, the Reading Liederkranz Oktoberfest is one of the best things to do near Philadelphia.
Hi There!  Do you know of a popular Oktoberfest celebration that we missed?  Then, let us know in the comments and we'll add it during our next update!