Ok.  So you've hit all of the observation decks, seen all of the historical sites, and walked through every New York museum.  You might wonder if you can still find new things to do in New York now that you've apparently done it all.  Even if you believe that there must be something left to do, you might not know where to look.  Lucky for you, we've compiled a list of things to do in New York that is sure to include a tour or attraction you haven't tried yet.  So, check it out and see whether you've actually done everything there is to do!
Unique & Off The Beaten Path Tour
s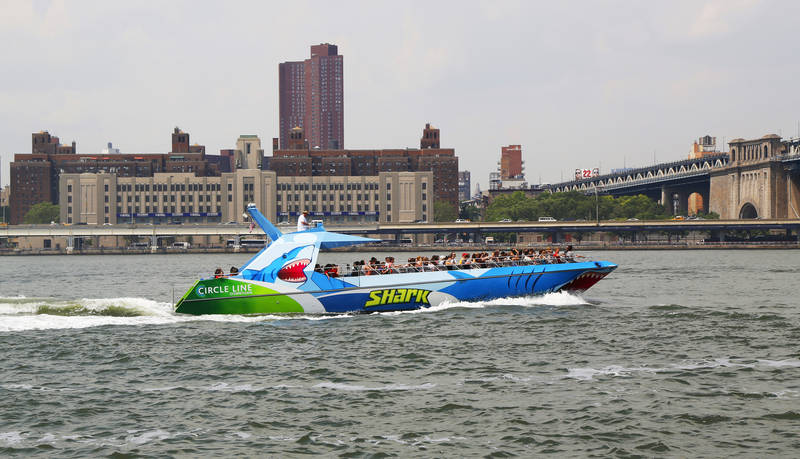 All aboard "The Shark"!  If you've never taken a speedboat ride on the New York Harbor, then this is an opportunity to leave everyone in your wake!  Race around the waters of New York for half an hour as the music blares and the Captain shows-off his skill at the helm!  Along the way, you'll also get some spectacular views of the city!  Where else can you take a thrilling ride around New York Harbor aboard a boat with a truly fearsome paintjob?
Sometimes you have to go big if you want to transcend the run-of-the-mill, ho-hum New York vacation!  And, if this represents your umpteenth visit to NYC, then chances are you've hit most of the must-see New York attractions.  So, rise above the rest with a New York Helicopter Tour and see Manhattan from a totally new perspective.  It's one of the most fun things to do in New York!
If you're kind of sad because you've already run through your list of New York tourists attractions, then you should shake it off during a Chelsea Nightclub Tour!  With this New York nightlife package, you get to waltz right past the bouncer without paying for the cover at two different Chelsea hotspots!  Pregame with champagne and appetizers at a trendy lounge, then follow your N.Y. nightlife experts into exclusive clubs and onto the dance floor!
Less Frequented Museums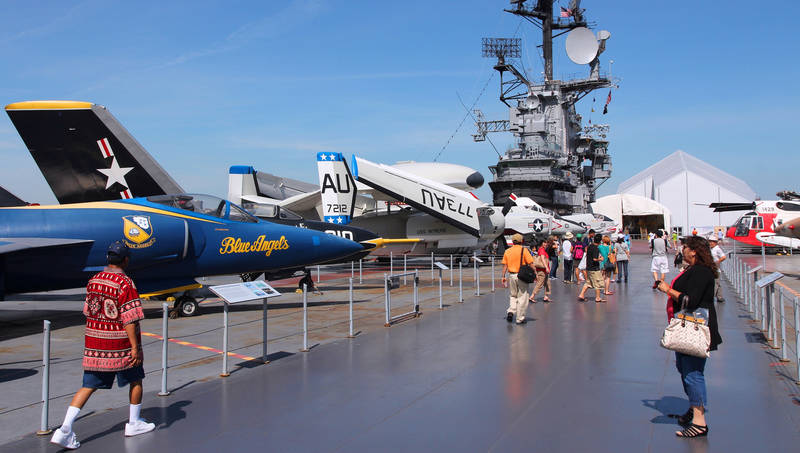 Take stock of America's military might with an Intrepid Sea, Air, & Space Museum ticket! Check out 30 different military aircraft as you make your way down Pier 86 on the West Side of Manhattan!  Then, test your piloting skills in the A-6 Cockpit Simulator!  And, of course, you can't miss the museum's crown jewel:  U.S.S. Intrepid!  Hit by four kamikaze attacks during WWII, this well-seasoned aircraft carrier continued its service until 1974.  Paying this fine machine a visit is one of the most patriotic things to do in New York!
Stay one step ahead of New York's prominent art museums by taking a Chelsea Art Galleries Walking Tour!  Get an insider's look at the up-and-comers in New York's art scene.  Visit up to 5 different galleries while accompanied by a friendly and knowledgable tour guide.  You'll learn the history of Chelsea's rise to one of New York's most well-known art districts and enjoy some beautiful fine art before its transfer to the MoMa or the Met!
If none of the previous ideas tickle your fancy, you can easily come up with your own by picking up a New York City Pass.  The New York Explorer Pass covers your admission for up to 57 different New York attractions.  You can bet your bottom dollar that you'll find a museum you haven't already visited in New York.  The New York Pass provides access to even more New York sightseeing opportunities; and, it provides some nice shopping discounts, too!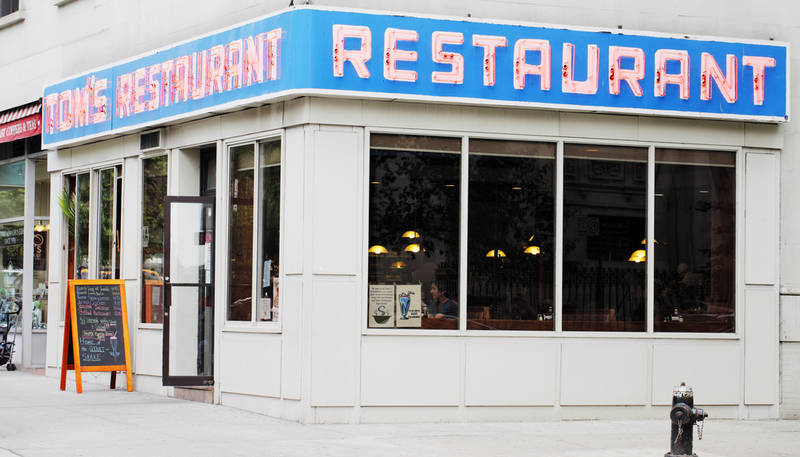 Hang out at the same spots as Tony, Paulie, & Silvio during an On Location The Sopranos Tour !  A local actor will guide you to over 40 different Sopranos filming locations.  Stop by Bada Bing!, Pizzaland, the Muffler Man, and many other famous spots!  Every fan of The Sopranos has to take this tour at least once!
Get the girls together and strut your stuff on an On Location Sex & The City Tour!  Learn some trivia and insider secrets as you visit the same hangouts frequented by Carrie, Samantha, Charlotte, and Miranda!  Drink a cosmo at The Scout.  Check out Carrie's brownstone stoop.  And, visit the church where Samantha met "The Friar".  With over 40 different filming locations, this tour will transport you into your favorite scene!
New York has been the backdrop for countless movies and television programs.  So, you'll find no shortage of places to visit during an On Location T.V. & Movie Tour !  There's no soup for you at The Original Soupman of Seinfeld fame!  And, you'll get the real scoop at Spiderman's Daily Bugle!  You can also visit the park featured in When Harry Met Sally and countless other T.V. shows and movies.  With over 60 stops, you'll take a huge bite out of the Big Apple!
Hey you!  Got a hot tip on alternative things to do in New York?  Suggest a tour, attraction, or activity in the comments below and we just might add it to the list!