From indie arts and crafts and vintage threads to organic bites and coffee trucks, Sydney knows its markets. Each week the city's bundle of neighbourhood markets draws locals and travellers in their hundreds with the promise of good buys, good food and good vibes all too tempting. For those looking to delve into the city's market scene, here's our round-up of Sydney's best. Budget travellers beware, it's hard to say no to the treasures and trinkets at these top spots.
The Grounds Markets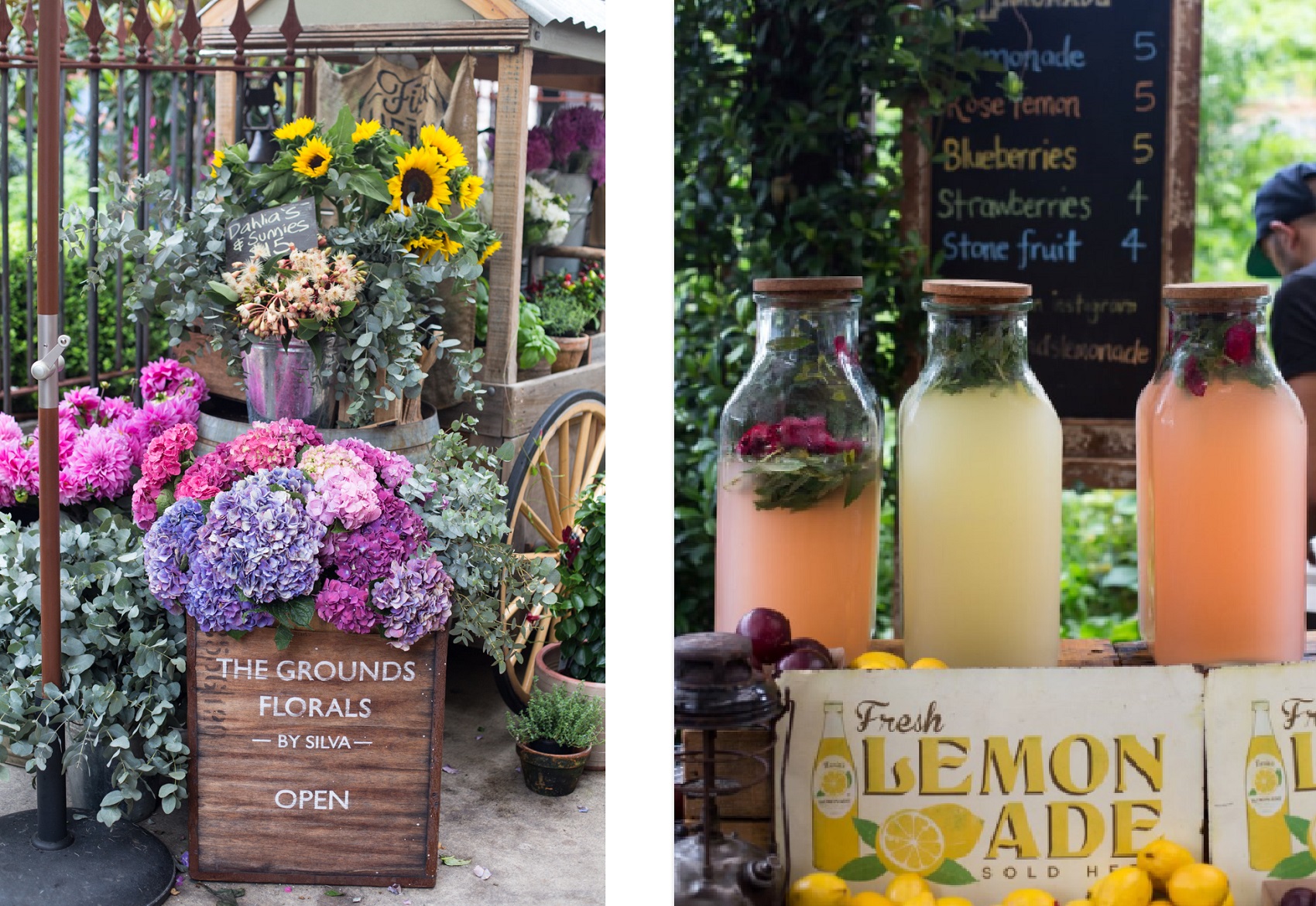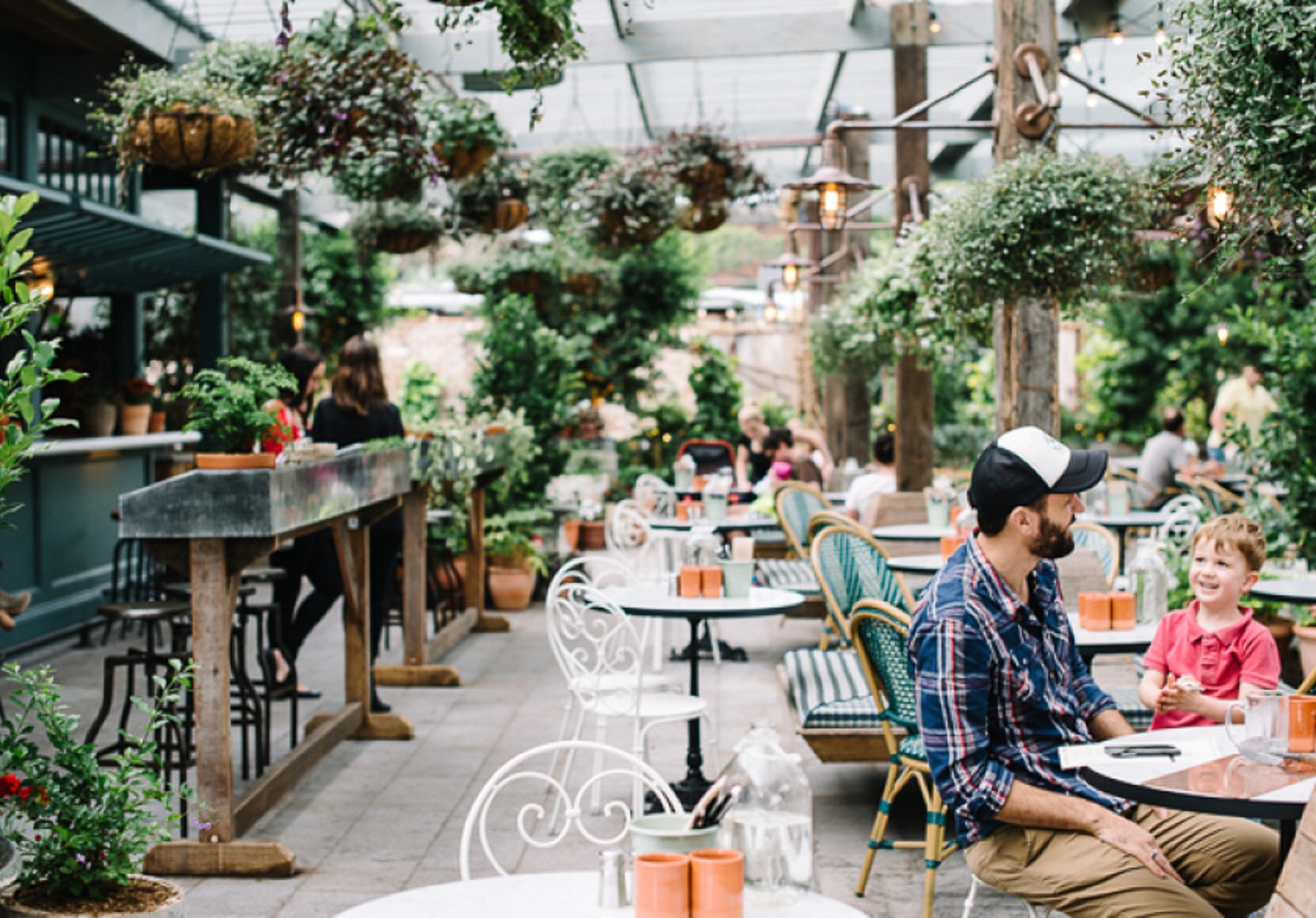 The city's most Instagrammed brunch spot loves to keep Sydneysiders on their toes. The café's latest venture, The Grounds Markets, is no exception. Arguably Sydney's most famous café, the Grounds of Alexandria is as sought-after for its coffee as it is for its chic rustic warehouse interiors. The Grounds is much more than just a café though, with the site also holding an on-site florist, Potting Shed, gardens, and a farm (home to a much-loved resident, the pig Kevin Bacon). Open each weekend, The Grounds Markets brings the best makers, bakers and creators to one place, with local producers changing hands each week to keep stalls fresh and inspiring for visitors. The icing on top of an already epic cake, the coming of the markets make The Grounds the ideal Sunday morning destination.
Go for: The Instagram-worthy location and the chance to see the legendary Kevin Bacon in the flesh!
When: 9am – 3.30pm each Saturday and Sunday.
The Rocks Markets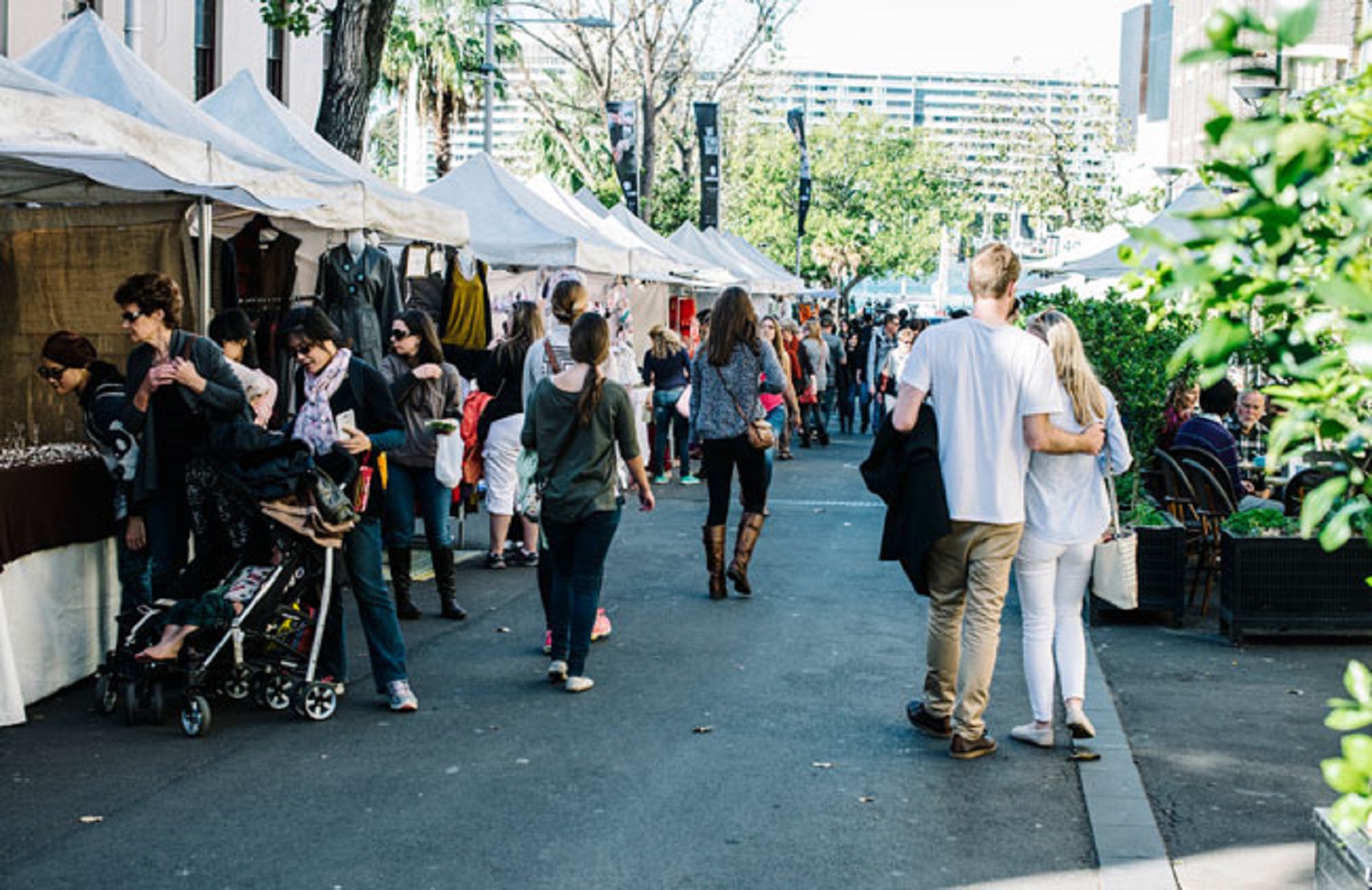 Courtesy of The Rocks Markets 
An oldie but a goodie, on any given weekend you're likely to find us (and a heap of other in-the-know shoppers) at The Rocks' Markets. Dotting the laneways and alleys of Sydney's historic centre, stalls are filled with passionate creatives. Foodies, bespoke artists, fashion designers, and vintage hunters all put their best works on display here. Despite being just five minutes from Sydney's CBD, the Rocks Markets remain remarkably quiet, so there's plenty of time to find your favourite pieces and have a chinwag with local sellers without interruption. And with stunning views of Sydney's harbour brandishing every turn, we know you'll come away from The Rocks Markets a smitten kitten.
Go for: The old-world charm in an iconic location.
When: 10am – 5pm each Saturday and Sunday.
Moore Park Produce Market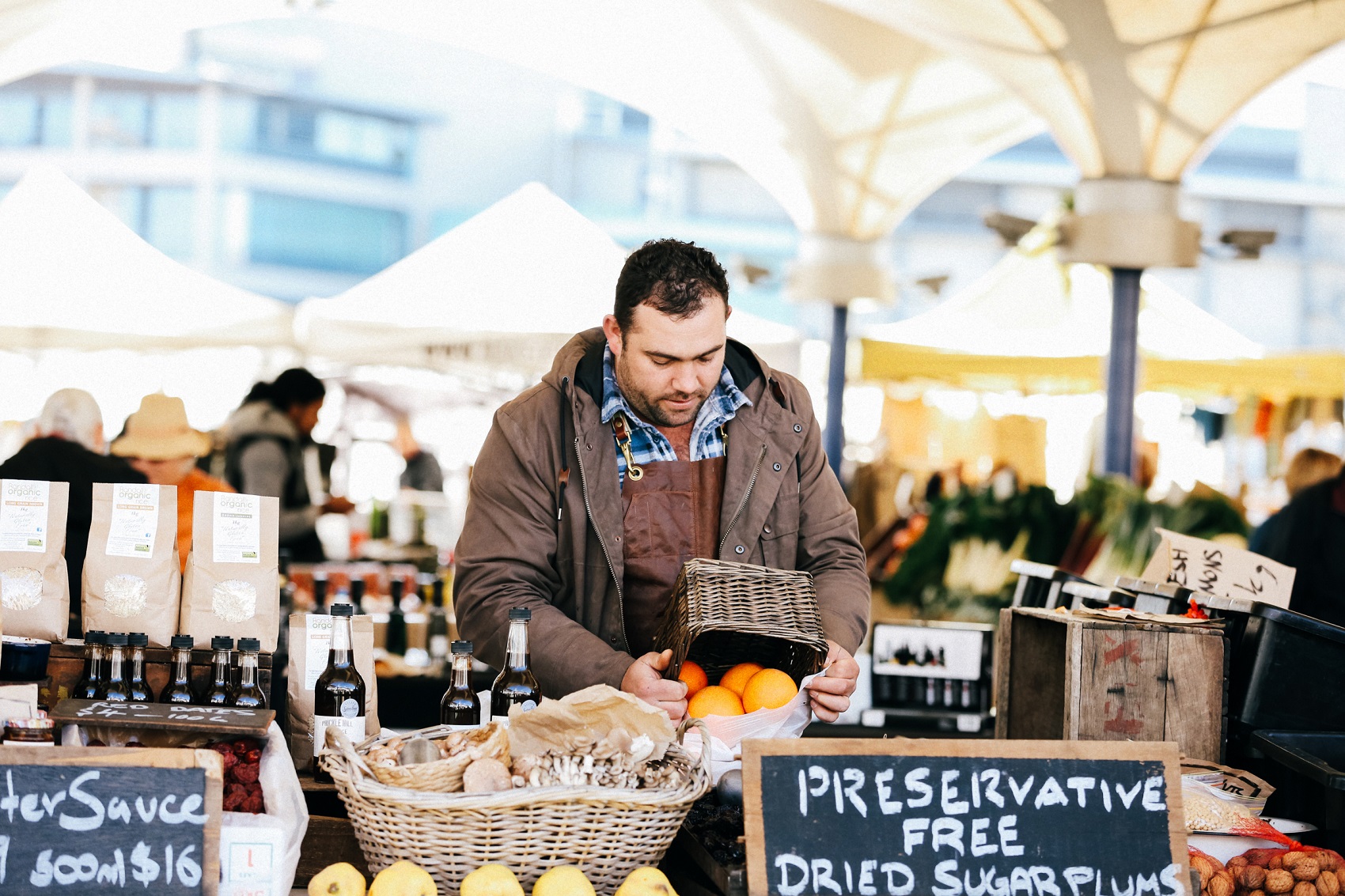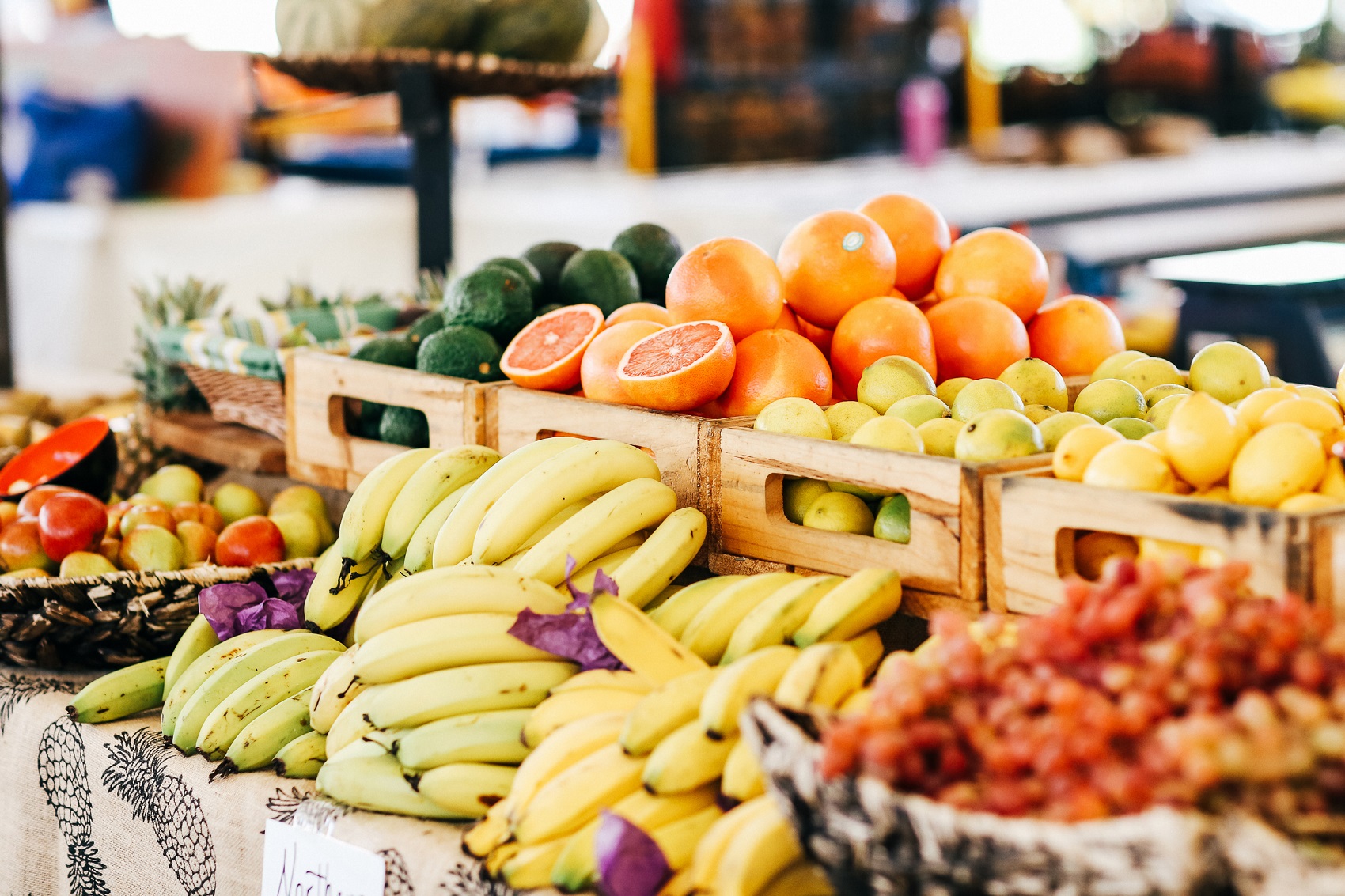 Food, food and more food is the order of the day at Moore Park Produce Market, the latest pop-up venture to grace the inner city's popular EQ building. Hosted by chef Matt Kemp, all produce stalls are carefully curated by this passionate TV personality, ensuring only the best of the best in the food industry gets a look-in here. Up-and-coming local producers sit alongside bigger names like celebrity chef Colin Fassnidge in this marketplace, where eco-friendly and super tasty bites rule. Foodies assemble; we've found your Mecca.
Go for: The chance to brush up on your kitchen skills with Australia's finest chefs by your side.
When: 8am – 2pm each Wednesday and Saturday, (both days offer two-hour free parking too).
Newtown Community Markets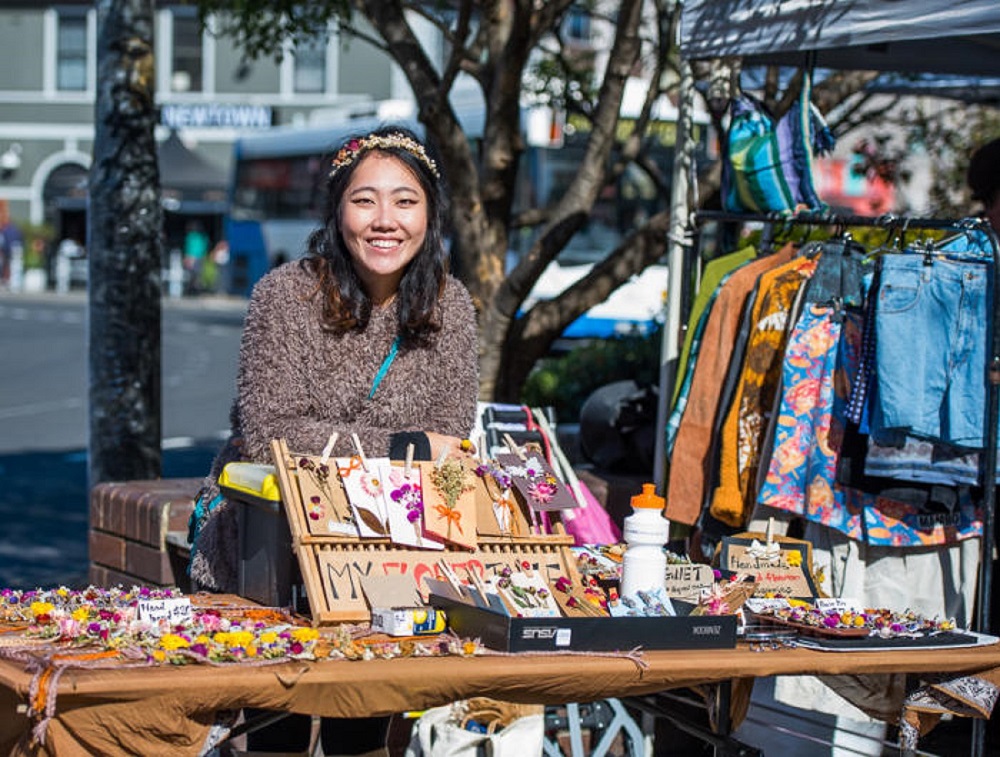 Urban edge and eclectic hippy vibes go hand-in-hand in Sydney's Newtown. Décor pieces, vintage clothing, blink-and-you'll-miss-it vinyl records and original – and often wacky – creations from the local community find their home in Newtown Square each Saturday. A compendium revealing the very best of Newtown, this lesser-known gem is right by the diverse main strip with tattoo parlours, bars and cafés just a stone's throw away from stalls. The markets here are just the beginning, you'll never be short of weird and wonderful things to do in this hood.
Go for: An urban exploration of Sydney's slicker streets.
When: 10am – 4pm each Saturday.
Carriageworks Farmers Market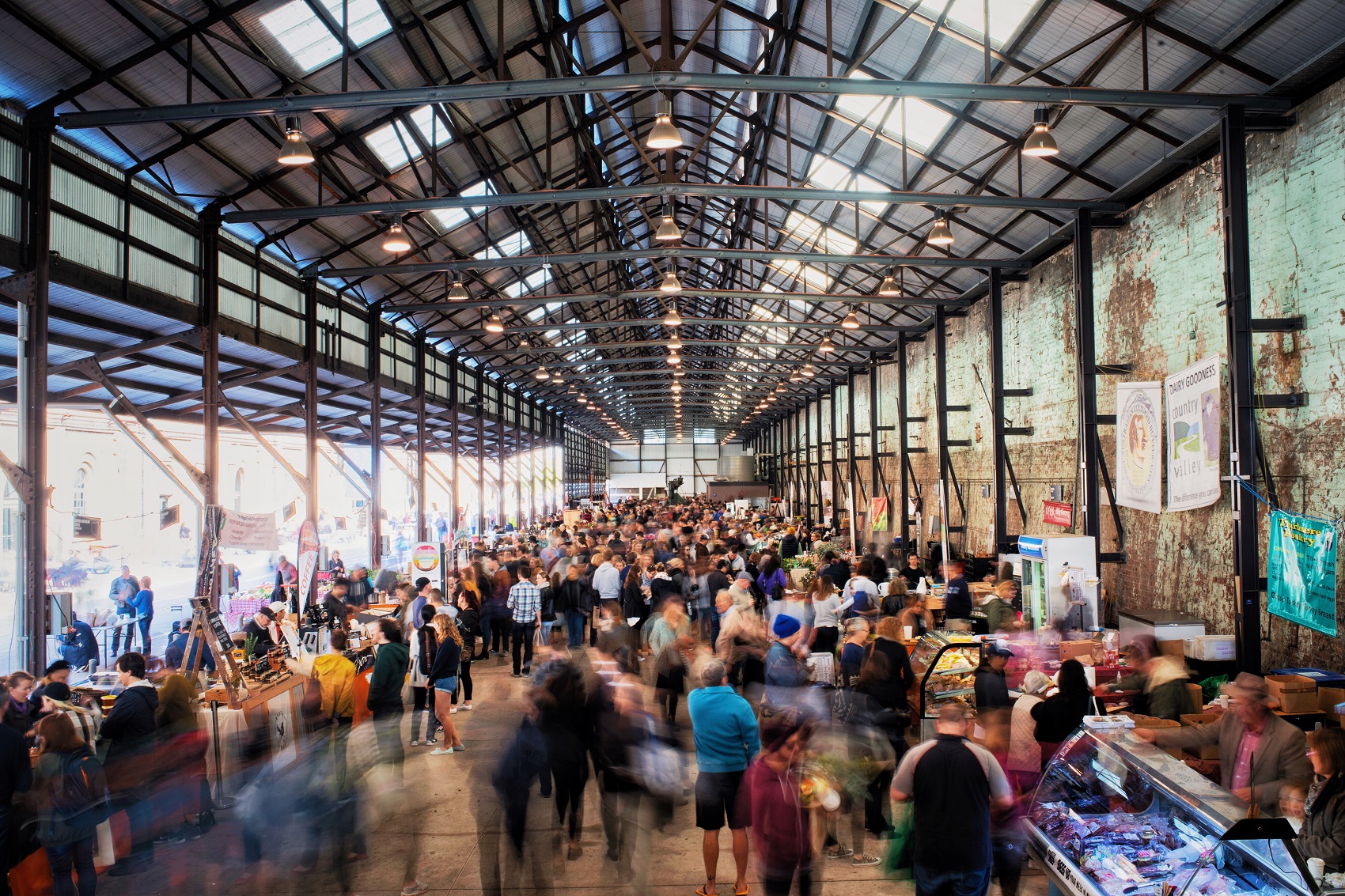 Courtesy of Carriageworks 
Freshly baked bites from the legendary Bourke Street Bakery and a rich batch of freshly ground coffee goes down a treat in this sun-filled warehouse-cum-marketplace. Another killer foodie destination, Carriageworks Farmers Market brings the state's best biodynamic and organic producers to the forefront, with curly-tailed carrots and raw honey, fresh juices and loose leaf teas just the cusp of the foodie finds you'll snag here. While food remains the order of the day, this marketplace's edgy industrial setting is what truly makes it a standout.
Go for: A chance to spot award-winning chef and author, Kylie Kwong, working her magic at the Billy Kwong stall. Her plump pork buns drizzled with chilli are to die for.
When: 8am – 1pm each Saturday.
Glebe Markets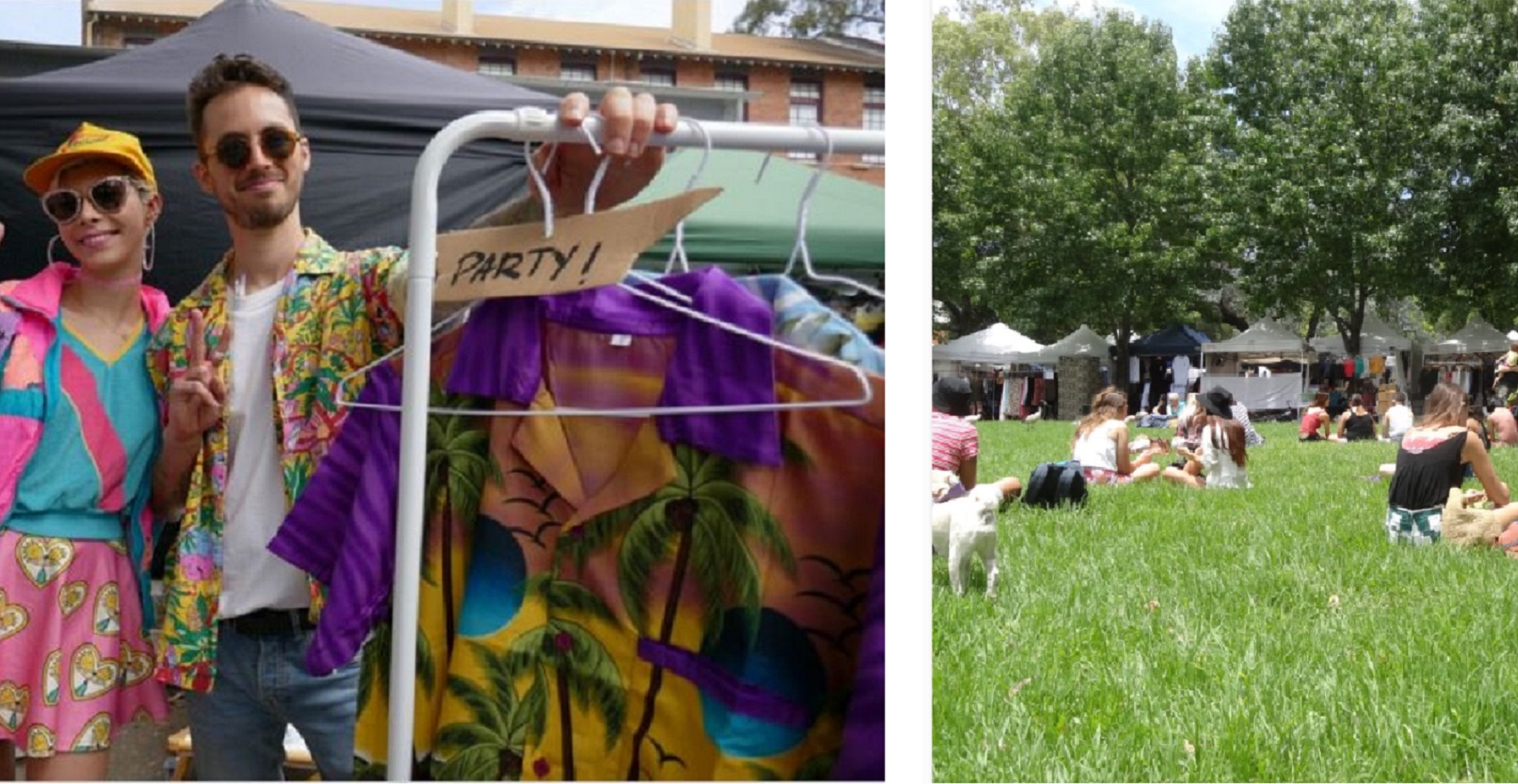 Start your weekend right with a Saturday visit to Glebe Markets in Sydney's inner West. From fresh produce stalls, vintage steals, pre-loved clothing and maker's pieces, Glebe Markets offers a treasure trove of collectables that the whole family can get behind. Live music and few bevvies on the lawn complete the experience.
Go for: The diversity. Most stalls change hands each week, so you'll never be short of things to discover at Glebe Markets.
When: 10am – 4pm each Saturday.
Sydney Fish Market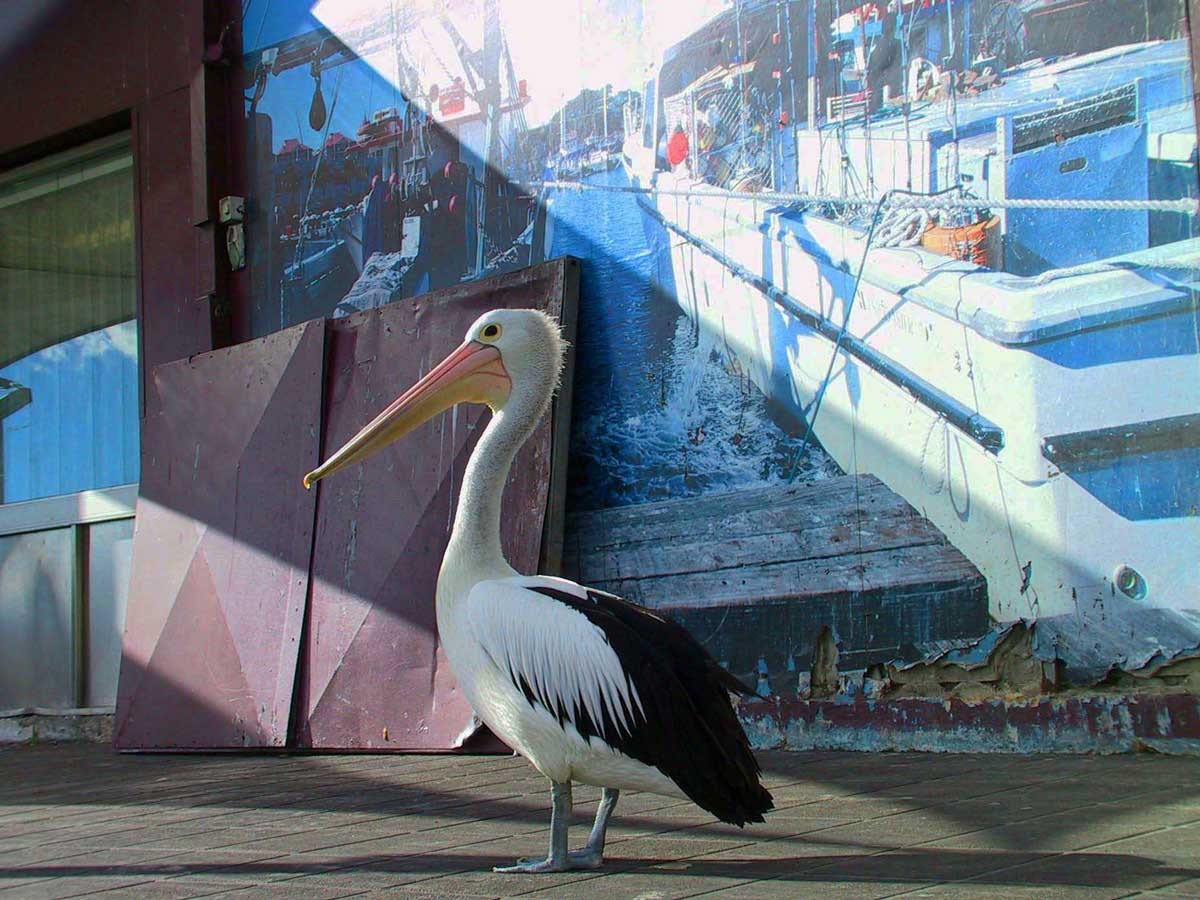 Sydney Fish Markets is a whole other kettle of fish, and that's what makes it so special. On any given day, this working fishing port plays host to wholesale and retail fish markets, shops, eateries, a legendary cooking school as well as a rowdy fish auction each morning. The largest of its kind in the Southern Hemisphere, this salty marketplace has an atmosphere like no other. You may not find your next party outfit here, but you will have a hell of a lot of tales to tell. Vegetarians may want to skip this one, but for everyone else, put this high on your Sydney hitlist.
Go for: The culture; this age-old fishing port doesn't make niceties for tourists.
When: 7am – 4pm every day, with on-site restaurants open till late.
 What's your favourite Sydney markets?