Seeping out of every street corner, of every statue and ancient building, Rome is a city in tune with romance and the trappings of love. Where better for a weekend away than in a city brim-full of stunning attractions, old squares lined with alfresco dining. Jostling for space alongside gargantuan stone relics of the city's past great leaders and dignities, staring into a cloudless summer day. The romance of Rome captures you immediately, pulling you into its historical past. Romantic Rome we're coming for you!

As destinations go, Rome is among Europe's elite. Yes, it's a busy, often chaotic city, but there you'll find part of its charm. It makes the hidden away cobbled alleyways and impressive squares even more a haven, a place to unwind and take a break from the noise and bustle of the modern city. It's here, in these places that the romance shines through, oh, and when you're taking in the beauty of the city's oh, so impressive array of  famous attractions.
They slip off the tongue, The Colosseum, The Forum, Trevi fountain and the Spanish Steps. Places where romance blossoms among the ruins of a Roman past. Let us take you on a romantic journey around the places where the arrow of cupid can strike.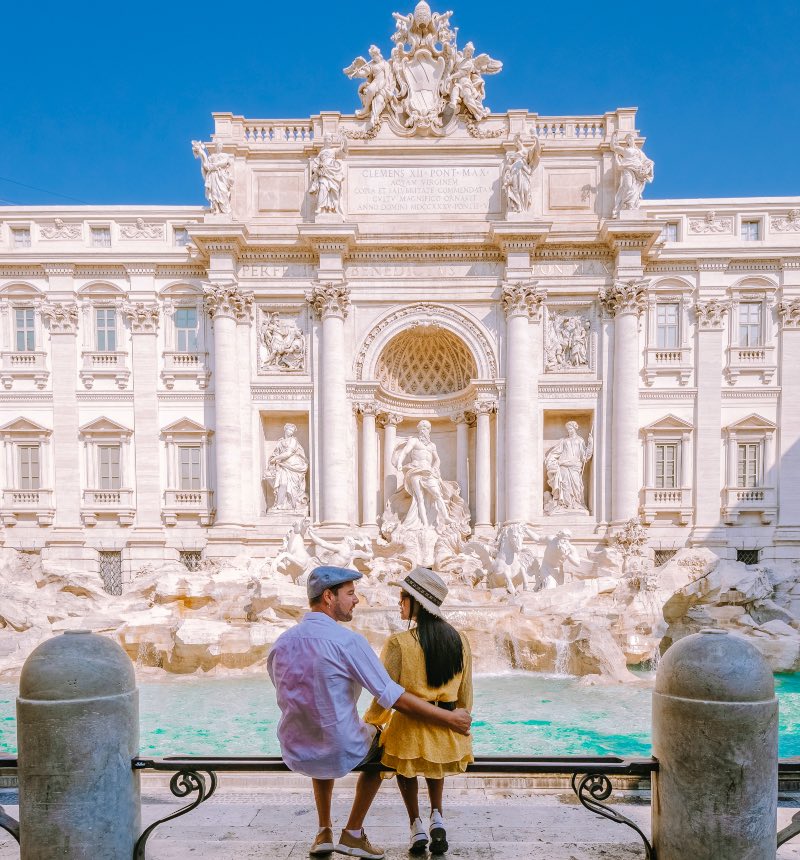 For a scene where bloody battles took place for a crowd's pleasure, The Colosseum is perhaps not your first choice for a romantic liaison! However, a walk among the towering ruins that stretch high into the Rome sky, and well, you can't but feel the romance of this ancient of theatres, the power of what took place here. The excited crowds baying for the next battle. Trust me, it's romantic, but not as you know it.
The contrast in the Colosseum's near neighbours cannot be further from that mighty stadium. Walk among the ancient ruins and columns, where colourful flowers bloom and you'll find serenity here among these most important of Rome attractions.
Trevi Fountain
Yes, it's always busy here, but there is no shortage of couples sitting on the fountains edge taking romantic selfies of one another. Capturing a special moment at one of the city's most romantic attractions. So, why not join them? And it gets even more special once the Rome day turns to twilight.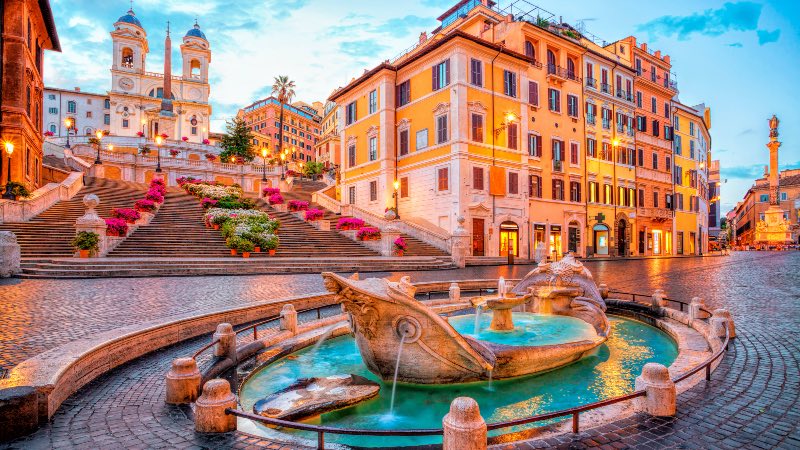 The Spanish Steps
Where better to end a perfect day exploring than sitting for moment to take in the sights and sounds around you. Sharing that moment of reflection with your partner is a special experience and it's done by many. Ah, Rome how you have wrapped us in your splendour.
With the sweet taste of gelato in mouth and the sights and sounds of Rome in the background you can't but be taken up in its hands. It's not Paris, but you'll find romantic Rome  has it's charms founded in the past. That's as romantic as special restaurnt or a beautiful view isn't it?