We've all experienced the dreaded stress-filled vacation.  You know, the vacation that leaves you feeling like you need a vacation?  Maybe you expected sunshine during your tour, but it rained the entire time.  Perhaps you hoped to bring the family closer together with a roadtrip, but nobody has spoken a word in 183 miles.  If you're researching a Grand Canyon trip for this summer, you'll encounter an avalanche of advice, endless packing lists, and bone-chilling, anecdotal warnings.  I say forget all that.  To pull off the the perfect Grand Canyon trip,  you just need to pull the trigger, get your priorities straight, take a hike, and relax.
Pull The Trigger:  Set The Date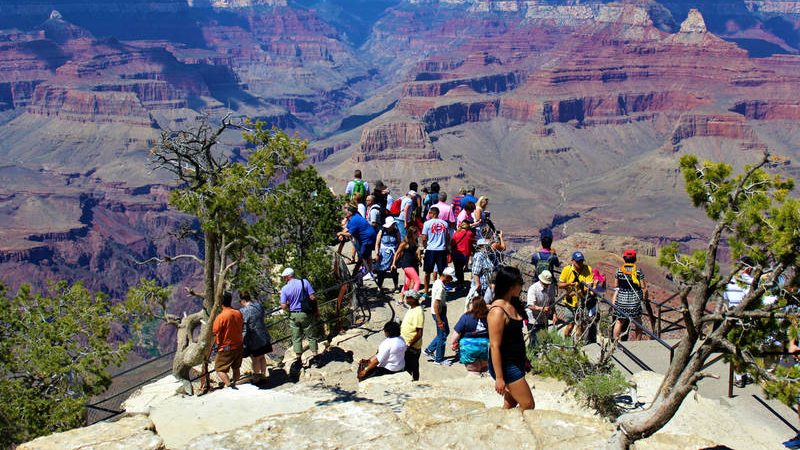 If you've already begun researching your Grand Canyon vacation, then you've probably discovered a mind-numbing amount of information on the subject.  But, don't get overwhelmed by the sheer volume of information available concerning your future Grand Canyon excursion.  When it comes to setting the date and committing to an actual timeframe, weather becomes a primary factor.  Sure, you could save a little money and have the park to yourself during the winter.  But, you probably won't see one of those famous, multi-colored Grand Canyon sunsets.
Taking a Grand Canyon trip in the summer basically guarantees you'll enjoy nothing but clear skies.  However, every other Tom, Dick, and Harry knows this, too.  Thus, the crowds swell significantly during the high season.  That's why the shoulder seasons present the best option.  Great weather and moderate crowds allow for a less stressful, more fluid exploration of this natural wonder.  Book your activities and accommodations for either March through May or September through November.
Get Your Priorities Straight:  Don't Miss Your Must-Sees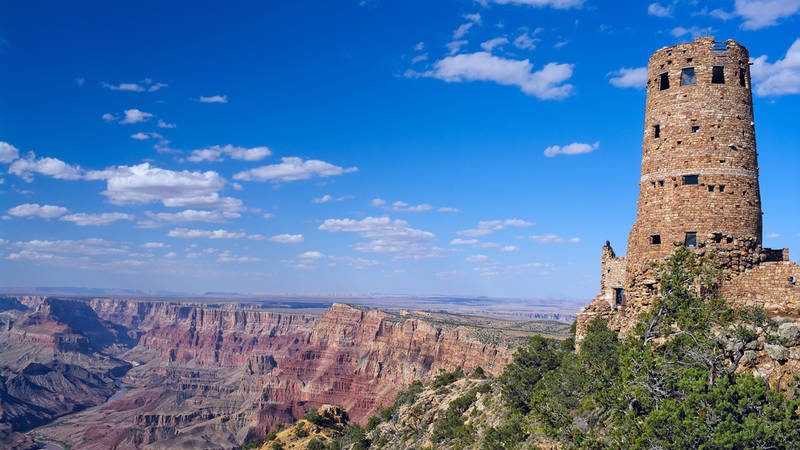 Look, I don't want to create the impression that I think you should draft a schedule and strictly adhere to it.  But, you should have a plan, at least.  Even a mental list of must-sees would help.  If you're travelling as part of a group, you might want to suggest that everyone come up with 3 Grand Canyon attractions that they'd like to see.  You can expect a lot of overlap; so, most of your fellow travellers should leave happy.  Plus, it allows each individual to have a say.
By their very nature, vacations are unpredictable.  Countless unforeseen events can occur during a trip, forcing you to cancel this or reschedule that.  To avoid disappointment, you should consider hitting all your must-sees early on in your vacation.  That way, if you miss one for any reason, you can reschedule it for later in the trip.  You might never make it back to the Grand Canyon; so, see what you really want while you can.
Take A Hike:  Bring Your Gear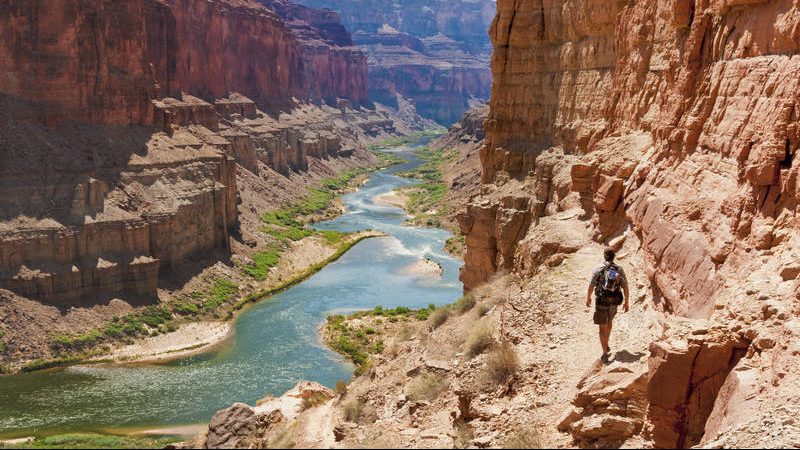 I can't stress this enough:  Plan ahead and pack your gear!  I don't care if you are taking an ultra-luxurious vacation, you are still going to disembark after your Grand Canyon helicopter tour; and, eventually, head into the wilderness.  Even if you plan to just step out, walk a short distance, and snap a few photos, don't get caught wearing flip-flops!  It only takes a momentarily lapse of judgment or just plain bad luck to break your toe and ruin your entire vacation.
And, this advice extends beyond appropriate attire.  You should pack your bags as though you anticipate having to survive on your own for one day!  Must-haves include snacks, drinking water, multi-tool, matches, and, of course, close-toed shoes.  I'm not saying you need to go out and buy a pair of  hardcore hiking boots for your Las Vegas to Grand Canyon daytrip.  But, you should wear comfortable shoes that provide some amount of protection for your valuable toesies.
Relax & Be Flexible:  Nothing Goes As Planned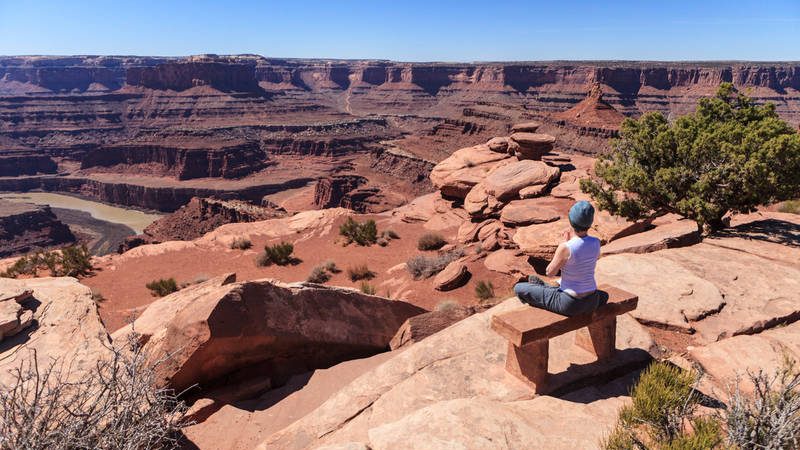 Rule #1 of The Murphy's Laws of Vacations states that "plans are worthless, but planning is everything".  Okay, fine, that was actually Dwight D. Eisenhower; and, no, he wasn't talking about vacations.  But, this paradoxical statement still rings true when applied to family vacations.  Going through the process of planning gives you a much clearer idea of what you want your Grand Canyon trip to look like, in general.  However, keep in mind that any individual plans you come up with during the planning process might fail once you try to implement them.
Don't get upset if you forget to take a photo of the family in front of the canyon at sunrise.  Don't worry whether the kids will enjoy themselves.  And, for goodness sake, don't force it.  You can't evaluate the success of a Grand Canyon vacation based on a how many activities you've crossed off your list.  When you look back and reflect on your Grand Canyon tour, you will remember the fun you had with your group, the people you met along the way, and how you reacted when things didn't go as planned.  When things go awry, take a deep breath, relax, and adjust your expectations.  These are the good parts.
Hey there!  Do you have a key piece of advice for those embarking on Grand Canyon trip?  Share it in the comments below and we'll include it in our next update!