Urban and rural beauty are at the centre of Ottawa's allure. Canada's capital city may not be your first port of call, but perhaps it should be. With a wealth of places to keep you interested, year-round activities, despite the cold winter weather, and a dynamic culinary scene. There's more to Ottawa than just being the capital.
Spend a few days here and you'll soon discover why. You have the places that represent the seats of power, many of the country's national museums and many cultural influences. For a city that sits between more prominent neighbours (Toronto and Montreal), there is much to stay here for. Let's make it a 2 or 3 day stay, so we can get under this city's skin.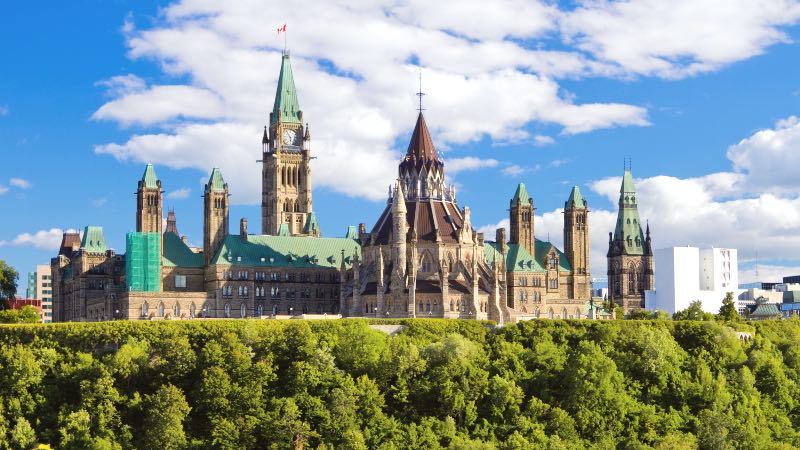 Day 1: Mix it up
Your introduction to the city should start with getting your bearings, sorting out the best bits you want to dive deeper into. Take a hop on hop off bus tour, for example, or just wander. Either is a perfect way to explore the city.
On your way, you'll see, among others, Parliament Hill and the official residence of the Prime Minister of Canada, and the Senate of Canada. You'll see why Ottawa is the capital after checking out these places.
If you're up for a tour, then Ottawa offers special walks and boat trips. Each will give you a different take on the city. And then, to finish the day, take a walk along the Rideau Canal. You can reflect on all you've seen and look forward to the next day.
Day 2: A museum or two
If yesterday was all about discovering the city vibe, then today is to delve into the country's rich history. Ottawa boasts many of the national museums, so you're not in short supply of top-rated places to wander. You can visit them all or take your pick from the following.
Bank of Canada Museum
Canadian Museum of History
Canadian Museum of Nature
National Gallery of Canada
Canadian War Museum
Should be one or two there that'll perk the interest? A day of soaking up the history will put you in the right frame of mind for a night on the town. You've got plenty of options, local breweries offer plenty for the beer drinker and there are a wide range of cafes, bars and restaurants to refuel.
Day 3: Ottawa Experiences
This all depends on the time of year you visit. Thankfully, whether it's summer or the height of winter, you won't be short of an experience or two. Spring brings you the Canadian Tulip Festival, whereas during winter you have experiences like the Rideau Canal Skateway – the world's largest skating rink. Means you can skate your way through the heart of downtown Ottawa. All 7km's of it! I should point it out this takes place between January and March and is free!
In summer, you'll find music takes a prominent role with festivals to suit all types. Blues and folk among them. And hiking trails ensure you'll get the fresh air.
Ottawa offers you a perfect blend, whatever the season, and is well worth stopping over. Whether it's 1,2, or 3 days, you'll be glad you stayed. Ottawa ensures you get the ultimate Canadian experience.