Party island, sun seekers paradise, call it what you will. Mykonos is Greece's answer to France's St Tropez or Spain's Ibiza. A heady mix of the cosmopolitan, high styling night goers and cruise ship passengers! Make no mistake, this white-washed summer destination is up there with the best of them!
There is little getting away from the fact that Mykonos is the glamour island of Greece. So much so, it's high-profile visitors often include the greats of the celebrity world. Step ashore and you are walking among the jet-set gang, the fashionistas, oh and cruise ship crowd.
Look beyond the hotels and beach bars of Mykonos, and there is something for those looking for more than just the sandy beaches to top up the tan. Whether you decide to come during the high season when finding that precious space on the beach is like a competitive event in its own right or decide to wait for out-of-season when the island is deserted. Exploring Mykonos will uncover travel riches that will delight, it just depends on if you want to do it alone!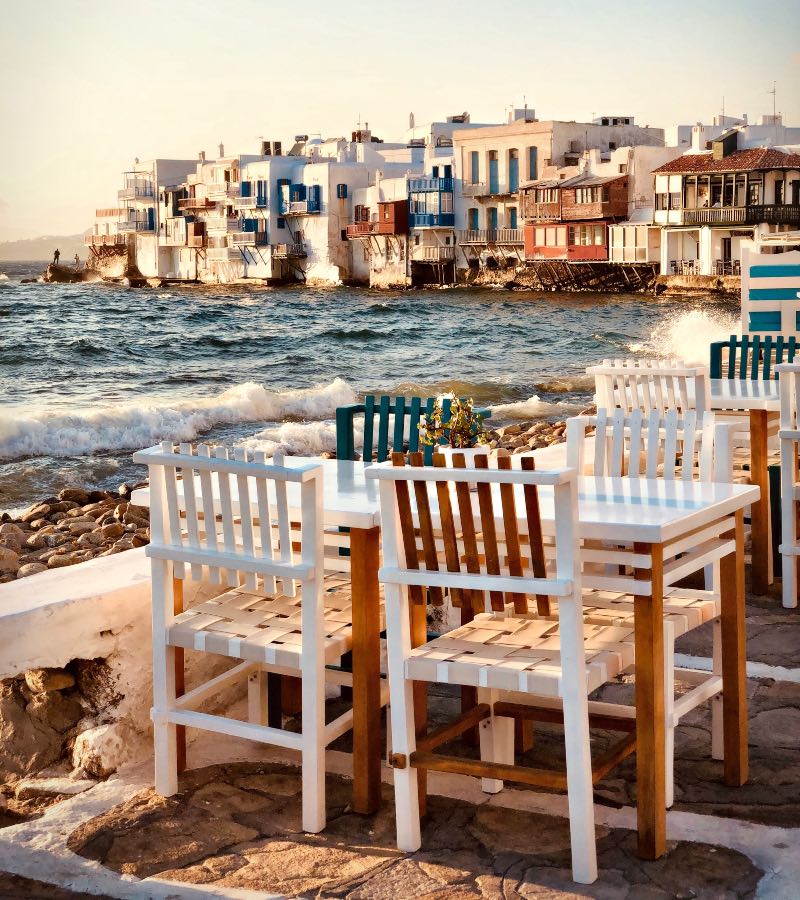 The thought of some summer sun is enticing enough, especially if you're travelling there from the northern reaches of Europe. The golden sands and the lapping of the crystal clear waters on the shore. Sounds like bliss, and is! The beach side tavernas are just as welcoming, perfect for an evening to relax and watch the sun sink below the horizon at the close of another day. All sounds so idyllic, but if you are looking for life beyond the beach, then Mykonos can provide.
1. Agios Sostis – a golden sandy beach away from the populous south coast. There's little shade and limited parking, but it'll make for a great alternative.
2. Archaeological Museum of Mykonos – For a complete change, this small collection is still worth your time. Plenty of pots and carved monuments to see, and it'll give you a 'potted' history of the island.

3. Delos – Which leads us on Delos. It's 2km to the west of Mykonos and is an entire island of treasures! It's an archaeological site, where most of the artefacts you'll see in the museum come from! Little wonder the island was declared a national museum. Tinos is another island worth considering if you are looking for a change of scene.
4. Little Venice – You really must seek this place out. When you do, you'll find yourself in an area where the buildings have been constructed on the water's edge. Their balconies overhanging the water. Hence the Little Venice reference. A place to add pictures to your instagram account.

5. Other beaches – We've mentioned one (Agios Sostis), but this is an island with many. Whether it's water sports, you're after or just to sit on the water's edge, soaking up the atmosphere with a glass of something cold. You are not short of options. Places like Paraga, Megali Ammos and Kapari each offer stunning locations from crescent-shaped rocky coves to being within walking distance of the centre of town. Try one each day, call it beach hopping.

6. Tourliani Monastery – Found at Ano Mera's centre, this castle looking monastery, founded back in 1537, has a splendid domed church and a small museum.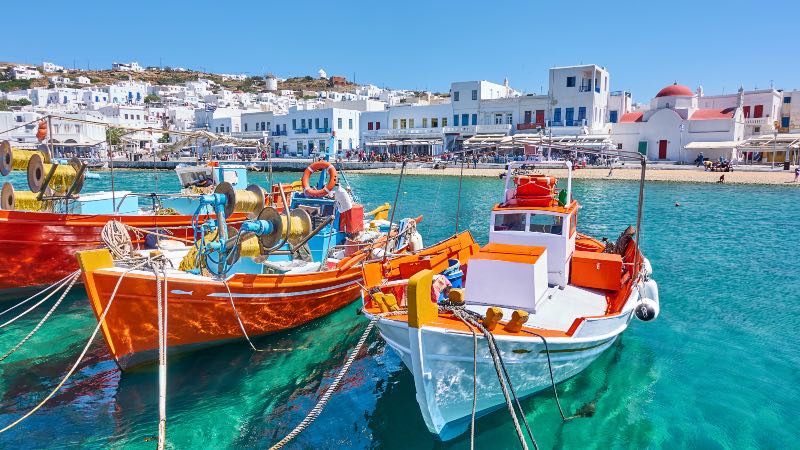 Touring with transport
If the call of the sea is too strong then you really must catch a cruise and head around the island by boat. It'll give you a different perspective of the island, and what's not to enjoy about a cruise that can reveal the hidden corners a land trip can't.
Aside from the above, Mykonos is all about the high life, the topping up of tans and being seen in the night, partying. Sounds like the perfect summer retreat! Greece is a go, go.