Muscat may not have the pulling power of other Emirates like Dubai and Abu Dhabi, but that is doing the Oman capital a disservice! Whisper it, Muscat maybe better? With mountains on one side and the beautiful blue sea on the other. Well, this city dazzles by day and by night.
If the scenery doesn't grab up, (which it will), then the old forts, museums and palaces and mosques certainly will. Just embrace it all! You'll be adventuring into the mountains in the morning, swimming or diving by afternoon and relaxing watching the sunset in the eve.
As the city goes, it has some high rise buildings, but few. Yep, this is a city with character harking back to times past, as well as embracing modern life and styles. A word before you step out to explore. It's a country, and a city, that is moderate in nature, so be certain to dress correctly. Right, let's go exploring. Muscat is waiting.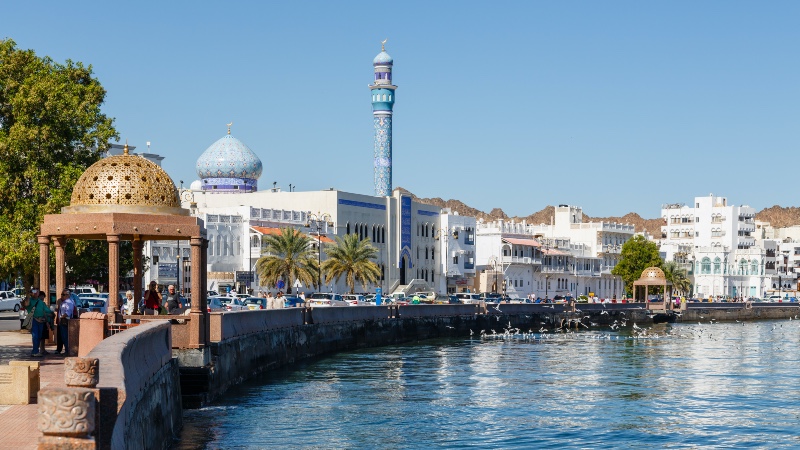 Exploring around Muscat
The city has several attractions and places of interest to get your tourist teeth into, as well as exploring the wonderful souks (Mutrah Souq) and trying the delicious seafood. Ready to dive in?
· Sultan's Palace – Muscat is a port city and if you're by the harbour, you'll see the blue and gold pillars of the Sultan's Palace. You can't go in, but it's lovely to view and the National Museum is close by for a look around.
· Sultan Qaboos Grand Mosque – it's an imposing place but is a marvel of Islamic style. It's a wonderful place to explore but be prepared to cover your hair. You are in a place of worship, after all.
· Marina Bandar Al Rowdha – This is where you'll catch the boats that offer a wide range of water sporting options. But it's also worth a wander, like many harbours. It's a hive of activity.
· Mutrah Corniche – This is the place to come to watch the sunset. Have a stroll or a ride on bikes by the mosques and buildings, taking it all in as you peddle past.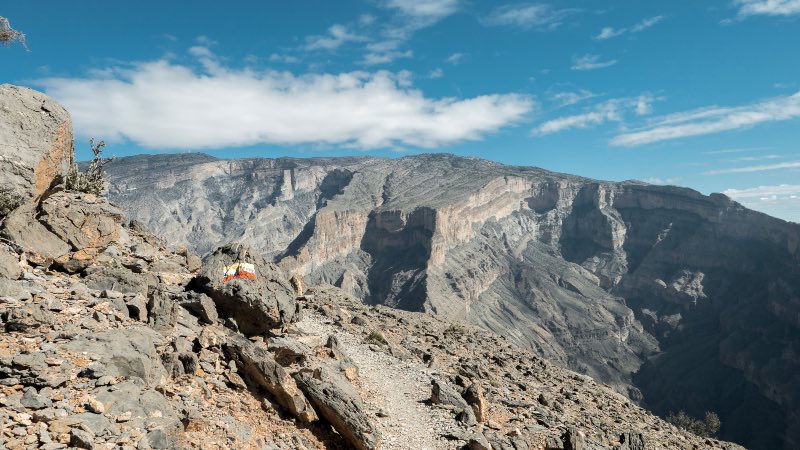 Heading out of the city
After exploring the city, taking trips out into the mountains and the desert landscape is a must do. Head off to explore in the 4x4s, for a bit of dune bashing!
A place worth pointing out is Jebel Shams – Oman's Grand Canyon. It's the highest peak in Oman, at some 3000m, so you can expect spectacular views. Plus, the opportunity to see some of rural Oman and the villages.
Our last choice is a Nizwa, the ancient capital. It's a drive through the Hajar Mountains and you'll get to visit Nizwa Fort that dates back to 1660. Jebrin Castle is also worth visiting, which is only 10 years older than Nizwa Fort!
Muscat is a wonderful city, especially with its backdrop to the mountains and the spectacular coastline. It's not like its modern neighbours and that gives it an extra charm. Enjoy the exploring, the water sports and embrace the city.
Have you been to Muscat? Is there a place you recommend we should include? Let us know and we will add it in.