Tallinn, Estonia. A stopping point on the cruise ship circuit and a destination of choice for the nearby Finnish. But don't just think it's a place for their neighbours to pop across to. Tallinn is a photogenic city that has many wonderful sights to explore. Once it was little known, but now is a popular city that can rival any of its European neighbours as a destination for a short break. The Berlin of the North? Possibly.
Picture this, ancient churches and beautiful streetscapes. A place that mixes modern food fashions with a vibrant culture. Oh, and it's one of the best-preserved walled cities around. Tallinn really has a lot going for it and with good reason, too. Little wonder that it's a stop-over destination for cruise ships.
Time then to explore and discover four key places you should visit during your stay.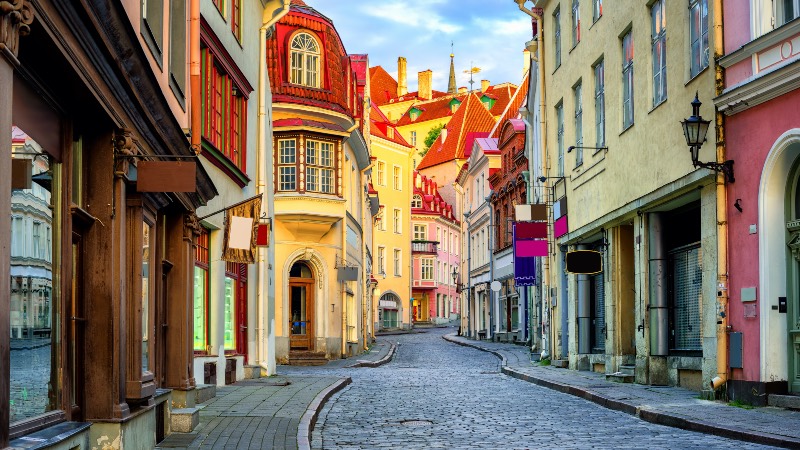 Take a walk around the old town. It's as simple as that. Just walk and soak it all in. You have the hippy Kalamaja neighbourhood, Balti Jaama market and the cultural vibes of Telliskivi, where you'll find shops and restaurants, cafes and music venues. You'll enjoy wandering through the cobbled streets, looking out for those mini courtyards. Isn't that one of life's great pleasures? Yes, it's a popular part of Tallinn to explore, but pick your timing right and you'll get to enjoy this area and the atmosphere it creates.
You can also tke guided tours if you prefer? That way you'll also get your pennies worth of local history as you tour around.
While you're having a wander in the Old town, check out the Alexander Nevsky Cathedral. It's designed in the Russian revival style from around the turn of the last century. It's a spectacular sight with its three onion-shaped domes. Inside you'll find it beautifully decorated, making for a perfect place for reflection. It also great for a fascinating stop-off on your wanderings.
3. Kumu
The Finnish may pop across for a visit, but they have also left their own mark on the city with the Finnish-designed Kumu. It's an art museum, housing Estonian art, so a great place to explore the country's art scene (it has seven-floors). Modern in looks, it somehow fits in with the rest of town. Well worth a look.
4. Kadriorg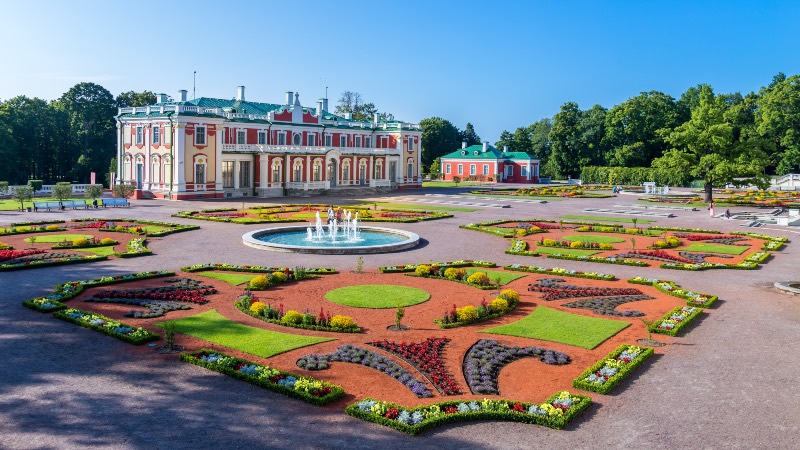 If you're looking for some tranquillity, you know, to reflect on your Tallinn adventures, them a few quick strides away from the old-town you'll find Kadriorg. It's a lovely space to relax in and there's' the Kadriorg Palace to look out for, too. The Russian Tsar Peter the Great commissioned the palace for his wife. Relax, reflect, and enjoy the ambience. It's a place that also reminds you of the Russian influences you'll find all around Tallinn.
Tallinn is a Baltic gem, the best of Estonia. A city that offers fairy-tale charms, history in abundance from the influences of its past and present. With its rising food culture, you have a destination that is well worth adding to your list of European destinations.