Spending quality time at an airport – does that sound like a contradiction? It doesn't have to be. All kinds of exclusive lounge services are available in most airports, but even if you travel on a budget or a tight schedule, some basic things help you get comfortable . Our frequent flyers tips will help. 
Tip 1: Get there early!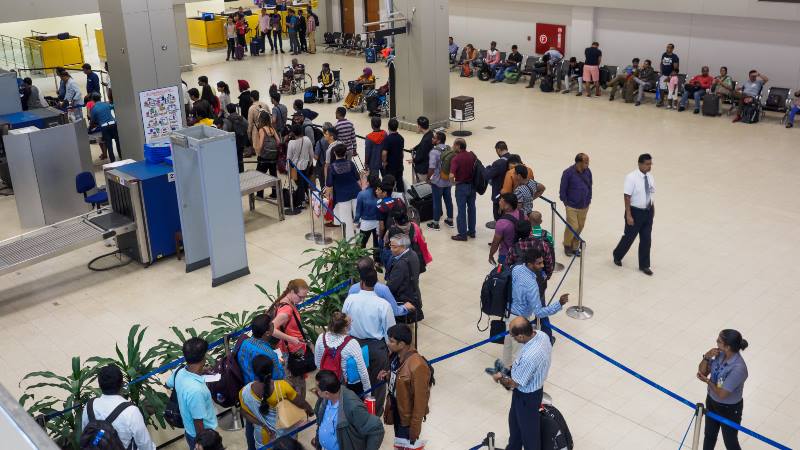 I always try to get to the airport too early. Walking around and getting through security at a peaceful pace saves me from unnecessary stress and prepares me for the flight. After dropping the baggage, I will just breath in and get into the holiday mood.
Tip 2: Have some fun
Inside the security area, I check the gate number, calculate the time and find a nice quiet space somewhere to sit and observe the buzz around me. People watching and guessing other passenger's nationalities can be very entertaining.
Tip 3: A little me time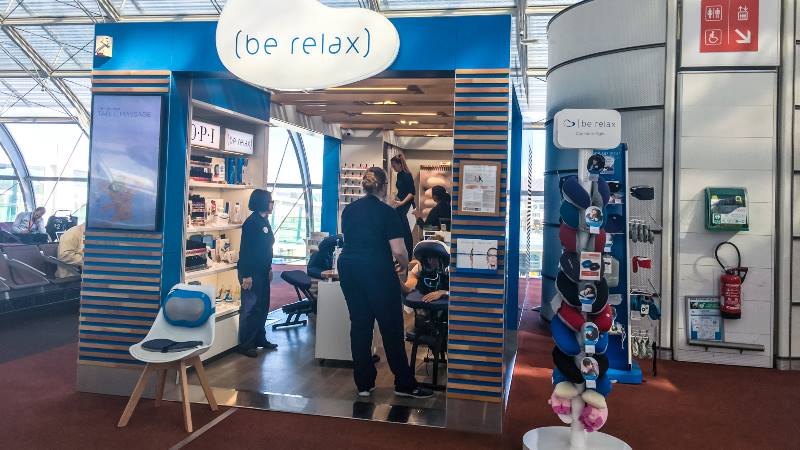 Most airports offer a wide range of services, and some of them are quite practical. I've seen businessmen get haircuts, pensioners going for a foot massage and young girls having their nails done while waiting for their flights. What a perfect way to make the most of spare time!
Tip 4: A little bit of Food never hurt
Food at airports used to be considered bad and overpriced, but many airports are now investing in nice eateries. To my surprise, I recently found a Moomin café at my local Helsinki airport, as well as several other new cafes, pubs and restaurants. It's entirely possible to have a healthy and tasty snack before the flight or a sinfully sweet cake and a cocktail if that's what you desire.
I like to order something light and small at an airport cafeteria. It's just something to keep me going, but I try to avoid a stuffed feeling. I also drink plenty of water and fill my water bottle before taking off. That's how I avoid dehydration on the plane. Small snacks and freshwater take me to my destination with enough energy and a positive mindset.
Tip 5: Breath in and out again!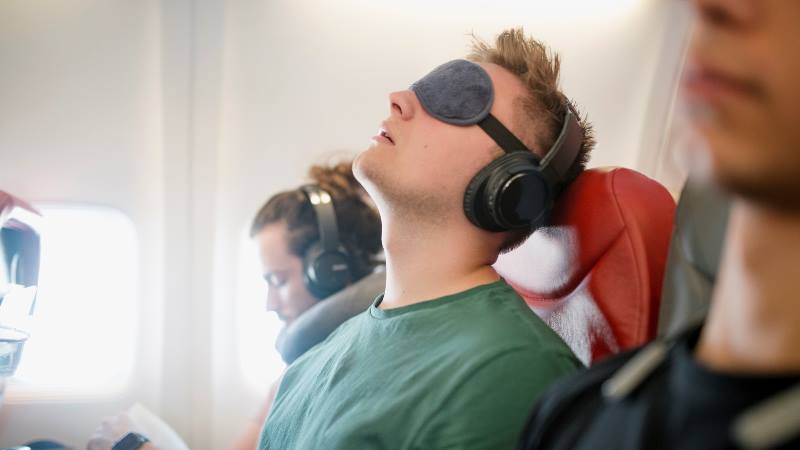 Some relaxing yoga-stretches and mindfulness-exercises come in handy if your trip requires a lot of waiting, stop-overs and changes of time zones. They are situations that cannot be helped, but taking a deep breath – and another, and another – will keep you calm and focused. After that, you'll feel free to direct all your thoughts to your exciting destination.
Tip 6: Wear those socks with pride
I don't overthink about how I look while travelling. It's more important to feel comfortable. This usually calls for loose clothing and stretchy fabrics, as well as flat shoes and warm layers. One thing I will not fly without are my compression socks. They are quite possibly the unsexist garments in the world, but minimising swollen feet and ensuring proper blood circulation is far more important than fashionable looks.
Little tricks and tips go a long way to taking the pain out of long-distance travel. A stretch here, a glug of water there. It'll all help. Try it on your next trip and see how it goes. Do let us know, any ideas are always welcome.