Pack that Hawaiian shirt, we're headed for Oahu! Hawaii's third island with its mix of bustling city life and surf towns is waiting, surfboard in hand to greet us. So smile and you'll surely get that Aloha greeting. Welcome to paradise.
Let's get into some logistics firstly. Oahu is the island, and will be less familiar than say, Honolulu, the city found in the South of the island. So, that now sorted, are you ready to get exploring? For many the thought of Hawaii will be exotic beaches and suntanned people with wide, friendly smiles. And they aren't wrong. You'll be given a warm welcome when you arrive.
So as we start our exploring, lets head for the beaches, well, it's as much a part of what this island is about. Come on, no time to waste. It's surfs up!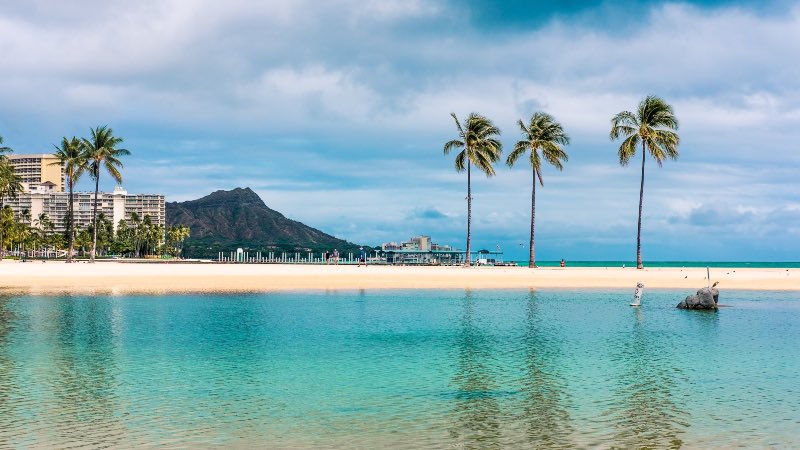 The beaches
Make no mistake, a visit here means you'll be spending plenty of time on the beach or surfing the waves to the beach! Thankfully Oahu has beaches that'll, well, make you feel like you're in paradise. Whether you are looking for high octane waves as a surfer dude or gentler surroundings for an evening stroll to sit and watch the sun setting, Oahu has you covered.
There's of course the famous Waikiki Beach or, and this is your heads-up surf people, North Shore. In fact you'll find there are 112 miles of coastline to explore, so you'll surely find somewhere that suits your needs.
On land
Oahu isn't just about the beaches! You'll find that there is a diverse tropical terrain to explore, ocean views to see and plenty of other adventurous activities. Top tip for you, get a Go Oahu card. It'll soon become your travel friend as it gets you access into attractions and cultural tours among it's many other treats. Call it, a must have.
You can hike to the top of the Leahi (Diamond Head) volcanic crater, it's here you'll get a superb view of Waikiki. Head out on horseback for a ride in the countryside or a blast around the beach at Kualoa ranch. There's the top notch golf for those who prefer balls to boards and the diamond head loop for the hikers among you. Time away from the beach can be well spent.
For a little heritage and culture how about some of the following? Then, well, it's time to head for the beach once more!
Bishop Museum
Queen Emma Summer Palace
National Memorial Cemetery of the Pacific
Iolani Palace
Pearl Harbour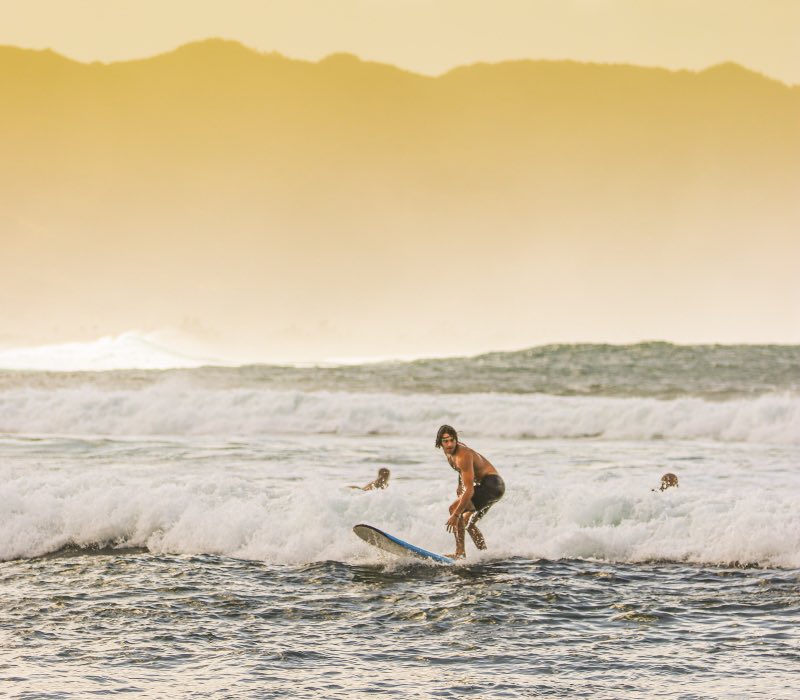 Head for the water
Sitting on that beach, and there is little doubt that at some point you'll want to dive in for a soak!? Well, why not take it a step further and add in some water sport fun. Those inviting blue waves! Surfing of course is a big deal here, so whether you are an expert of willing to try for the first time you'll find your options wide ranging. Waikiki beach a prime example of where you can book a beginners course. Add in some parasailing, paddle boarding, kitesurfing, wake boarding. The list of water fun goes on!
Chose the right time, December to May, and you can add whale watching to the itinerary. So, make sure to enjoy the beaches, but also add some extra activities to make the most of it. With the Hawaiian hospitality you are never short of an experience or a memory made. It's what this infectious island does to you.
Hawaii = paradise, Oahu = the perfect island to enjoy that paradise. From the trappings of the city to the nature and water sports. There's no wonder that so many people choose to honeymoon or come for their dream holiday. Aloha indeed!