Hamburg, the maritime city where its riverbanks are bursting with a wealth of history. A city offering a seafaring past to uncover and an exciting, vibrant modern night scene to enjoy. Make no mistake, visit here and you are in one of the coolest cities on the planet.
Forget about the chirping gulls swooping around your head, explore, and discover, and you'll soon learn why this place is just too darn cool.
Port side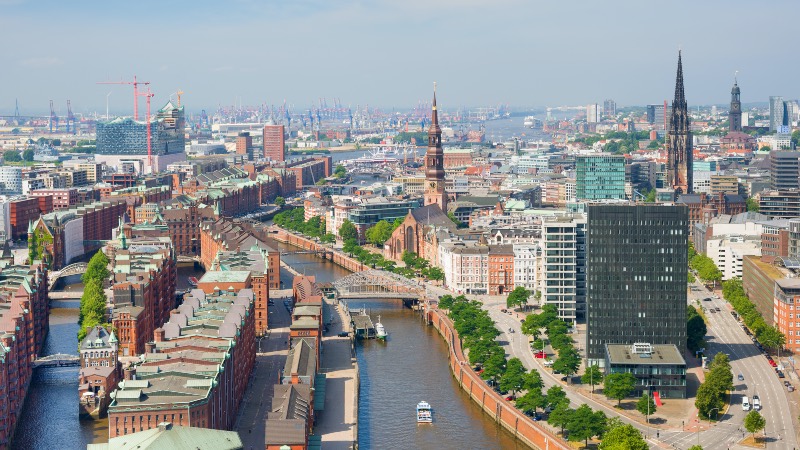 With all this maritime history it just feels right to start our touring in the port area. Enjoy a stroll along the banks, taking in the bustle of the port life. It's still a centre of international trade, helping to make Hamburg one of Germany's wealthiest cities. 
You'll find references to its seafaring past all across the city from visiting its neighbourhoods to the architecture and culinary scene. Oh, and the piercing aromas from the fish market. Hold your nose if this isn't for you! Even sitting watching the boats coming into the harbour is all part of taking in the Hamburg vibe.
Music to your ears
The port and the sea, could be a title for a classical piece of music or a folk song? I may quip but Hamburg boasts a wealth of musical talent, especially from its past. Johannes Brahms and Felix Mendelssohn were both born here, and Gustav Mahler was the director of the city opera. The new concert hall of The Elbphilharmonie is something to behold. Just see it. Oh, and let us know what you think.
It's not just about classical fans; there are music festivals and a lively music scene that will enthral your ears for pop and rock lovers! Oh, and references to The Beatles!
Culture vulture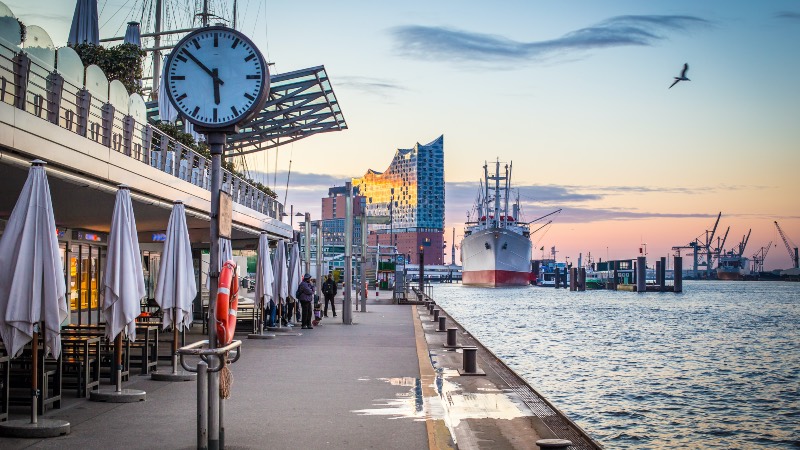 Hands up if you're a night owl or a culinary go-getter, then Hamburg is a great place to pique your indulgencies. You'll find plenty of cocktail bars, nightclubs and places that will give you a reflective insight into different neighbourhoods. Music, food or drink, Hamburg offers you the options to make your time there more than worthwhile. Don't say I didn't warm you.
St Pauli is the district you're looking for and look out for the area of Reeperbahn. This part of Hamburg has seen just about everything, from its seedy stretch of neon lighting. The Beatles kick-started their career here, and the area is where you'll find many live venues, bars and clubs. Mark in on your things to do list. You wouldn't want to miss out.
Hamburg may not register in many people's places to visit in Germany. Why? Well, Berlin and Munich have greater attractions and are far more famous. That, however, shouldn't deter you from coming here. With its maritime history and nightlife, there are few places that can offer more.
Make haste for Hamburg, immerse yourself and enjoy.