'Everyone loves shopping, right? The bargain sales, a launched product, picking up the latest fashion trend? Yes? No? Make no mistake London is a consumer's utopia. And if you don't like shopping, fear not. There's something for you too, even if it means being dragged around for a few hours!' 
Where should you go? What can you buy?
Shopping
in London is an experience, not just shopping! Get that credit card ready!
Central London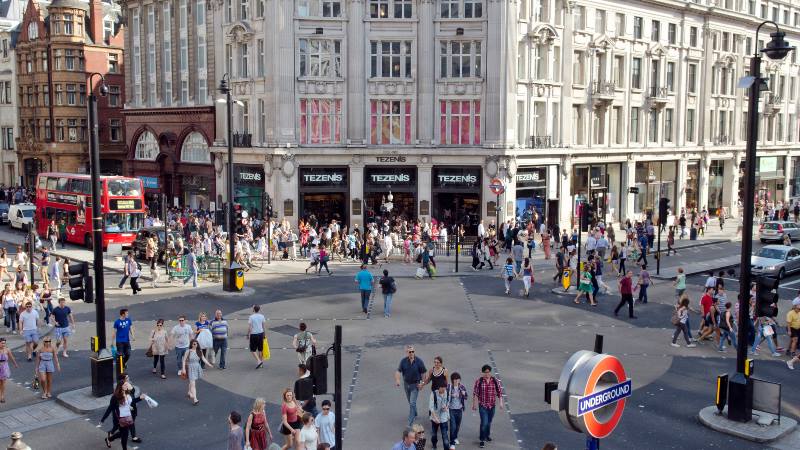 Here we're talking the essentials! Oxford, Regent and Bond Street. Three of London's most recognised and visited streets. High street brands mingle with fast-food outlets, cafes and sushi-bars. Oxford Street has Selfridges, Regent Street, Liberty and Hamleys. Bond Street, Gucci and other top brands! These streets suit all budgets and tastes. Let's call them the all-rounder.
The Markets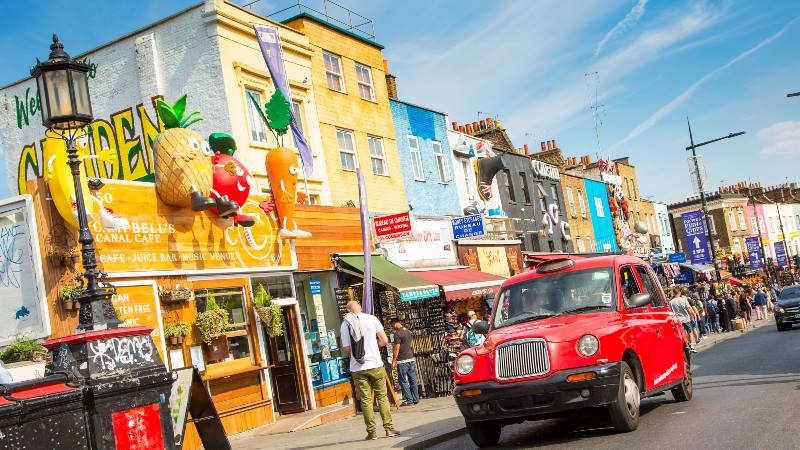 Looking for a bargain? Something trendy? Or a little out there? Perhaps an antique or something from a pop-up store? London's market scene is a hive of treasures. Camden Town, Portobello and Petticoat lane. Just three of the many options out there. Each offer their own atmosphere. Each a hive of activity where your next purchase could be something special. These are the specialists, more than just a shopping experience. They are a travel experience too.
The Famous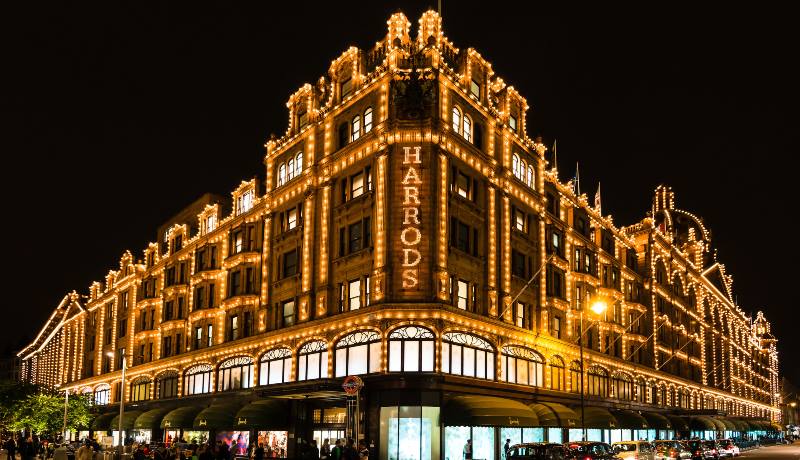 The London shopping scene wouldn't be right without the global brands. These are your Instagram selfie moments where you say. 'I've been there!' Harrods in Knightsbridge, Fortnum & Mason on Piccadilly, Selfridges in Oxford Street. Names that have stood the test of time. And tested your bank balance! Shopping in London and these names go together like, chalk and cheese!
The best of the rest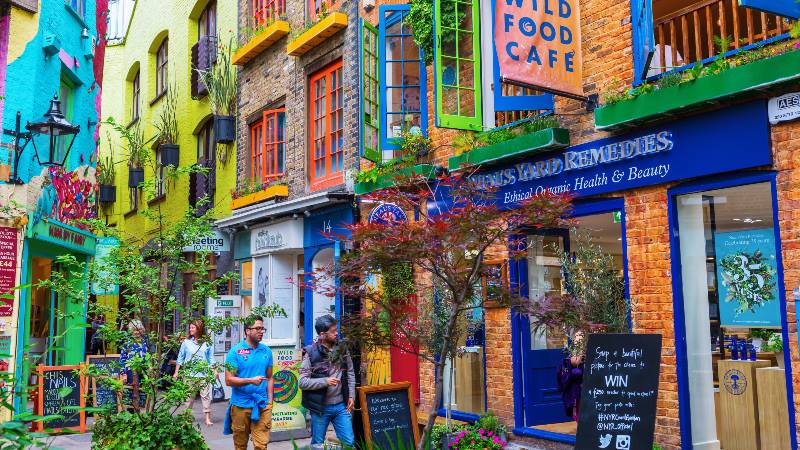 Make no mistake, there are little pockets of places that are well worth seeking out too. Neals Yard (beauty), Covent Garden (a bit of everything), and Borough Market (food). Each with their own unique sense of place. Each worth a few moments of your time. You'll also find on the outskirts of the city the large shopping malls of Westfield in Stratford and Shepherds Bush.
So be sure to save those pennies and make time for a shopping expedition. London has something to suit everyone's purse. In-fact most are attractions in themselves, so why not kill two birds with one stone? Shopping and sightseeing. The perfect combination. Enjoy!