Here's a question: Should I put Frankfurt on my list of German destinations to visit? Well, you'd think a trip to a financial powerhouse like Frankfurt wouldn't be that high on anyone's list other than a business traveller. But, it's time to think again!
Frankfurt is the German hub that welcomes the business world to its glass sided skyscrapers and large shopping malls. It's home to the European bank, which should give you an idea of its commercial clout. Look a little deeper however and you'll find a city that's quite different from its world-renowned business themed exterior. It's a charming destination, with plenty of cultural highs and a vibrant nightlife to enjoy.
Yep, take the financial cover off and you'll find a city of half-timbered buildings and a quaint old town. A city to discover taverns and outdoor cafes where you can sit and watch the business world go, well, about their business! Take a walk in one of the beautiful parks or gardens. Perhaps stroll along the riverside? And with a nightlife that is bolstered by a student population. Well, this transport and business hub has more than meets the eye.
Let's explore some of its best bits.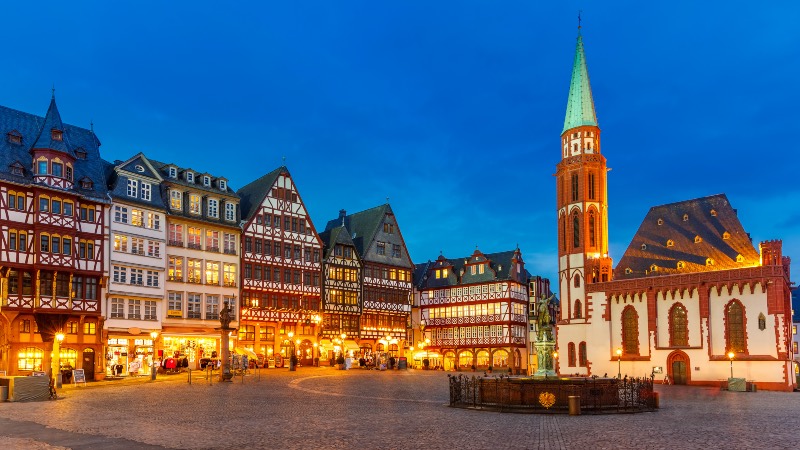 Frankfurt has a history that dates from the Roman Empire, through the Napoleonic wars and way beyond! So, it ensures you have a mix of history and cosmopolitanism to uncover. A hop-on hop-off bus tour will allow you to see the contrast. The old town, with its mellow timbered buildings and the glass-sided towers of the financial district. There are several key attractions to look out for en route and will include.
There are more, as well as squares like Romerberg, to get your fill of Frankfurt's atmosphere. All adding the mix of old and new that so encompasses this city. Go, explore and discover is the keyword here.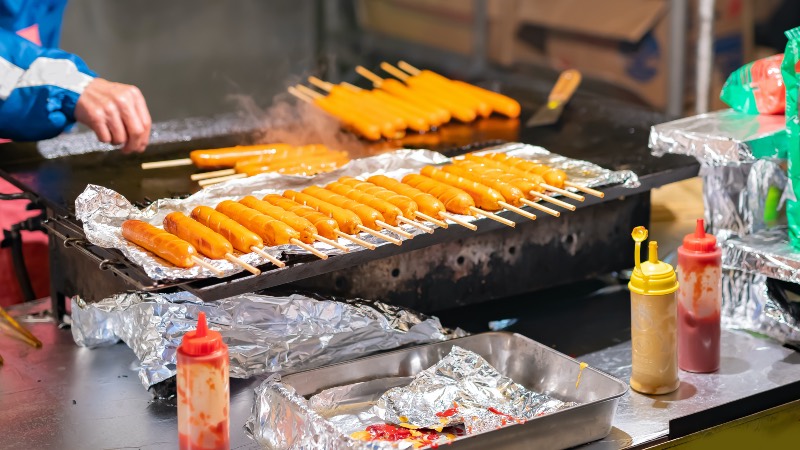 There is perhaps no better way to 'get under a city's skin' than trying the local food. A street food tour is the perfect way to capture the authentic taste. Mainhatten, as it's known, is where you'll discover dishes that include the sausages, "Grie Soß" deluxe or an apple treat.
Actually, apples play a big role in Frankfurt, so be sure to try the cider too. Good food and drink, a tour around the city's sights. What more could you ask for?
Frankfurt may not be high on your list of destinations, but don't rule it out. It's a city with plenty to offer, and away from its business dealings is a city that will delight and surprise in equal measure.
Have you got a list of the best things to do in Frankfurt? Why not let us know and will add them to ours.