The German capital is world-famous for its rich history, quirky art scene, and sometimes a fashion sense that leaves a lot to be desired. One thing that people don't think of when they hear Berlin is great food. Don't get us wrong, we know that Germany has an excellent choice when it comes to cuisine, but not many think of culinary diversity.
So, if that's you, then I'm going to ask you to think again, for Berlin has some of the most varied and exciting foods on offer throughout the whole of Germany, but of course, it helps if you know where to go – and where not to go. If you're a foodie who loves to travel, then you already know the biggest rule is to avoid the tourist places when mealtime rolls around.
Not just because of the inflated prices, but because as we both know: the real, authentic stuff that locals eat won't be anywhere near the kiosk selling fridge magnets and jester hats.
Below are a few of the city's favourite things to eat and drink that we hope you'll enjoy as much as we do. You might even find yourself booking onto one of the many food and wine tours as a result?
1. Currywurst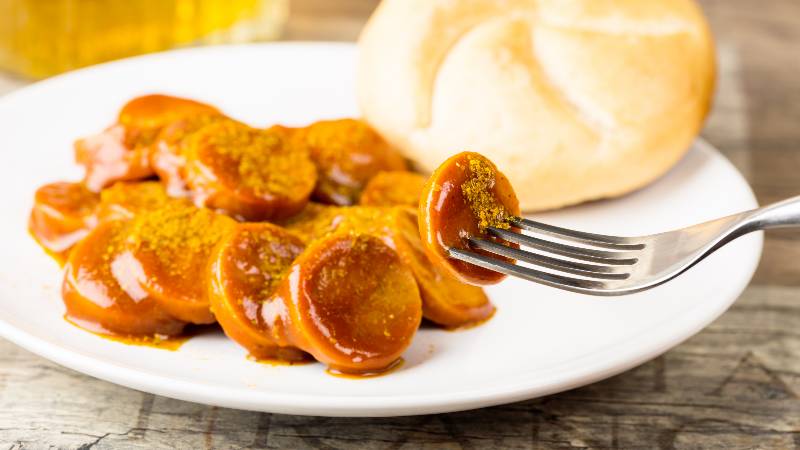 You know the Germans love their sausages, right? So it's hardly surprising that sausage makes the cut here. However, currywurst is in a league of its own. This is a typical German snack food but is especially prevalent in Berlin.
Sausages such as bratwurst, or bockwurst are cooked, sliced into chunks and slathered with a piping hot curry ketchup. You can order this with a side of fries (Pommes) or a bread roll, depending on your preference. Wash it down with a cold lager beer.
2. Döner Kebap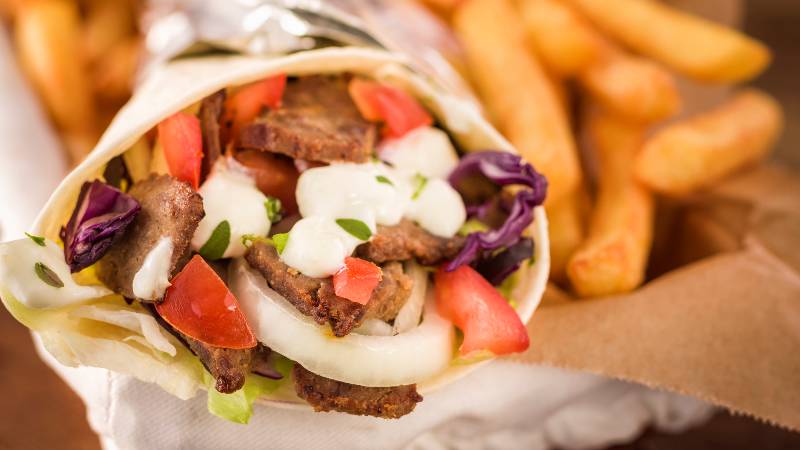 The city's large Turkish population brought with it some of their best flavours in the form of what's known as the Döner throughout Germany.
This bears some similarities to the British version of the kebab but contains far more flavour, and the mouth-watering garlic and yoghurt sauce that's drizzled over the pita bread stuffed with lamb, turkey or chicken donner meat, veggies and spices.
We wouldn't even be surprised if you planned another visit to Berlin just to eat more of these.
3. Senfeier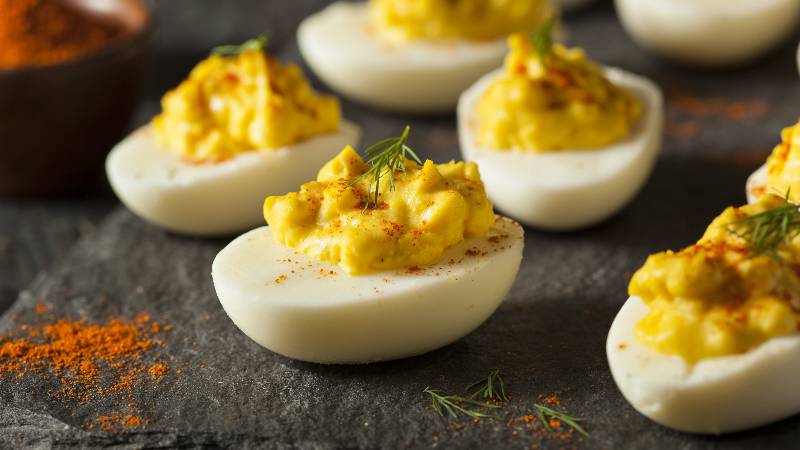 Its literal translation means mustard eggs and is very typical of old classic Berlin dishes and homely comfort food – perfect on a cold winter evening.
A very simple dish that contains mashed potatoes with some hard boiled eggs and then slathered with a creamy, spicy mustard sauce. It may not look like the most appealing dish on first glance, but we promise you'll love it.
4. Berliner Weisse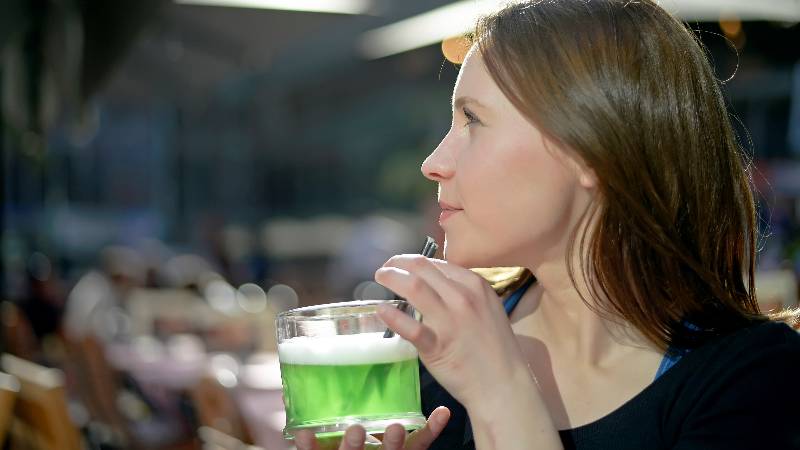 Of course, it's not just the Berlin food that deserves mentioning. When writing about Germany, it's only right that the official drink of the country gets a shout out.
White beer throughout Germany is known for its cloudy, rust coloured appearance, and wheaty flavour – so, of course, Berlin not liking to be like everyone else has to do things a little (or a lot different). White beer in Berlin is served in a short glass that resembles a bowl or vase more than a glass and is either bright green or bright pink due to the fruit flavours.
Although it doesn't appear to look like beer on first glance, it tastes like it, but the sweet flavours and colours add a nice touch that you won't find anywhere else in Germany.
Berlin is a massive city with so much to explore, so we hope you'll genuinely enjoy sampling all of the delicious cuisines on offer.
Have you been to Berlin? Share with us in the comments below your favourite foods.