You are in Kyoto. The bamboo trees sway in the breeze, you're wandering through a shrine enjoying the splendour and the intricate garden details. You notice the perfectly positioned stones, and the gentle ripple on the serene lake. It's a heavenly sight, best captured through your eyes.
Kyoto, Japan's ancient capital, is a place of temples, gardens and shrines. And these spiritual moments are something you'll never forget. How could you? It's Kyoto, after all.
Visiting Kyoto means you'll see a mix of the ancient and traditional, with a hint of the modern. It's a city to explore on foot or by bike. A city to immerse yourself in and create unforgettable experiences. Take your time and the magic of Kyoto will reveal itself to you, it's that kind of place.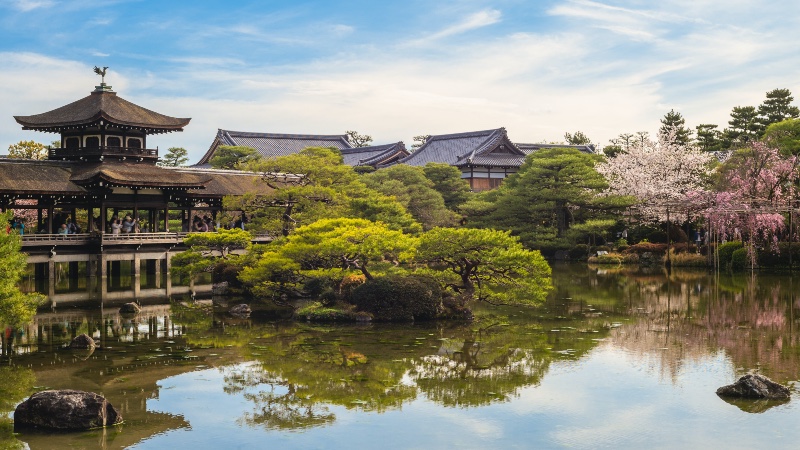 Whether you take a bus tour or try a walking tour, exploring Kyoto is a joyous experience. First on your agenda should be a visit and wander through the majestic temples such as; 
· Kiyomizu
· Sanju-San Gen Do Temple
· Kinkaku-ji Temple
Marvel at the intricate beauty of it all and appreciate the subtle sounds of the birds singing as you walk through the temple gardens. Learn about the history and the traditional lifestyle of those that once trod the same path. It's what makes Kyoto so special. 
And why not take that experience to a different level? Tour with a local and get the insider view on the city. It's these kinds of experiences that'll make the trip so much more memorable.
To take your experience further, and get to grips with Kyoto, try a unique experience. Kyoto is of course known for being the location of Japan's famous Geishas. The district of Gion is your place to spot them. You'll be lucky if you do see one, but you can at least enjoy exploring the traditional buildings. Well, you never know you might see them as they go about their duties? Let us know if you do. Other unique experiences include making a traditional Japanese umbrella or trying out the tea ceremony.
If you're looking for something a little more tranquil, then head for the Zen rock garden at Tofukuji temple or Fushimi Inari Shine. Tranquillity is the keyword when you visit these places.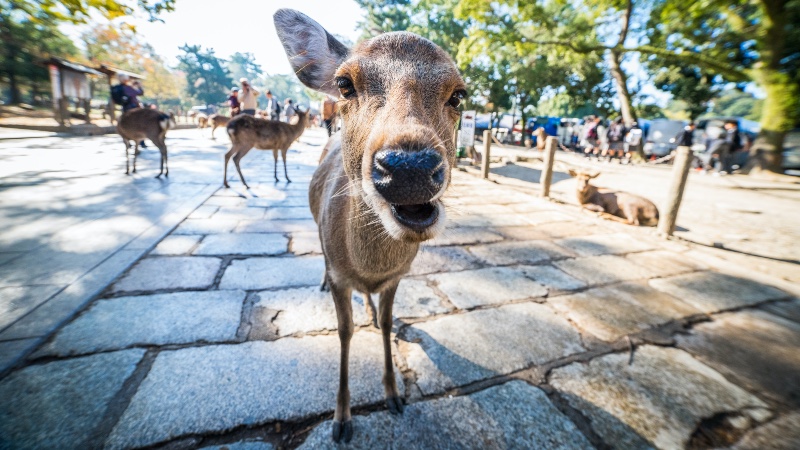 If all the gardens, exploring the ancient streets and alleyways has whetted your appetite, then head to Nara for a day trip from Kyoto. It's not far! You can wander around with the deer in Nara park and see the impressive bronze Great Buddha. It's a World Heritage site, so rather special.  The deer will follow you, and probably pinch your green tea ice-cream if you're not careful. Watch out!
No trip to Japan goes without taking the time to visit Kyoto. It's a stunning place whether you visit during the spring or autumn. As a note, summers are blooming hot and sticky, so best avoided. Wander the streets, try the cuisine and explore the temples, gardens and pathways. Forget memoirs of of Geisha, you are creating your own!