Mention Cordoba to anyone who has previously visited and most will say, "visit Mezquita." The building itself is enough of a reason to come here. If you can, try to stay for longer. Seriously, it'll be worth your time and energy. For although Mezquita is more than worth the visit, Cordoba can offer plenty of other top attractions and experiences.
There's no getting away from the fact that this city is an Andalusian gem. Let's look at Cordoba's top things to do.
Mezquita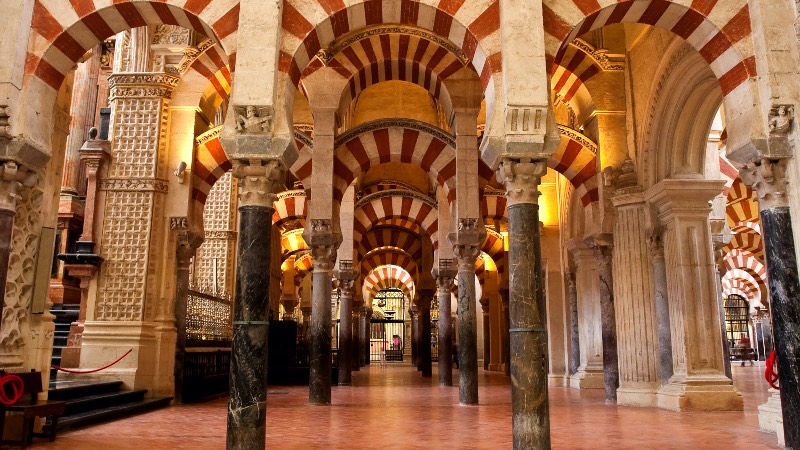 Ok, so we're going to start our tour of Cordoba at Mezquita. Well, it's for a good reason, after all. This is one of the world's great Islamic buildings. Serene, on the one hand (remarkable when you think of the tourist numbers that visit) and lusciously decorated. From the beautiful courtyard with orange palm trees and fountains, your introduction to the place, to the buildings and interiors. Dazzled and delighted are words that spring to mind.
There's the Bell tower to climb. It's only 54m high so not too bad on the legs! There's the Mezquita interior to take in, the striped arches and ornate columns for one. In fact, everywhere you look, there are signs from across the ages, influences that reach beyond just Islamic culture and design. Mezquita is a special place.
Other top places to visit
So, you've visited the city's top attraction, but don't go wandering off to other parts of Spain just yet! There is plenty more to see and do here. Even wandering through the old city and its winding streets of stone offer enjoyment and surprises. Those hidden plazas and little friendly cafes will add to your experience.
Of the other places of interest, you should check out will include these key attractions:
Palacio de Viana (Palace of Vianna)
Alcazar of Cordoba – fort/palace
Puente Romano – a 16 arched Roman bridge
Centro Flamenco Fosforito – A flamenco museum
You'll soon discover when exploring that there are many gateways, churches and a synagogue to add to these attractions listed. Choices are plenty in this city, and they all add extra special elements to exploring Cordoba.
The Jewish Quarter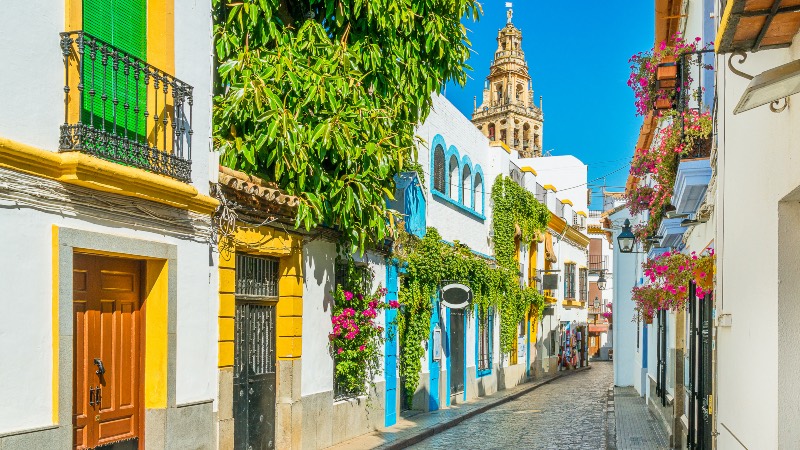 If visiting the Mezquita wasn't enough, Cordoba's Jewish Quarter, in the historic centre, is a lovely area to stroll through. Its traditional urban layout of a medieval Islamic city will delight anyone who enjoys the wonders of wandering! The labyrinth of smaller streets is a joy to discover. Full of vibrant colours. Highlighting once again Cordoba's rich tapestry of cultures.
Cordoba may not keep hold of its visitors, other than to stop off and explore Mezquita, but that means those tourists are missing out. There is much to enjoy in this city that was once the Islamic capital of Spain. Spend time here and you won't regret it.