Amsterdam, the enlightening Dutch capital, famous for its bikes, beer, museums, and canals, oh, a certain red-light area! A weekend getaway city or stopover before continuing onto distant shores? Give it your time and Amsterdam will reveal plenty of tourist delights and treasures. Hop on your bike and get set to explore!
If you're visiting Amsterdam, then it's likely you will experience its tolerant culture and café lifestyle. Perhaps it's nightlife, and that's fine, it's why many visit here. But look beyond this and you'll find plenty of other cultural highs too! For Amsterdam offers much. Join us on a tour of Amsterdam's best bits and things to do.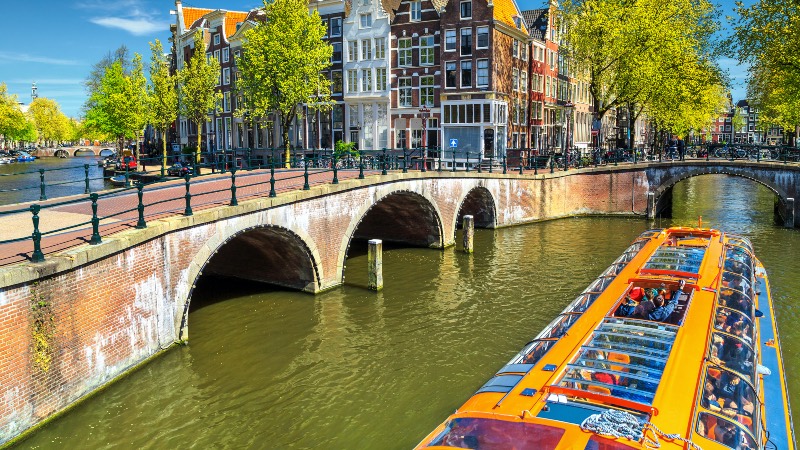 You're in Amsterdam and you can't miss them! The canals are like a maze and the best way to explore them, without getting lost? By working your way around them on a canal cruise. You can admire the city skyline from a glass-topped boat. Sat back, relaxed and just going with the flow. You won't get lost, that's for sure!
As an alternative why not take a bike and peddle around? Well, you'll be joining everyone else. And to back that claim up, some stats! There are over 800,000 bikes, 58% of Amsterdammers cycle each day and the Amsterdam bicycle network covers 767km! And just to cap it all there are 10,000 bicycle racks at Amsterdam central station alone! So, jump on a bike and join the rest!
The Museums
Let's start by reeling off some of the talented artists whose work you can see. Rembrandt, Vermeer, Ruisdael, Van Gogh. Just a few of the artists and their masterpieces you can see at the Rijksmuseum and Van Gogh Museum. As places go, there is perhaps nowhere better to stand and admire their work. You also have Anne Frank's house and if you want a beer, why wouldn't you? Head for the Heineken Experience. I'll drink to that!
Call to all garden lovers! Time to tiptoe through the tulips, dance in the multiple colours, and take in the sights of the windmills! Keukenhof is a seasonal gem that you shouldn't miss. It's only around for a short time during spring, so book up tickets early. Then you'll see those tulips from Amsterdam! Sorry, I had to get as much of the lyrics from the song as I could into a brief paragraph.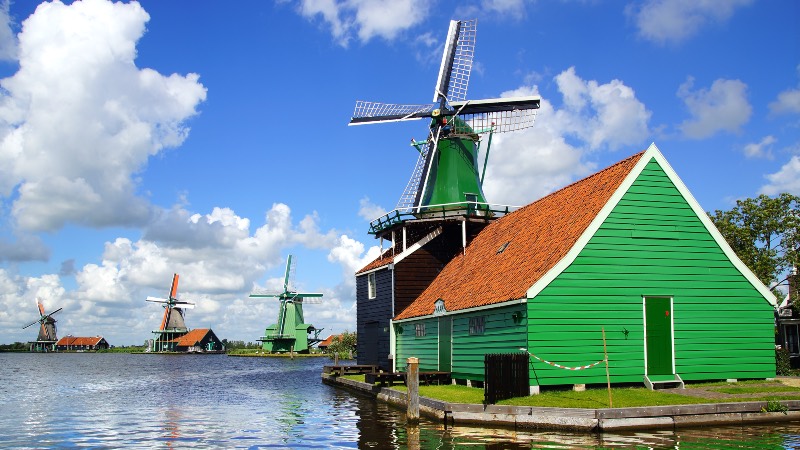 I mention windmills. Well, you're in Holland, and a visit to some of the oldest in the country should be on your itinerary. Zaanse Schans is a windmill village, and couple that with the natural beauty of the area and you have a perfect antidote to the more chaotic surroundings of the city. 
Amsterdam is one of those European cities that has somehow got itself a bit of a poor reputation. Or seen for being a place for drunken weekend visits and hanging around the red-light district. It shouldn't be thought of in that light. It's a wonderful city to discover. There are the attractions; the food and culture and with such an extensive cycle network it also ticks the environmental boxes.
Cruise, bike, walk, eat, and lap up the culture. That sums up Amsterdam.