Let's get your taste buds tingling! You're in Bruges, it's lunchtime and your tummy is rumbling. You've had a morning walking around the streets, looking at the beautiful architecture, strolling along the canal pathways, stopping for a coffee. It's lunchtime, and you're looking for something to eat. You smell the waffling of fries and mussels, and see people sipping on a delicious Belgium beer. Decision made! 
Bruges may be small, but this is a destination big on attractions and with plenty of delicious dining options to quench the thirst and fill that rumbling tummy. We delve into where you should go and what you should see. 
Chocolate and Fries
We started talking about food, so it's only natural to head that way first. Belgium is famous for its fries, beer, oh, and chocolate. So how about taking that a step further? Enjoying a tour to find out a little more about these culinary highs? There's the Fries museum and a chocolate walk you can enjoy! Bet your tummy is rumbling at the thought!
Exploring the Museums 
If all that chocolate and fries means you need to get out and burn it all off, then exploring the museums would be a good option. There are several art museums, including the chance to see the works of Jan Van Eyck, plus the Lace Centre to inspire and get those creative juices flowing. 
Cultural Heritage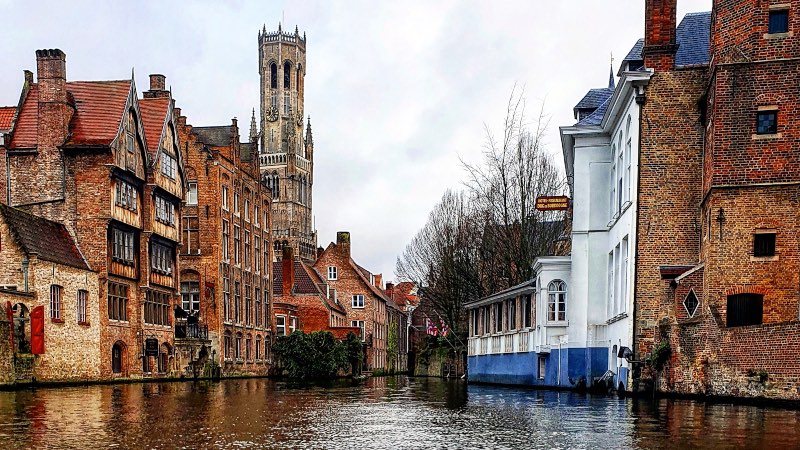 If you're looking for the cultural side of Bruges, then Markt (Market Square) is at the heart of everything. The Belfry, which dominates the square, stands 83 metres high and if you dare to head up to the top for a look, then you can expect views across the city, oh and down at the square. Look out for the horse and carriages, they gather at the square ready to whisk you off on a tour.
Bridge hopping!
Ok, so you will not jump from bridge to bridge, but you can explore the many bridges Bruges has. Criss-cross your way over the bridges and along the canals. Bet you don't find any two the same. Now, there's a challenge for you.
Bruges is a gorgeous, small city, which will pull you in and charm the living daylights out of you. Enjoy the food, the wandering around the streets, the attractions and its architecture. Now back to the food!!
Have you been to Bruges? Is there a place or activity you think we should include? Let us know and we'll add it in.