Millions flock to Bodrum each year for some serious sun on golden sandy beaches. Diving in the crystal clear waters. Evenings at the trendy bars and clubs, dinner under the stars, and why not? Bodrum has been a top-rated spring, summer, and autumn destination for many years. And with so much on offer, well it's not surprising that it's a busy destination. I wonder if many of these sun-seekers have ventured beyond the beaches.
Yep, if you dig a little deeper, you'll find that Bodrum offers a lot more than just golden sands. For sure it'll be busy, but among the bustle you'll still be able to find places of serenity, historical treasures and other inspiring delights. 
You'll also find there is plenty of Aegean character as you wander around top rated attractions and places of interest that will keep any adventurer occupied and ultimately happy. So, let's dive in, literally, and find out the places you should check out, away from the beach, that is.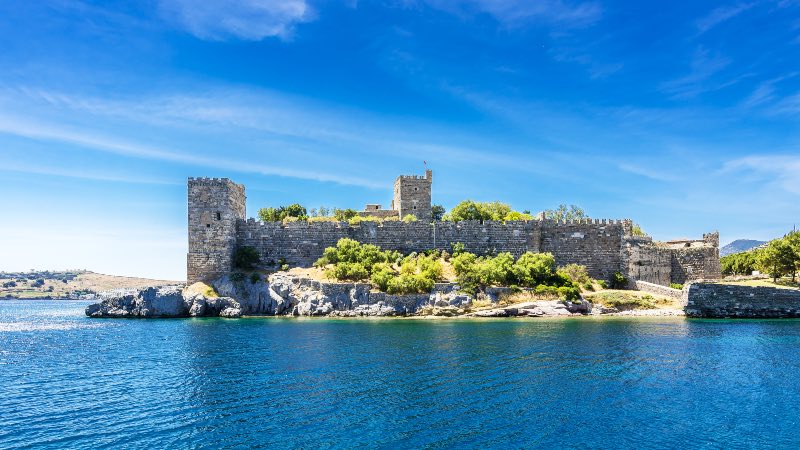 The Mausoleum
It may be in ruins, but these are one of the seven wonders of the ancient world. Explore the site, as well as the excavations, and also the relaxing garden. You'll also find there's a scale model of Mausolus' Halicarnassus. It'll give you an insight into what this place was once like. One attraction you must visit.
Bodrum Castle
Another not to be missed! There on the waterfront. Bodrum castle offers you the chance to see a place built in the 15th century. The Knight Hospitaller (from Rhodes built it), so explore and take in the immense history of this dominant feature on the Bodrum skyline.
Ancient Theatre
The theatre dates back to the 4th century BC and seated up to 5000 spectators. Although when they watched the Gladiators thrashing it out, it was raised to 13,000 screaming fans. Today it hosts nothing as brutal as that, just enjoyable events and concerts, and is an fun place to explore. Just imagine what once took place there when you wander around it! You can let your imagination run wild.

The Windmills
There are seven windmills to see as you head out on the west side of town. Not only that, but you also get the best views of Bodrum from here, so the trip out is well worth it.
Our last choice is a little different from the ruins and castles and ancient theatres. Fancy a thermal bath? Then a visit to Pamukkale will be a highlight. Famous for its rich mineral waters that flow down the hillside. There are ancient Roman ruins nearby, with columns that are submerged in the water. It's a perfect day trip out and a spectacular sight.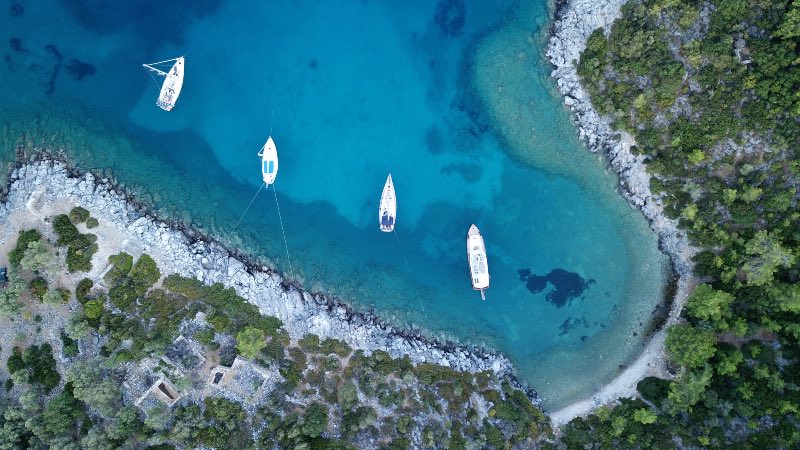 Bodrum can boast of being a sunny beach destination with an armoury of ancient places to explore. So, be sure to wander away from the fabulous sands, the exciting nightlife and club scene, and discover why the ancients came here too.
Have you been to Bodrum? Got a place you'd like us to include? Then comment and we will add it in.