Explore one of America's most beautiful cities by air, land, and sea during your next San Francisco tour!  The hustle and bustle of this popular city destination can cause confusion and traffic delays for the weary traveller.  Such is the case when then only places more cramped are 4 out of the 5 boroughs of New York.  So, it might behoove you to at least take a look at some alternative transportation methods to help you avoid the chaos, but still enjoy everything the city has to offer.  Consider trying these alternative ways of getting around San Francisco the next time you come to town:
Helicopter Tour:  The Only Way to Fly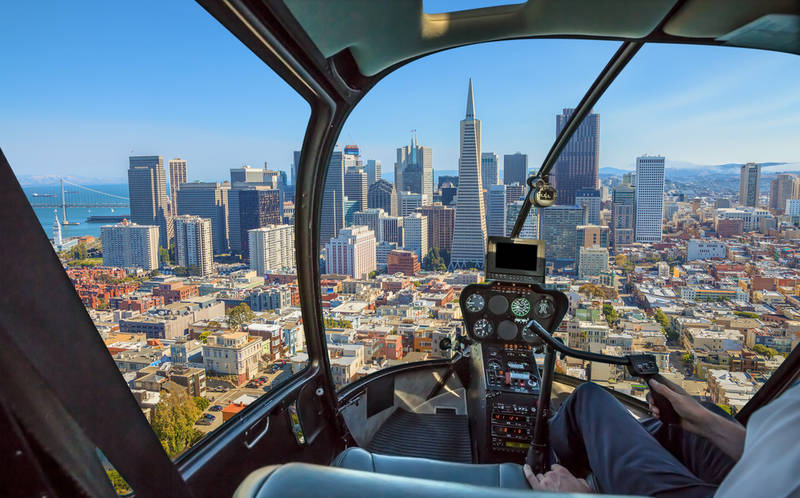 If you've ever read articles similar to this one, then you know that a helicopter tour almost always gets mentioned last;  and, it never comes first.  But, why?  Do authors try to hide it at the end, thinking no one will purchase it?  Or, perhaps they want to make one, final splash with a flashy, luxury product.  Well, I'll put it first because I know a helicopter tour delivers the best views of any city, S.F. included.  Plus, working a San Francisco Helicopter Tour into your itinerary costs a heck of a lot less than it did the last time you checked.
Hop-on, Hop-off Tour:  A Breath of Fresh Air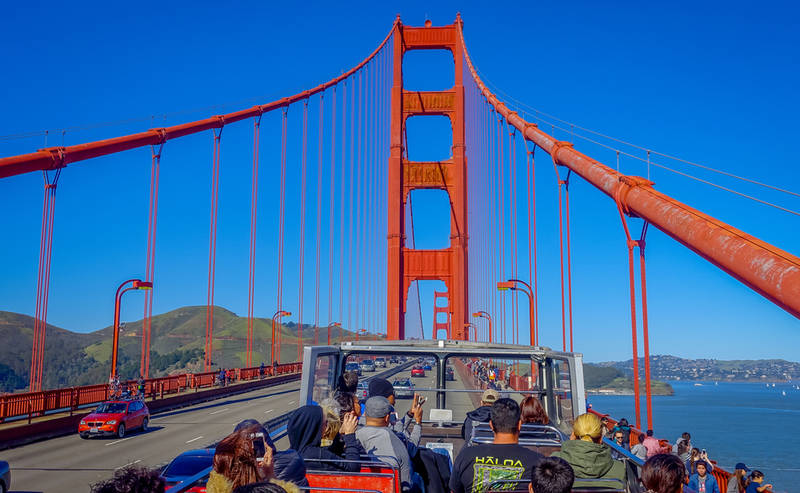 As one of the most densely populated cities in the United States, S.F. suffers from significant traffic congestion.  And, its mass transit systems, which serve all walks of life, sometimes reach maximum capacity.  Under such traffic conditions, choosing a San Francisco Hop-on, Hop-off Tour ensures you won't have to chase down a public bus or elbow your way onto train.  Plus, it offers a unique opportunity to look up at the San Francisco skyscrapers from the open-air upper deck of a shared, private vehicle.
Bay Cruise:  A Salt Spray Spectacular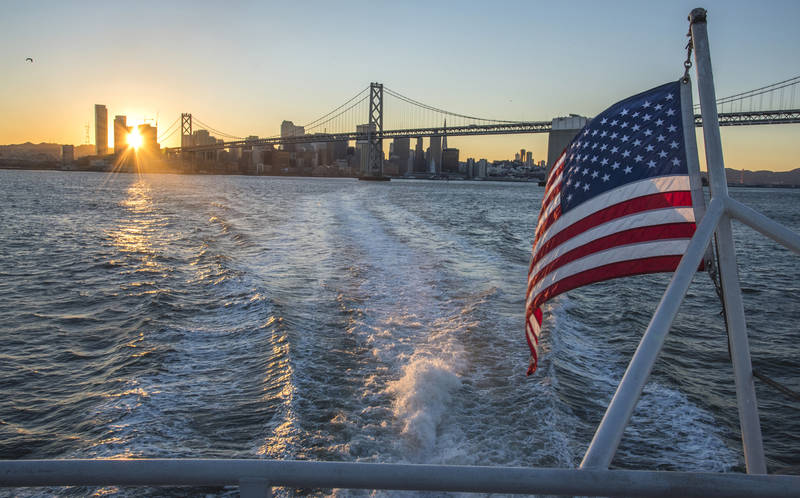 Look, the City of San Francisco is known for the Golden Gate Bridge and the bay it traverses.  So, obviously, you should at least consider adding a bay cruise to your San Francisco trip.  You won't find a more refreshing way to experience S.F. than sailing around the bay, circling Alcatraz, and passing under the Golden Gate Bridge.  And, the views of the city skyline from the water make a bay cruise one of most popular things to do in San Francisco.
Cable Car:  A San Francisco Treat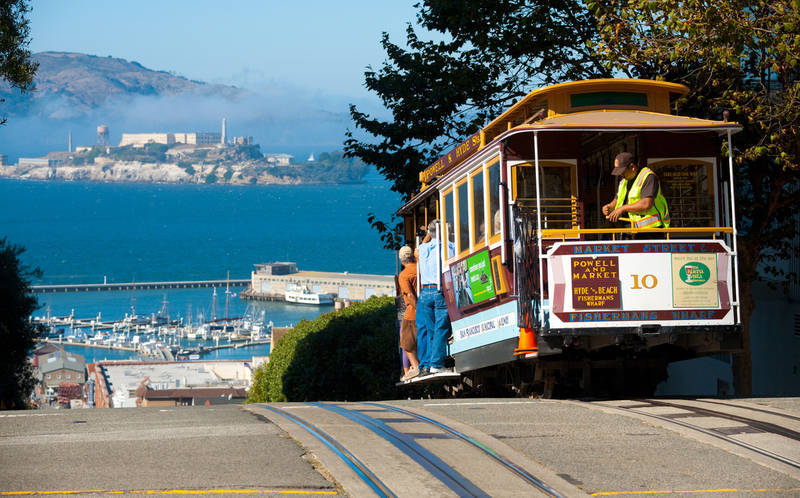 Almost everyone remembers that rice company's television commercial featuring a San Francisco cable car.  Like Chicago's elevated train and New York's subway, the S.F. cable car serves as a transportation icon for an entire city.  So, you might feel like your San Francisco vacation lacked something important if you didn't at least see a cable car.  Thankfully, the Pier 39 Attraction Card allows you to actually ride these relics of public transportation.  It's what to do in San Francisco for a one-of-a-kind, old-timey experience.
Bike Tour:  Explore San Francisco's Nooks and Crannies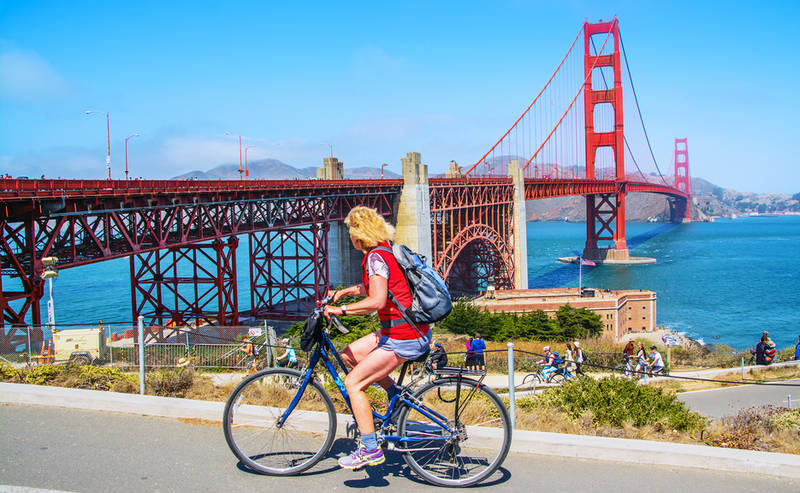 The rolling hills and winding roads make S.F. one of the most popular destinations for cyclists.  Countless lookout spots and hidden locales reachable only by two-wheelers draw in both novices and experienced peddlers alike.  There's just something magical about enjoying a beautiful vista of the bay and feeling like you have earned it through your own sweat and determination.  So, if you love biking, a San Francisco Bike Tour represents the perfect way to get some sightseeing done during your San Francisco vacation!
Hi There!  Did we list your favorite mode of transportation for touring a city?  If not, mention it in the comments below and we just might add it to the list!