A little competition for you – name as many Rome attractions as you can in 20 seconds! Ready…go. 
How well did you do? Could you name four? Five? Maybe six? What is for sure is that Rome has a lot! And not just ordinary ones either! We're talking top premier attractions that have fascinated and wowed generations of visitors. Have you been?
They say that all roads lead to Rome, well perhaps it should be reworded to say 'all roads lead to Rome's top attractions'. So, the next time you visit think about these places, make sure to add them to your itinerary or wish-list, if you didn't have them already.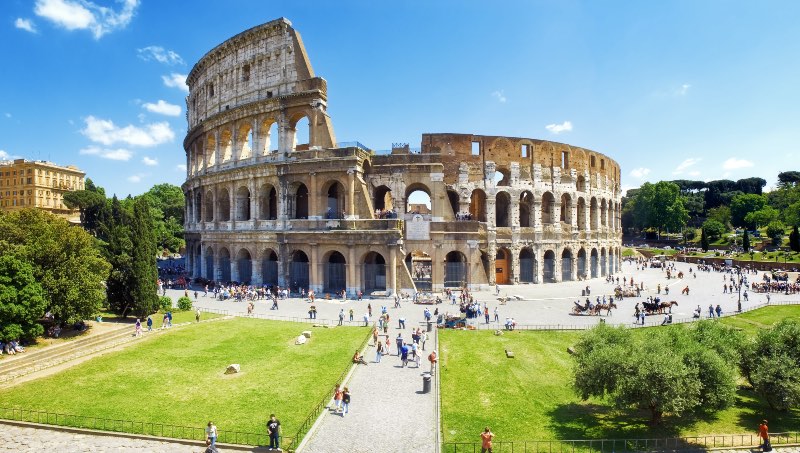 If you've stepped into some of the world's top sports stadiums and not been here, well now is the time to change that. Step into the Colosseum arena and imagine those gladiators, the clashing of swords, and the roar of the crowd! It's quite something. You can even take a virtual tour to get a new experience, but foremost – what an arena!
No trip to Rome can go without a short hop over to its neighbour The Vatican. Home to the Catholic Church and one of the truly remarkable travel experiences. St Peter's Square is stunning enough, but taking a guided tour around the Vatican and the Sistine chapel will only elevate that experience. And that's before seeing Michelangelo's masterpiece!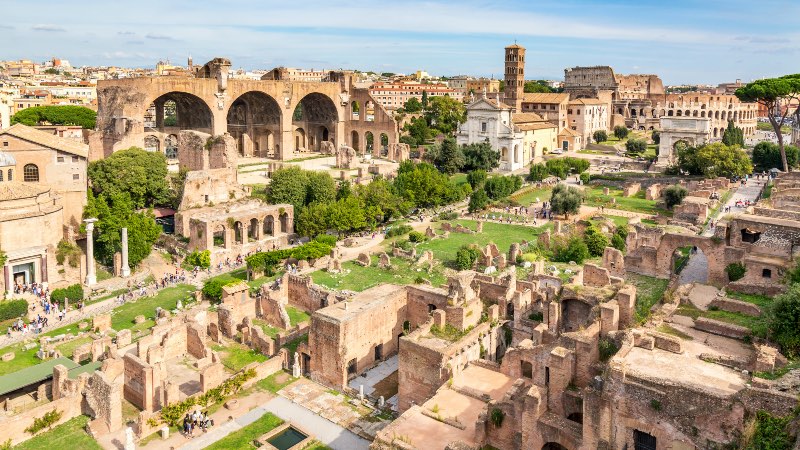 Next door to the Colosseum you have the ruins of the Roman Forum and Palatine Hill. Taking a stroll around these attractions gives you a sense of what it was like for the original Roman residents. Explore, learn and discover. It's the best way to experience this fantastic area. Oh, and take your time and soak it all in.
It's not a stairway to heaven, but it's undoubtedly one of the centrepieces of any Rome visit. Climb them, sit on them (don't eat anything while sitting on them though as that's illegal!) It's the place that people gather to take in the city, so why not join them.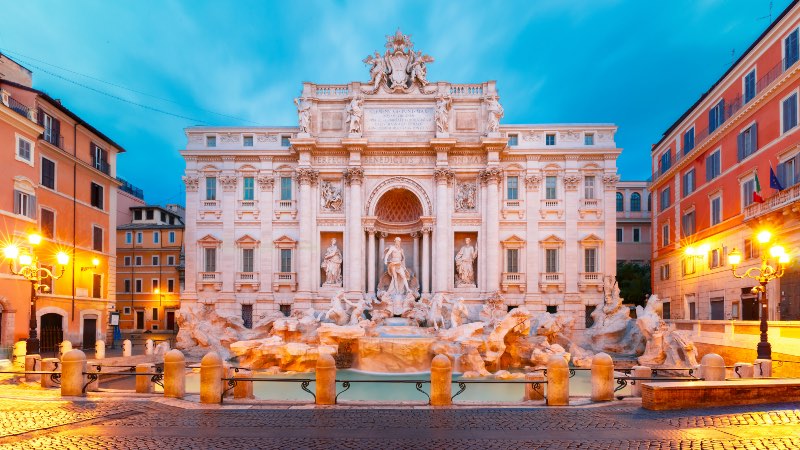 Not far from the steps you'll find the world's most famous fountain. Or one of them at the very least. Millions gather there each year, and so should you. Perhaps pick your time though, and then you can be assured of getting that Instagramable selfie.
Although this is a day trip away, a visit to Pompeii will give you a different Roman life perspective. Have a wander around the ruins. It feels like the place has been frozen in time. Which is literally what has happened! You even get to glimpse the people, preserved from the dry ash and the climate. Spooky! But memorable that's for sure.
Rome is a city where you'll find treasures on every street corner. Head around any street corner, and you'll find a fountain or statue. Or a building that's been standing for thousands of years! Explore, discover, and you'll soon be taking in all the top things to do in Rome.