On those rare days in the UK when the sun decides to make an appearance, there's nothing nicer than a refreshing dip. While hordes of sweltering Brits scrap over a patch of pebbly beach to pitch their umbrellas or go shoulder-to-shoulder at the local lido, we can think of nothing better than taking a breather among nature's finest swimming spots. Take the plunge and head to these wild swimming destinations across England to sate your swimming needs away from the crowds. From mystical waterfalls to tranquil lakes, you'll love a cheeky paddle at these watering holes. Just keep it between us, hey?   
Hampstead Heath Bathing Ponds, London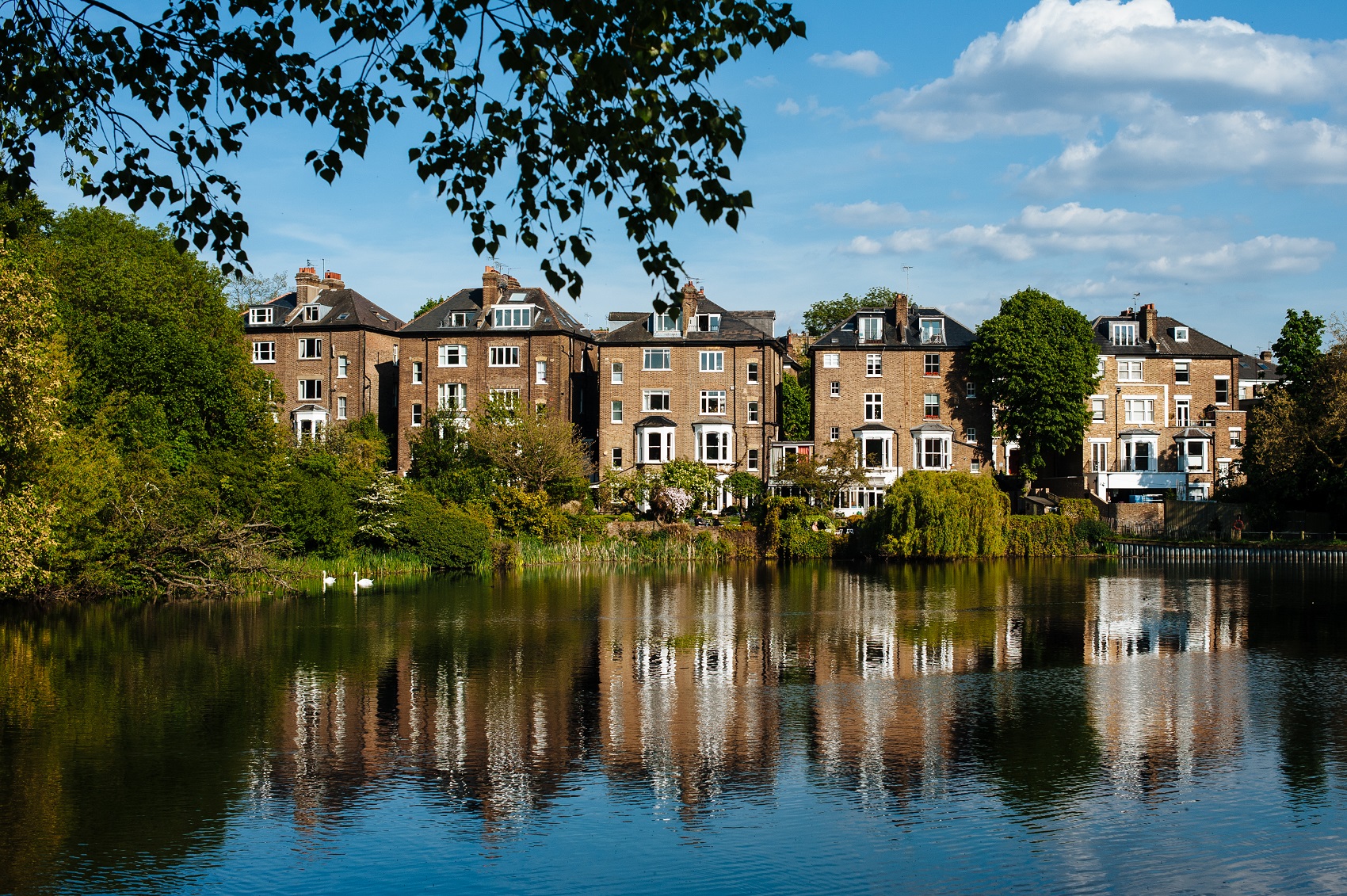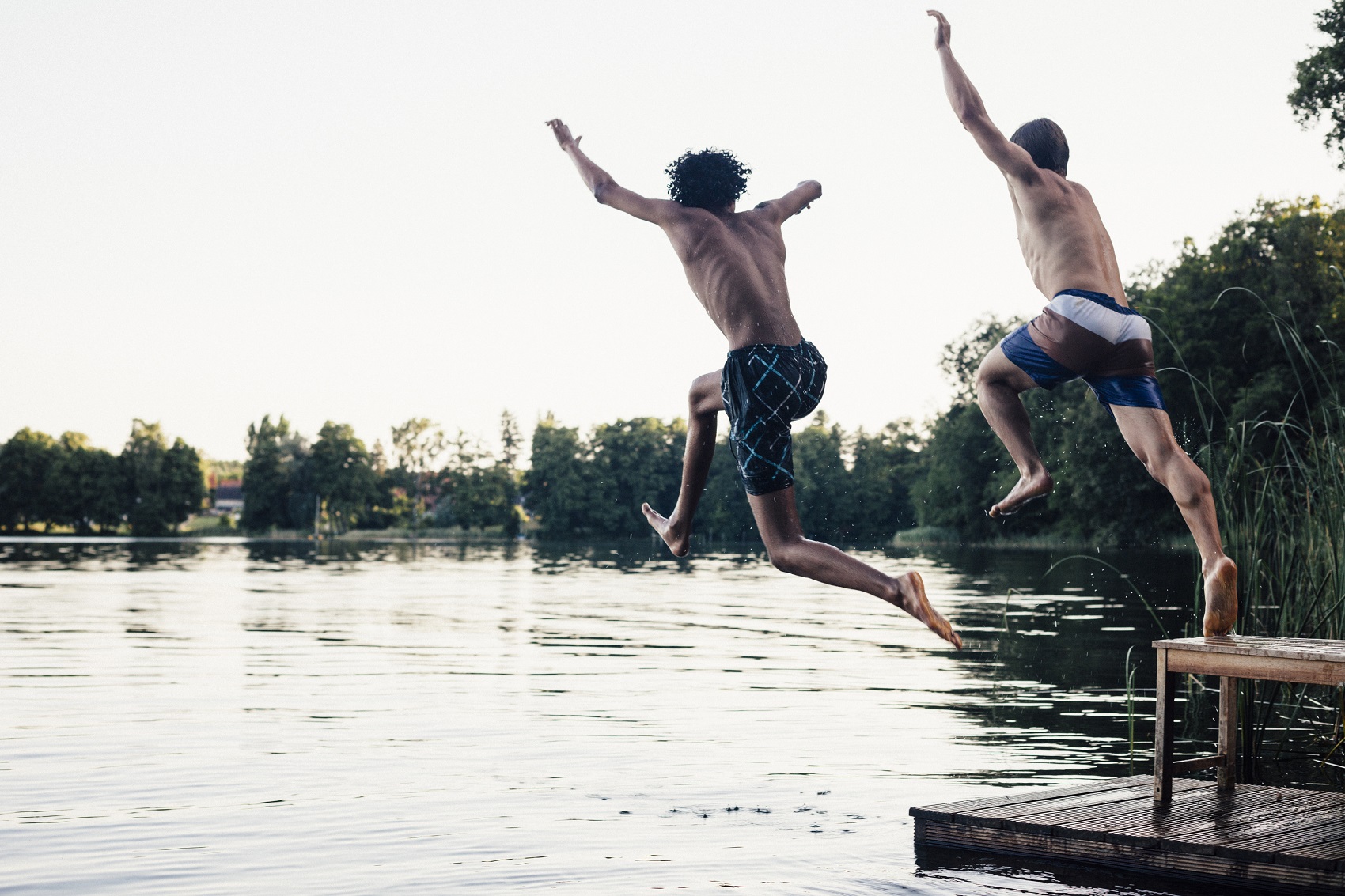 In heart of London's Hampstead Heath lies three idyllic swimming ponds. With separate pools for both women and men, as well as a unisex pond for all to enjoy, Hampstead Heath's Bathing Ponds have remained a rural escape for city slickers for almost a hundred years. Low hanging trees, honeysuckle and the surrounding meadows seclude swimmers from the busy urban sprawl beyond, and sharing your dip with the local wildlife of ducks, fish and other friendly fauna completes your au naturale day out. As the only lifeguarded open-water swimming spot in the UK, these ponds are perfect for experienced swimmers and novice bathers alike.
Go for: A calming oasis in the heart of London
Fairy Pools, Isle of Skye, Scotland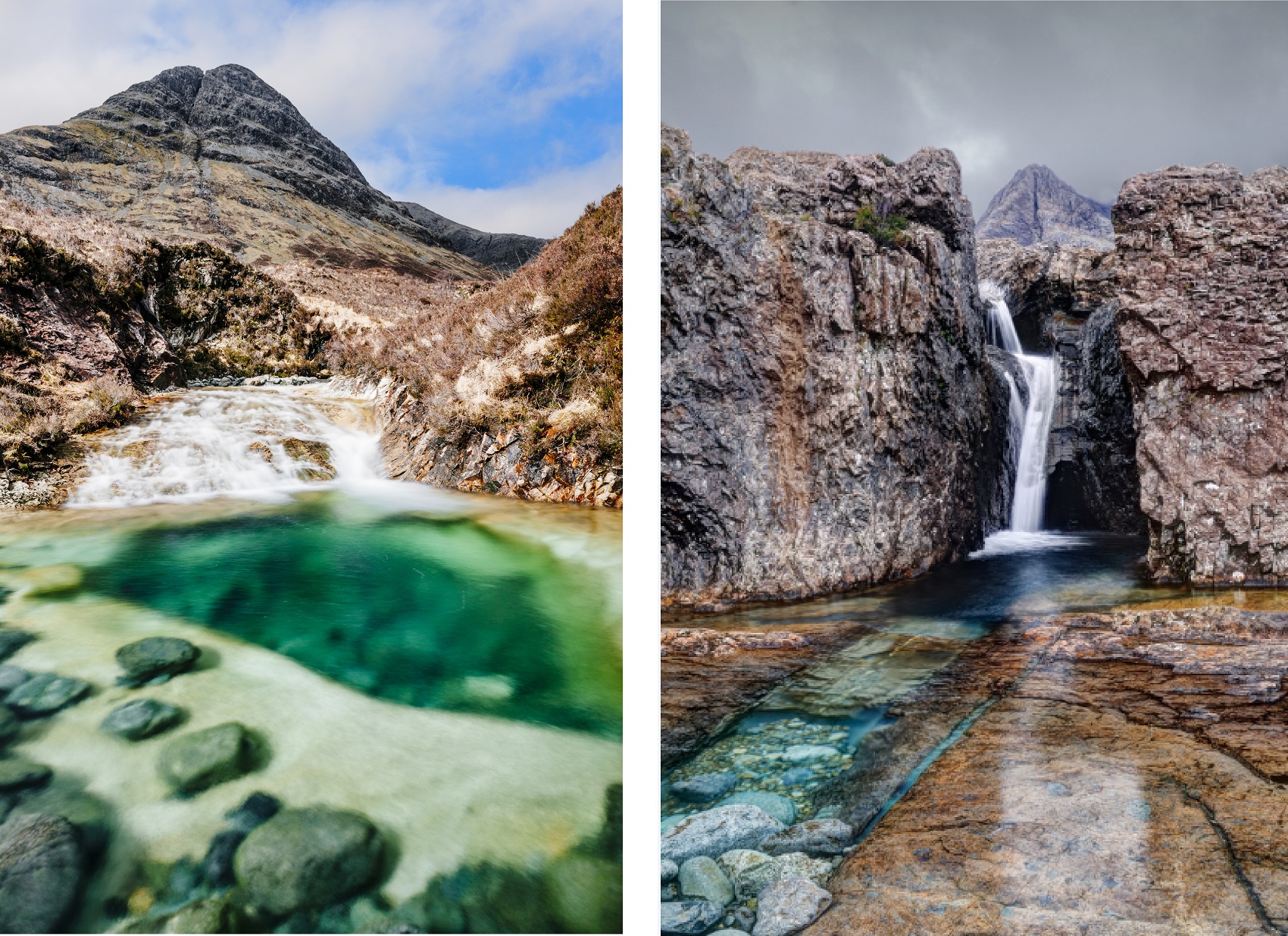 In the Isle of Skye on Scotland's west coast are the magical fabled Fairy Pools. Watched over by the formidable Cuillin (a striking rocky mountain range, which also acts as the pools' watering source), these spectacular watering holes boast an awe-inspiring colour palette of vivid blues and greens. In fact, the crystal-clear, luminescent waters found here are so striking that the pools have gained a mystical status. For hundreds of years, locals have dubbed the enchanting site the "Fairy Pools", claiming the pools were crafted by the magical fairies, a group mentioned often in Scottish folklore. Sitting among the striking rocky cliffs, waterfalls and lush foliage that the Scottish Highlands are known for, the Fairy Pools are beyond breathtaking, and offer a great spot for a dip too, if not slightly on the cold side.
Go for: A spiritual bathe that will energise and refresh those looking for a bit of magic from their morning dip.
River Thames, Pangbourne, Berkshire, England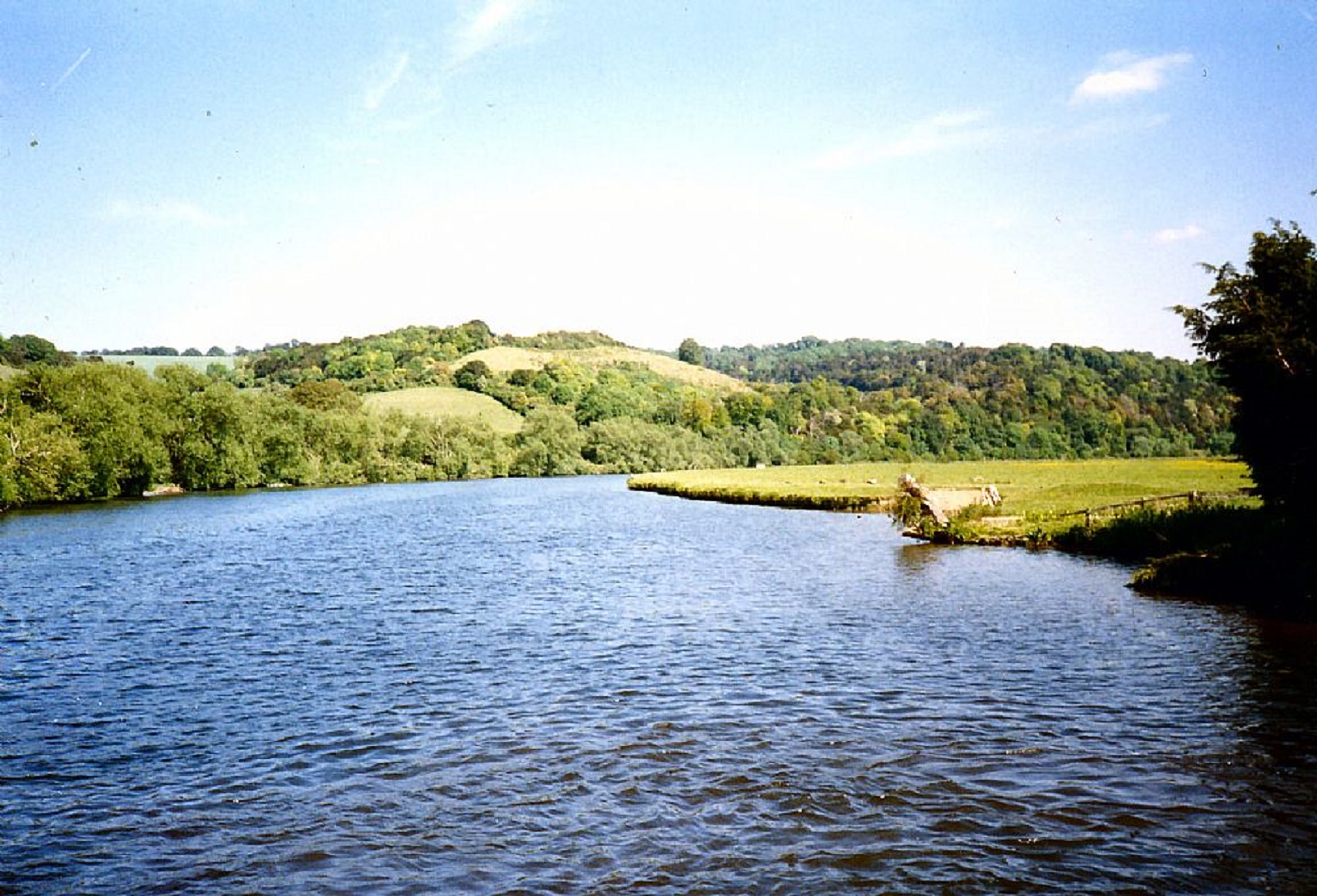 Close enough to London to be convenient, but far away enough to evade the city's noise pollution (and pollution in general, let's be honest), the River Thames in Pangbourne is our next wild swim stop. This free stretch of the iconic River Thames has chalky banks, clear, crisp waters, and impressive views of the Chiltern Hills beyond. Parts of the river are wooded if you prefer a secluded dip, and the surrounding meadows offer the perfect spot for that all important post-swim picnic!
Go for: The legendary, "I swam the River Thames!" claim to fame.
Kailpot Crag, Ullswater, Lake District, England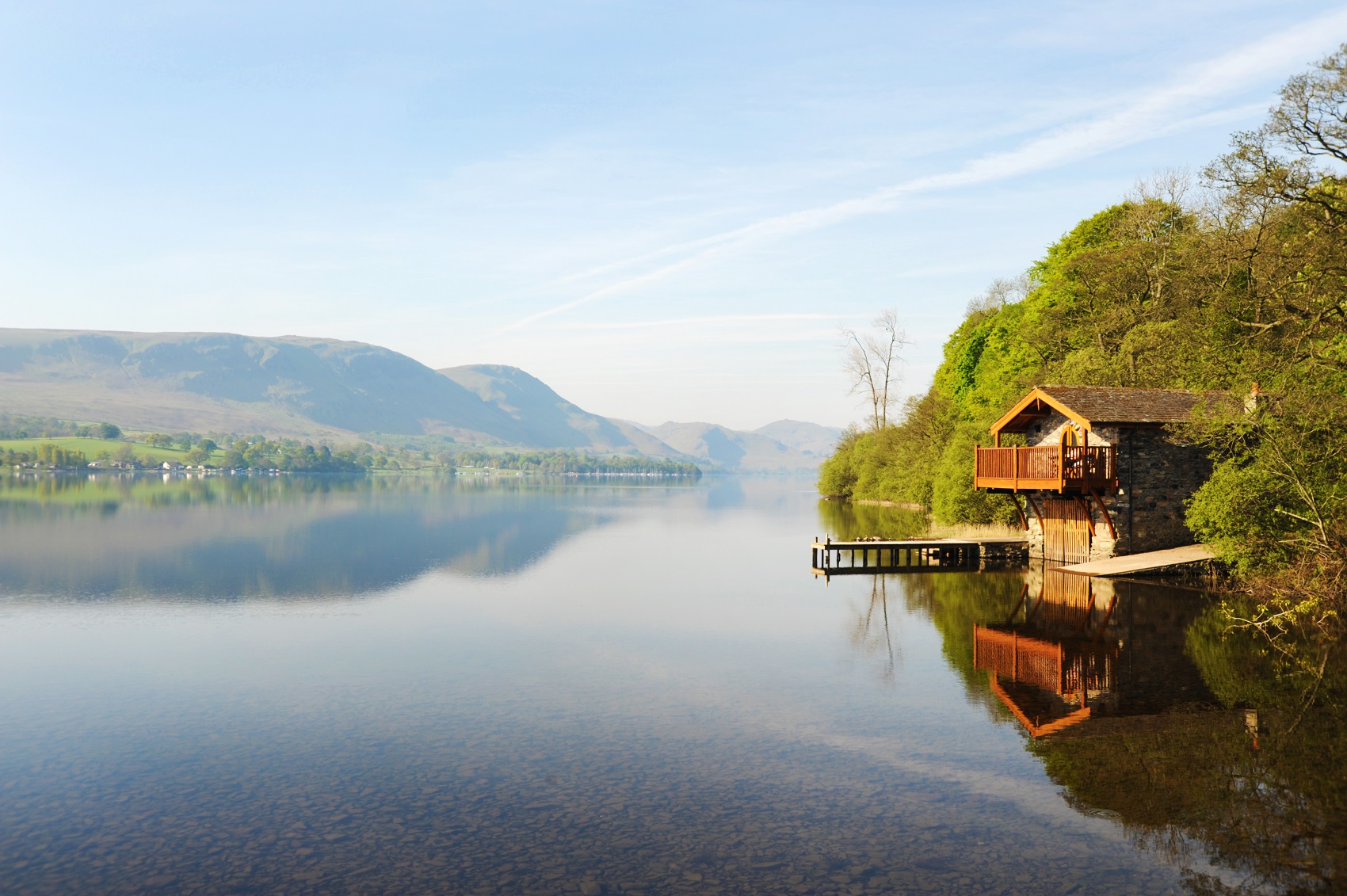 This open crag on Ullswater (the second largest lake in the Lake District) is the perfect place for a relaxing, languid bathe …and an exhilarating cliff jump! Jump straight from the rocks into the crystal-clear waters below for a euphoric wild-swimming experience. Recently crowned the most beautiful of all English Lakes, the view of Ullswater and its picturesque surroundings alone makes the site well worth a visit.
Go for: A leap into the unknown.
Llyn Tegid, Snowdonia National Park, Wales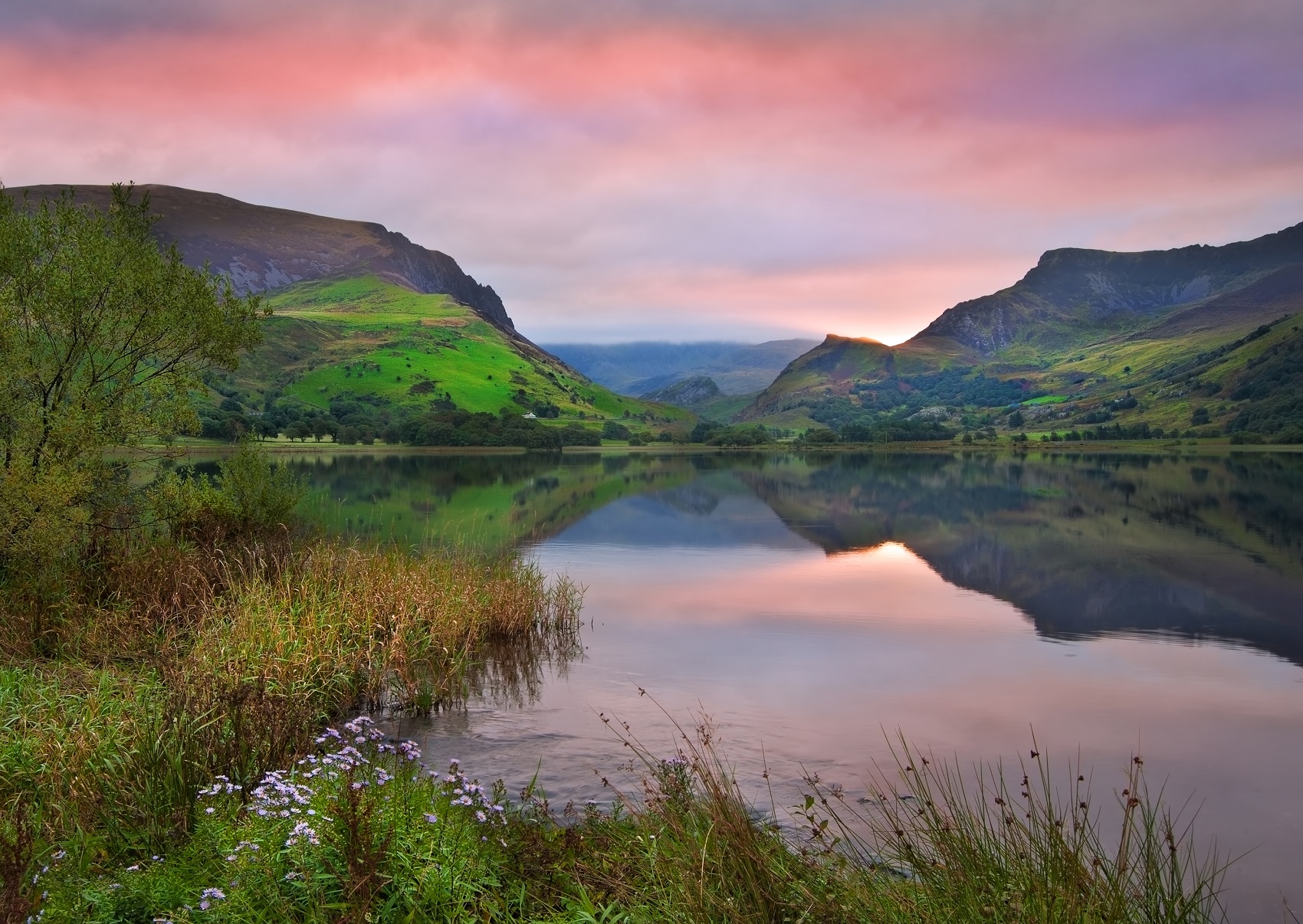 With more than 100 lakes – including Llyn Tegid, the largest natural body of water in Wales – visitors are never short of underwater adventures to enjoy at Snowdonia National Park. Set among a picture-perfect mountain valley, Llyn Tegid is particularly impressive, with it's reservoir spanning around 150ft deep and 4 miles long. Joining you on your swim will be 14 species of fish, a host of friendly fisherman and the odd kayaker.
Go for: A chance to feel small among Wales' biggest lake.
Serpentine Hyde Park, London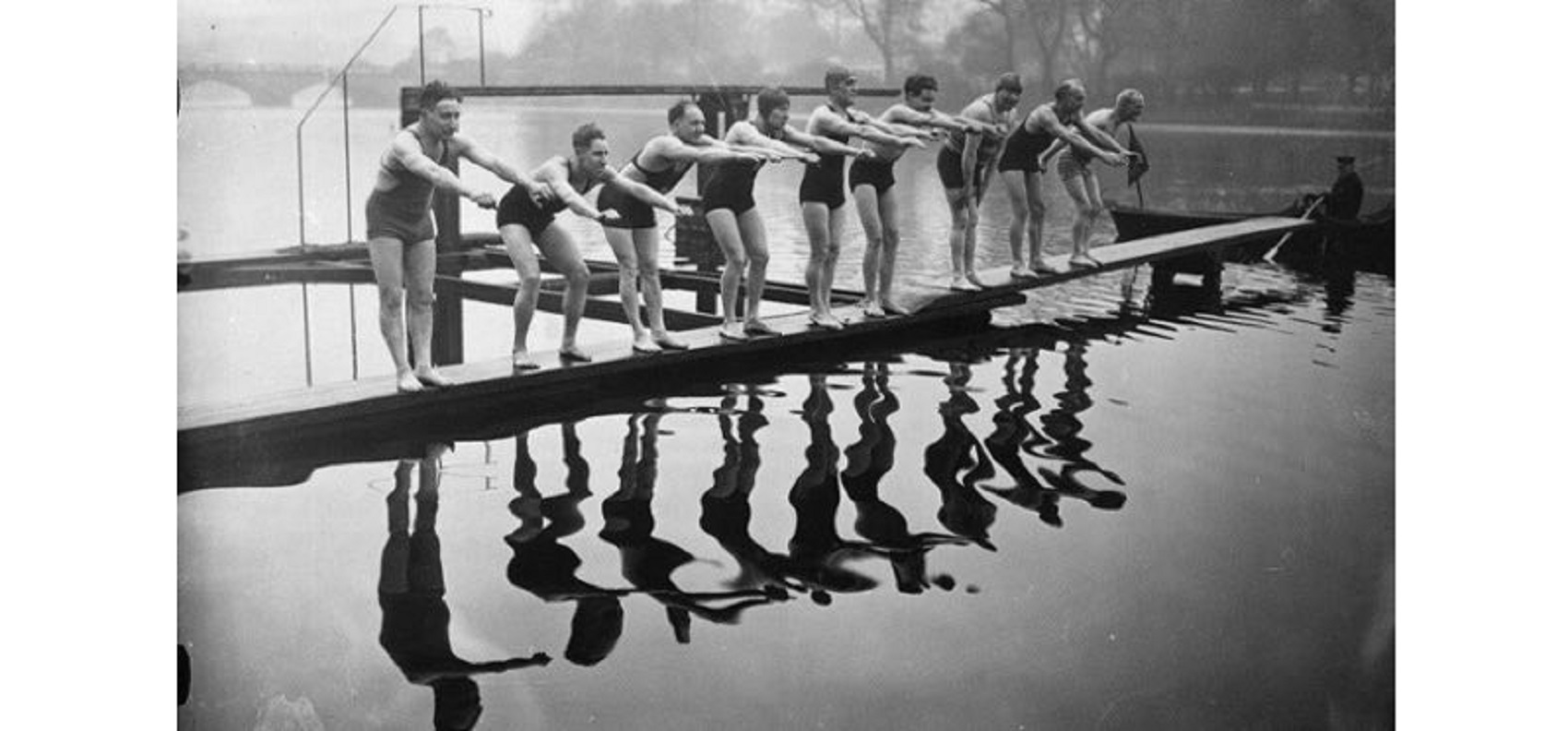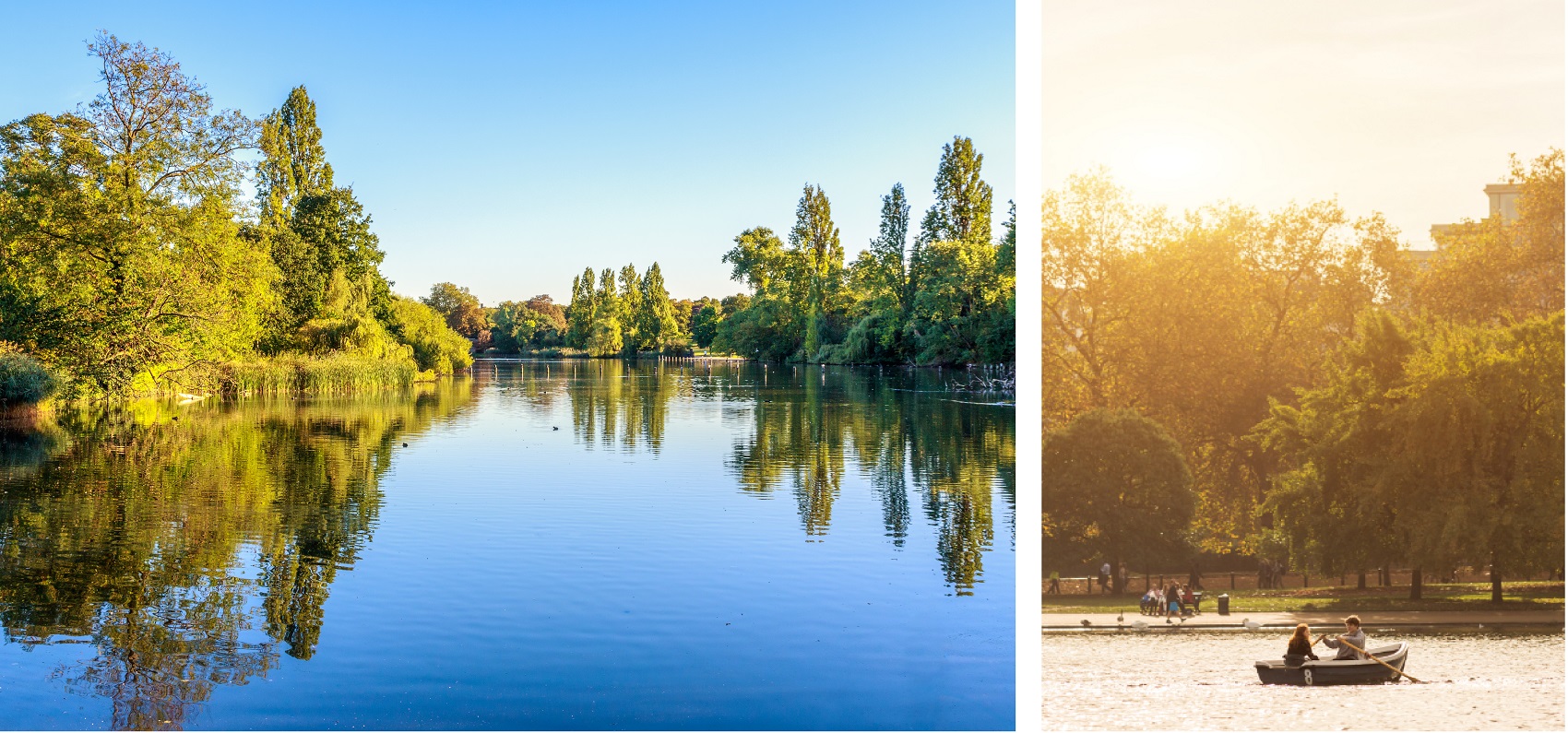 Then (1911) and now. The Serpentine in Hyde Park has been Londoner's go-to swimming spot for over 100 years. The Guardian
Home to Britain's oldest swimming club, a fleet of rowing and pedal boats and seriously dedicated wild-swimmers, Hyde Park's iconic Serpentine Lido promises a dip like no other.  After your swim, relax in the Lido cafe bar, chill on a sun lounger, or take a stroll through the Serpentine Gallery.
Go for: A look-in at living history. The oldest swimming club in Britain, the Serpentine Swimming Club, meets every day between 6-9am, and participates in Hyde Park's most famous swimming race on Christmas Day.
Rob Roy's Bathtub, Stirling, Scotland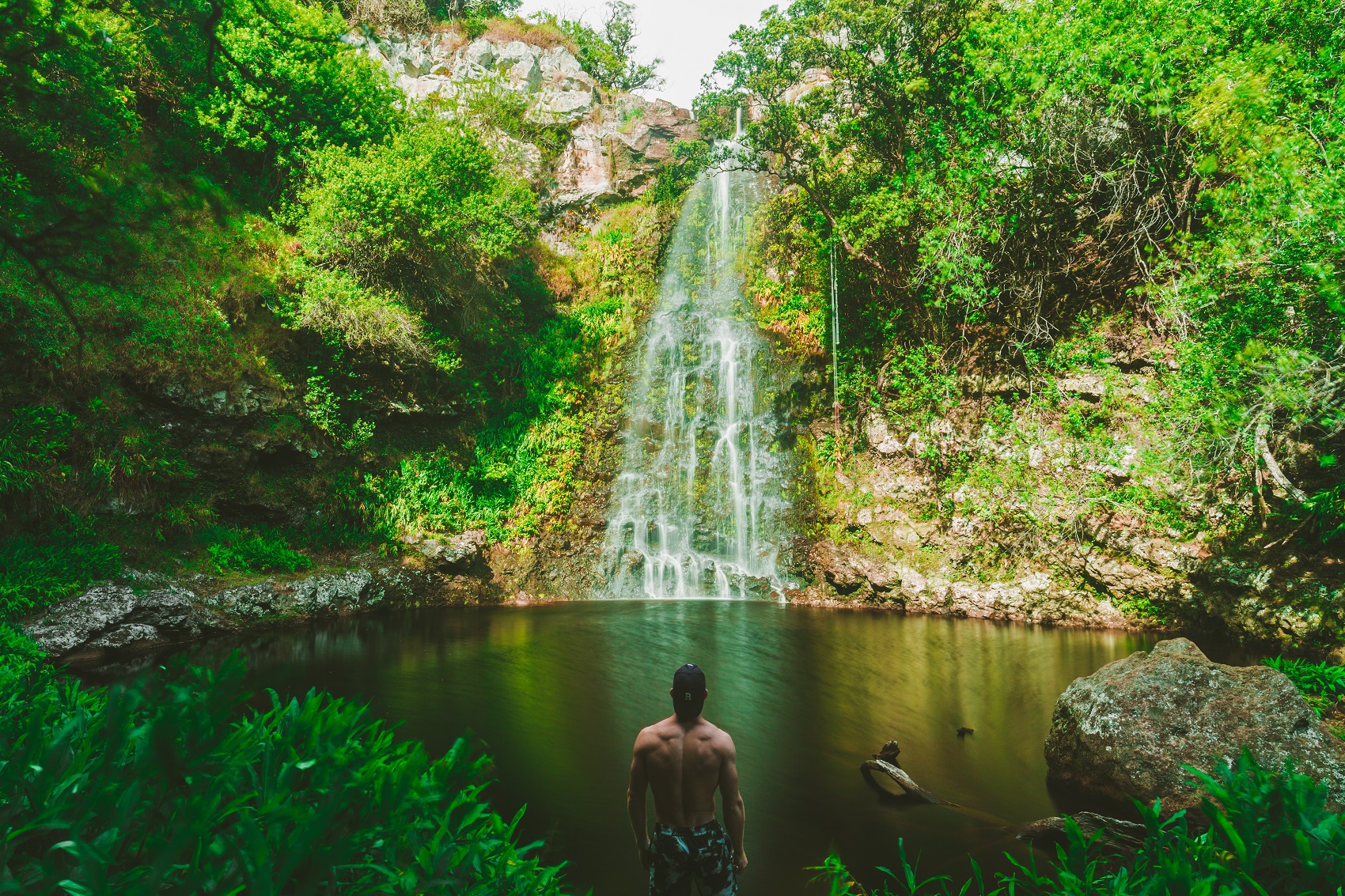 Under the stunning Falls of Falloch waterfall in Scotland's Stirling lies this expansive plunge pool. Although the water is on the chilly side, you'll be left invigorated and refreshed after diving into this massive "bathtub", named after the region's famous clan leader of centuries past, Rob Roy McGregor.
Go for: A bathtimeyou can share with all your friends… finally!
Llyn y Fan Fach, Brecon Beacons, Wales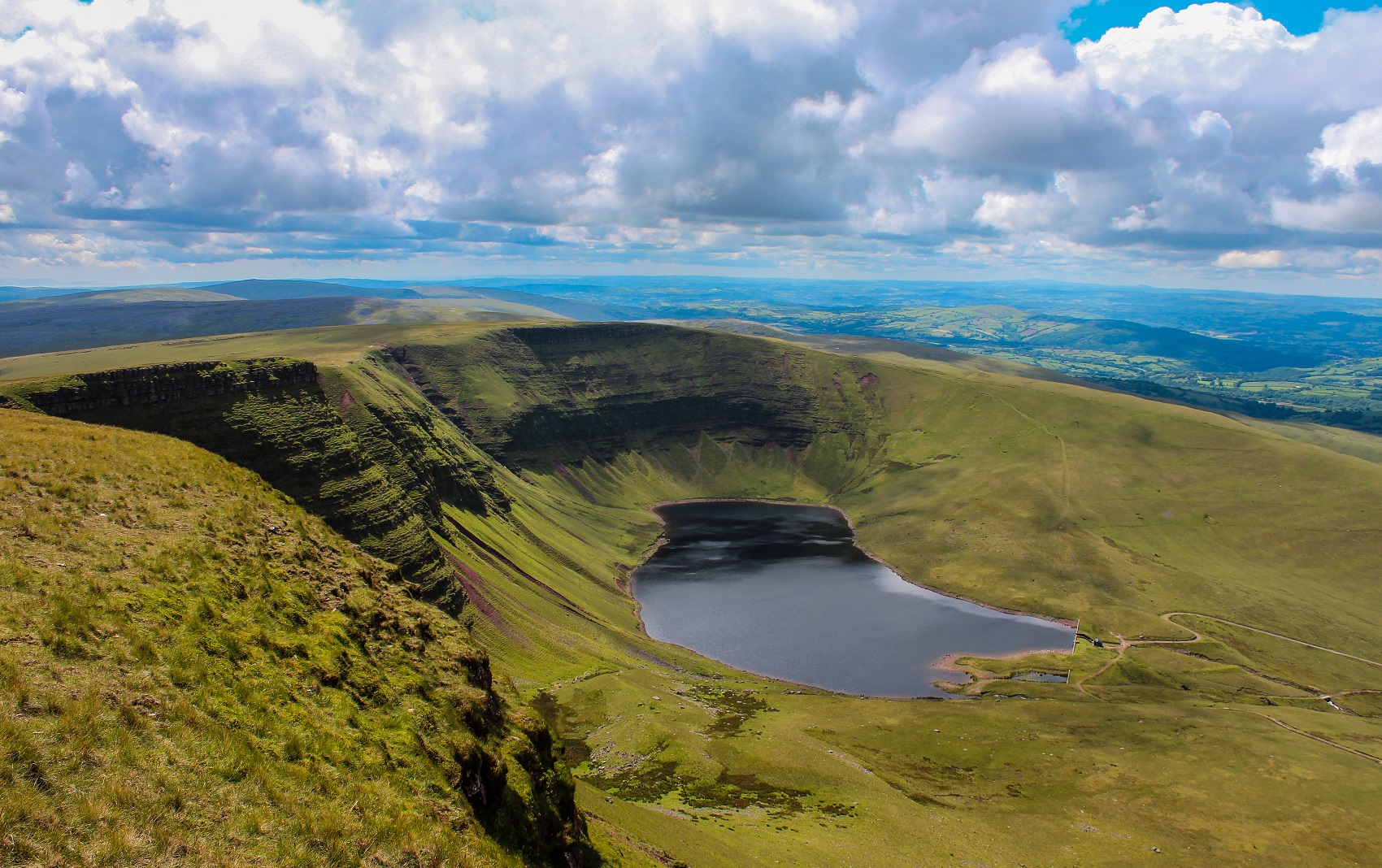 The Black Mountains of Brecon Beacons boasts plenty of stunning lakes ideal for wild swimming, yet one pool in particular stands out. Claimed to be one of the most haunted bodies of water in Britain, a swim in the Llyn y Fan Fachis not for the faint of heart. Local legend says that at 2pm on the first Sunday in August, the 'Lady of the Lake' – rumoured to be a woman killed by her violent husband – emerges from the water. While the lady in question may be elusive on your dip here, the water's arresting location among the striking Black Mountains means striking views and glorious sunsets definitely won't be.
Go for: A hauntingly beautiful swim.
River Wharfe, Yorkshire, England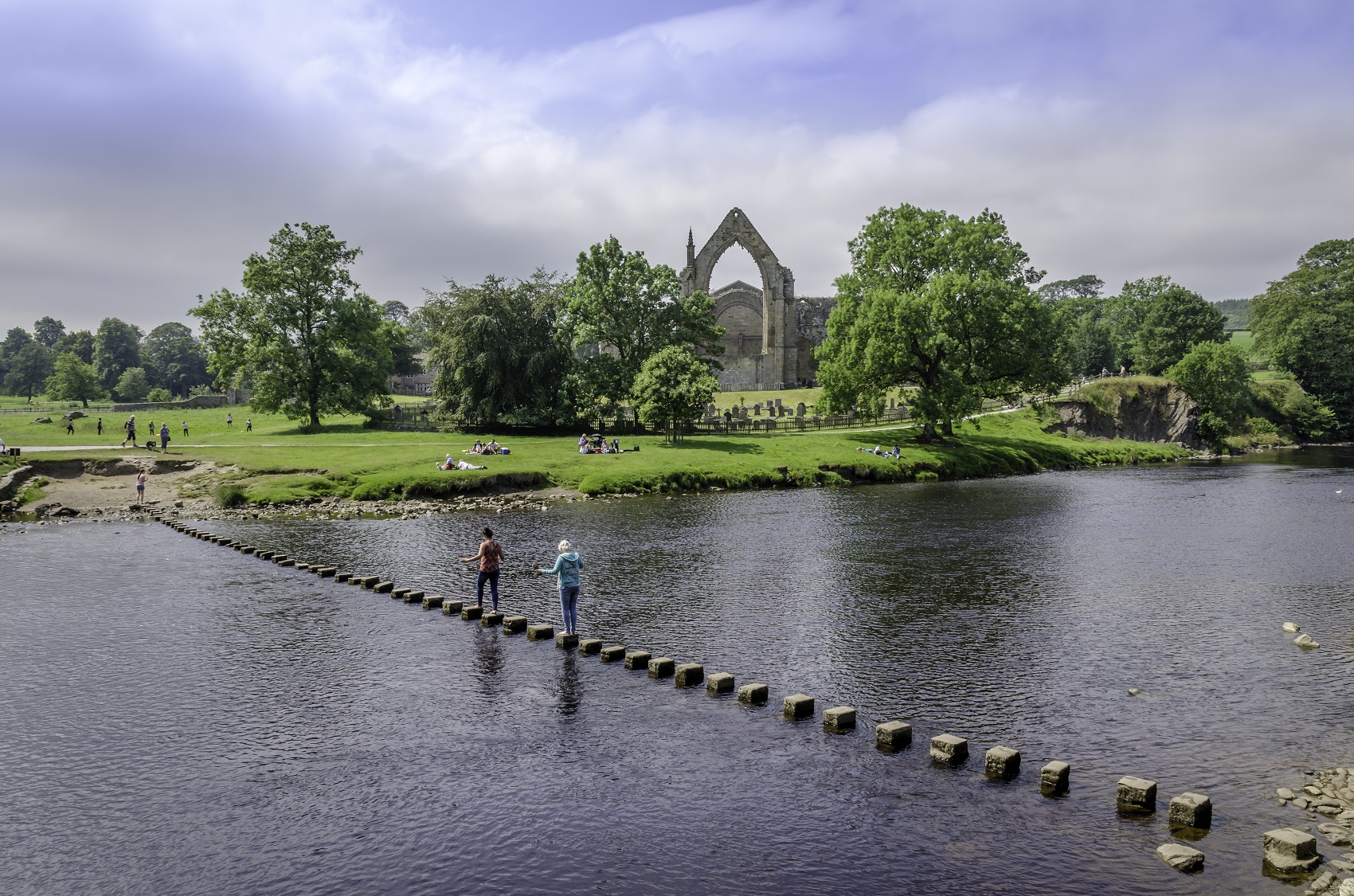 The wild-swimming mecca of Yorkshire, the River Wharfe's narrow channels takes swimmers along twists and turns before they plunge downstream into a deep pool. A favourite among families and those swimmers seeking some easy fun, be sure to bring a rubber dinghy along for the ultimate tubing adventure.
Go for: Playful thrills and spills among nature.