Taiwan, Asia's little (lesser known) gem. It's quite small, yet it's unique culture, insane landscapes and the endless number of hikes and things to see & do can leave you stunned.
Often explored by bicycle, it's also extremely easy to get around by any other public transport. Whether you want to do short day trips or travel to the other side of the island. It'll take you a few hours max.
Besides the above, Taiwan is also home to many waterfalls, hot springs and out of this world nature. Simply said, it should be on your bucket list. Without a doubt.
If you do however have a few doubts… here are 10 Reasons Why Taiwan Should be on Your Bucket List NOW.
1. The Nature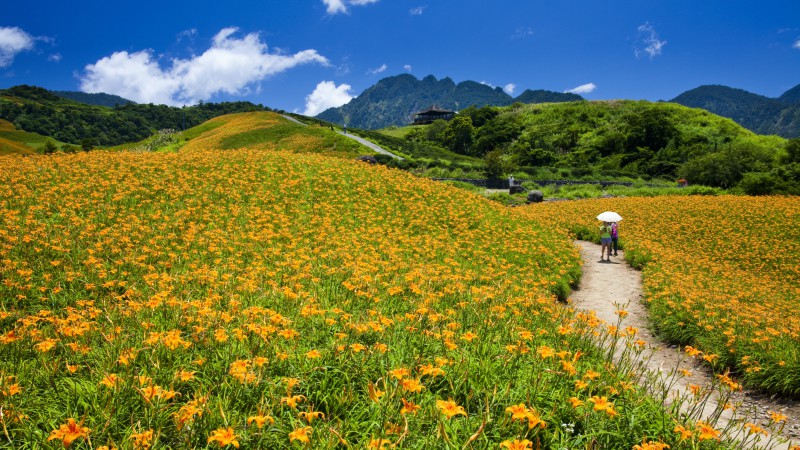 The country is 55% forest and woodland. And because the island is quite small this means that wherever you are, even in the city of Taipei, nature is nearby.
To give you an example, within 40 mins bus ride from the very centre of Taipei (the capital of Taiwan), you can reach the beauty that is called Yangmingshan National Park. There is also a hike that goes around the city and much more.
From hot springs to beaches, woodlands, parks, waterfalls and so on.. Taiwan literally has it all.
2. Safety
Constantly being ranked as one of the safest and most peaceful countries in the world. It is a place where I have never felt unsafe, in fact after living there for almost a year – not once did I feel threatened.
In fact, it is so safe that I would purposely take different routes everyday such as alley ways etc to make my journeys more interesting.
The main risks are the earthquakes and typhoons. Both are pretty common but Taiwanese people are prepared for it, to the point where everybody in the affected area will have a day off school and work.
3. Transport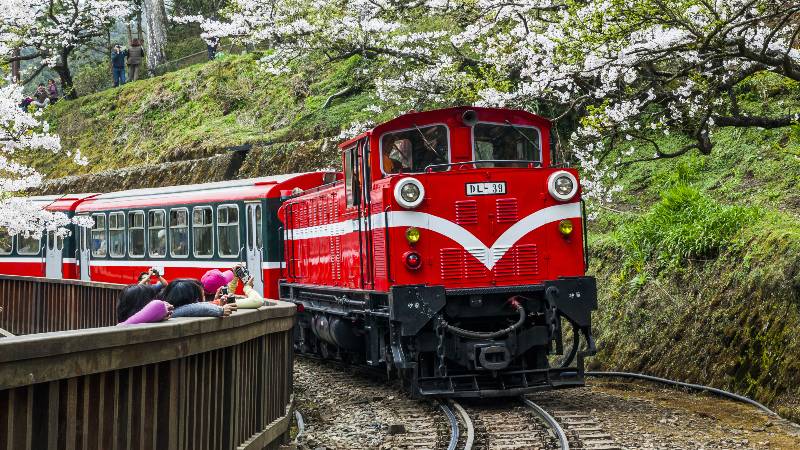 Whether it's buses or trains, the transport in Taiwan is ridiculously easy. The trains are frequent although can get quite packed in the tourist areas. Buses are super comfy and also very frequent to the point where I would usually choose the latter option.
Bigger cities have one of my absolute favourite things – the U BIKES. The kind of bicycles which can be rented out using the easy card. The bike stations are within very close proximity and because cities such as Taipei are not extremely big – it's really easy to get around especially at night.
Oh yeah, and the MRT (metro) in Taipei is air-conditioned and extremely spacious. Compared to London anyway. One more thing, the Alishan Forest Railway is a must. Give it go and you won't be disappointed.
4. Kindness
Taiwanese people are extremely kind. Now, you might not get that vibe straight away, as people tend to be quite shy, especially when it comes to speaking English. But as soon as you make the first move, you'll mostly find that the locals will do whatever they can to help you out or to simply connect.
They are also extremely welcoming. Oh yes, don't be surprised if you're called a 'foreigner' – it's just a word they tend to use to describe…the foreigners!
5. Hiking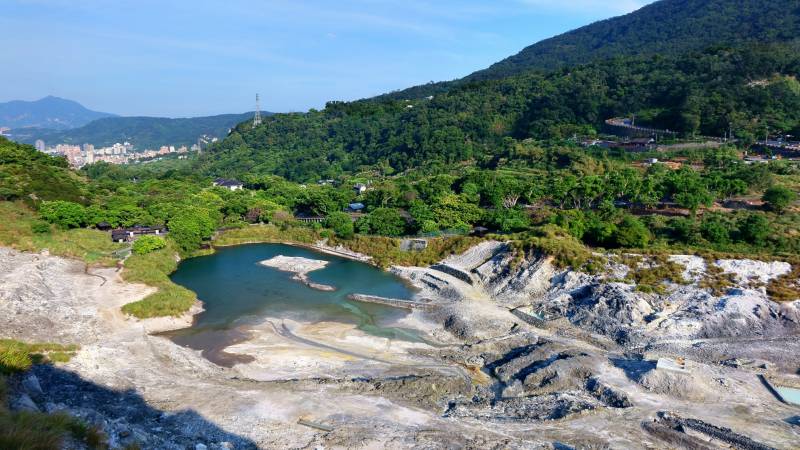 Now, where do we even start? Taiwan and it's insanely beautiful hiking opportunities. Honestly, they are endless and stunning.
Wherever you are, there will not be a problem to find an unforgettable hike. To give you an example – Taipei is surrounded by mountains and as mentioned earlier on, the brilliance of Yangmingshan National Park being on the outskirts.
Not only that, there are many hikes that can be done within the region of Taipei, including the stunning Elephant mountain. From where the views of Taipei are the very best in my opinion. If you're up for an extra adventure – you can also camp after hiking on some mountains such as Hehuanshan (3,422) in Taroko National Park which also offers endless explorations. Click here for our tours in Taroko.
6. Night Markets and the Food
This comes as no surprise of course, but the night markets in Taiwan are great and something that you simply must experience. From food to games to clothes and simply hanging out, they're brilliant.
There are some obvious choices such as the Shilin night market in Taipei, which gets extremely busy! But because eating out is engraved in the Taiwanese culture – you'll find the markets everywhere, whether big or small.
The food offered is quite unique, but there is quite a lot of variety, meaning everyone will find something that they like! Some of the really cool stands are ones where you pick a skewer with your chosen food and wait for it to be cooked in front of you – they're delicious.
7. Hot Springs and Waterfalls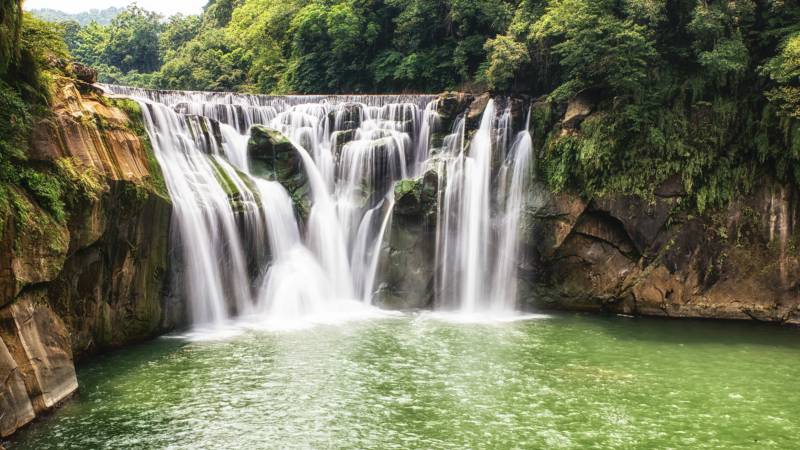 Waterfalls seem to be everywhere in Taiwan. It's honestly impressive. When you'll find yourself hiking, pretty much without a doubt you'll end up admiring them.
Hot springs are also very popular and Taiwanese people love them. They're usually quite busy if you end up visiting ones near the city such as Beitou (under an hour away from Taipei), but it's definitely worth a visit.
There are also many others which are definitely not as busy too, so do explore!
8. Tea, tea and more tea
Tea is everywhere in Taiwan, whether it's the traditional oolong or the famous (and seriously addictive) bubble tea. You will not have a problem with finding a place serving those.
Oolong is the countries main type of tea, but there are many varieties depending on the region from where it's from. I would strongly recommend attending a Taiwanese tea ceremony or visiting a tea plantation where you'll find yourself indulged in the experience.
9. Festivals and it's Art Culture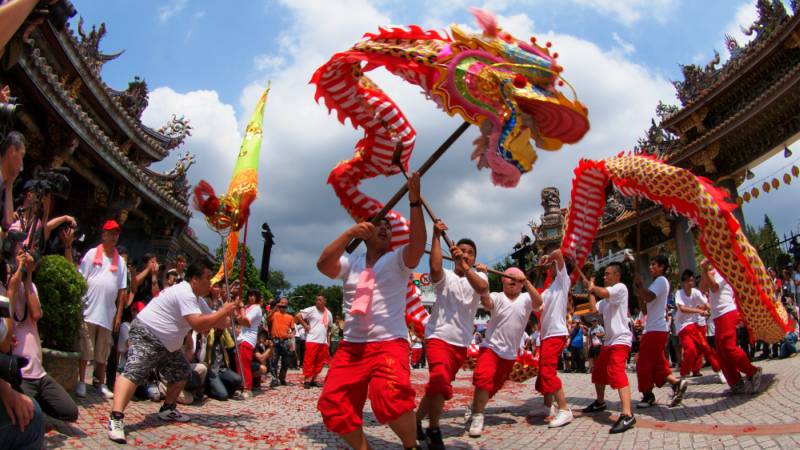 Taiwan loves it's festivals, art and events in general. From the incredible Moon Festival and the Chinese New Year to the Dragons Boat Festival and the Pingxi Lantern Festival…there's loads. Pretty much whatever time you choose to visit the island, there will be something going on.
The island has a great art culture in general and even if you are in big cities such as Taipei or Kaohsiung, they both offer some really unforgettable experiences.
Taipei is home to the Huashan Creative Arts Park and Kaohsiung has the Pier2 Art Centre – both boosted with creativity and originality.
10. Day Trips
Taiwan being a smaller island – the size of the Netherlands for comparison, means it's very easy to do day trips from major cities. And there are a lot of trips to choose from.
Let's say you're staying in Taipei – within a couple of hours you can reach some unique destinations such as: Jiufen, Yangmingshan, Sanxia, Pinxgi and many many more. If you are short on time, day trips are a great way to explore!
Taiwan is an amazing country to discover, full of charm and incredible experiences. So what are you waiting for?