Paris, the city of love, romance, and high culture. Where freshly baked bread and coffee is your morning welcoming call. Let's not forget that chic was invented here, and you've got to get up to speed quickly if you want to blend in. With Paris top attractions including the Eiffel Tower, The Louvre and boat tours along the River Seine. Add in the pull of the city's fashion, the food, culture and history. Little wonder then that Paris remains one of the world's most popular destinations.
As you pack your bags and get ready to join the Parisian jet-set, take some memorable, fun facts with you to impress your fellow travellers. Bring them up during a conversation over a croissant or while you sip on your wine at dinner. You could be the talk of the town! It's is a city that never disappoints. So arm yourself with these 10 fun facts about Paris and you're ready to impress.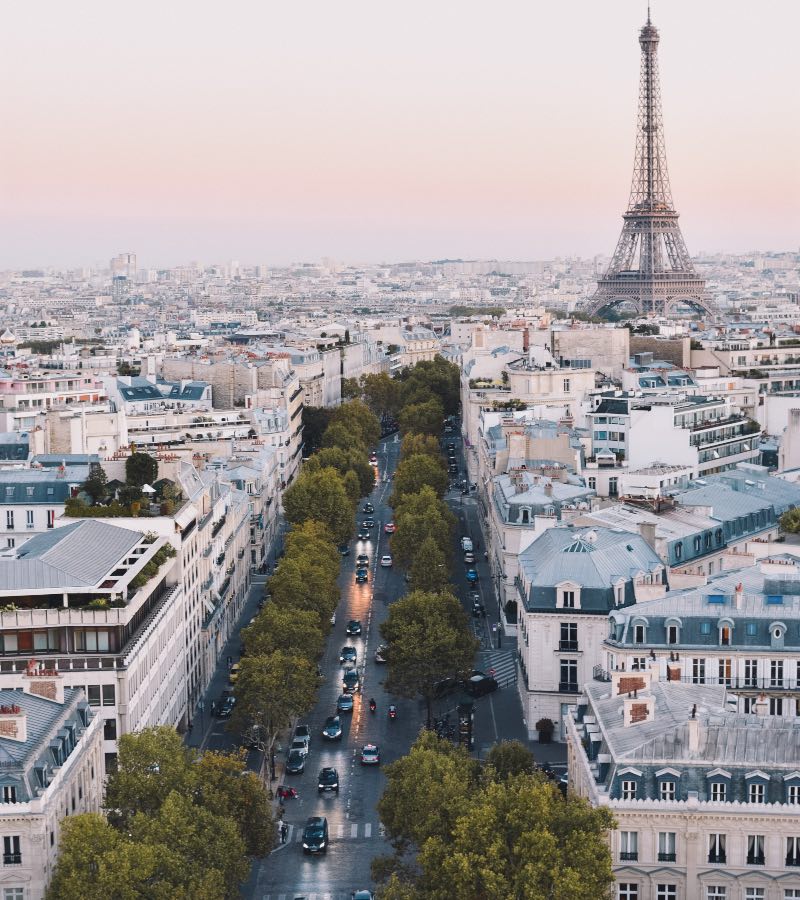 Fun Facts about Paris 
There it stands, commanding the Parisian horizon, the iconic metal structure, the symbol of the city. There's no doubting that part of your Paris tours combines a visit here. Perhaps even a trip to the top for a city skyline view. It's a romantic place too.
It may be one of the most iconic sights to see in Paris, but that doesn't mean it's loved by all! Far from it, in fact, when it was built, the structure proved to very unpopular with the locals. Oh, la, la! There are 1,665 steps and it's actually illegal to distribute images of the tower at night. Three facts for the price of one here! There it stands, dominating the skyline

2. French food 
Food, glorious food, and make no mistake Paris is one place to get top cuisine. You've got about 40,000 restaurants to pick from, plenty of choice, you'd say. Picking one might prove tough!

3. Notre Dame Cathedral
The devastating fire of 2019 may have set an entire nation back, and before that terrible event it was Paris's most-visited landmark. It will rise again! And if you're wondering, they measure all distances in Paris from the cathedral. It's that special.
4. Picture this 
You'll either use your phone or be carrying a camera with you, for good reason. The city has so many photographic images to capture. Did you know It was also the first city in the world to photograph people.
5. Art for art's sake
Mona Lisa, Mona Lisa…she of rigid stare is the most viewed artwork in the world. The Louvre, it's housed in, is the most-visited museum in the world, so makes sense. Wonder if she'll ever smile?
6. Come dine with me
Times have changed, but a Parisian man was once inviting strangers to dinner every week for 30 years! Now that's called being generous and welcoming.

7. Getting around
There are many ways to get around Paris. Hop on bus tours, walking, cycling, cruises down the Seine. The Metro is a popular way to get about and you'll find that there are many abandoned stations dotted around the city. Keep an eye out when you're zooming between stations.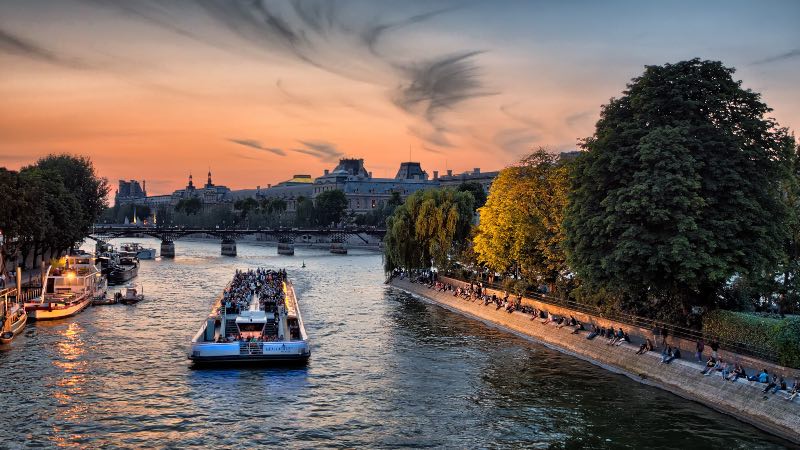 8. Beware of the bridge
A cruise down the river is a great way to unwind. Watch your head as you pass under the bridges. The oldest is Pont Neuf, so take special care of her!
9. Ooo, that smell
I mentioned it at the start, the wafting smell of a fresh baguette. One of life's little pleasures. Each year, the city hosts a competition to find the best. And not only that, there is a law about the exact recipe for them. It's a tough business, this baking lark. All in the dough you know.

10. Celebrate good times
Head for the city and a celebration. Mark it, that'll be Bastille Day. It's celebrated on the 14th July each year.

So, there are your 10 fun facts about Paris. You'll find there are many more, but it's best to discover those for yourself. And then when you do, why not share them with us? We can all build up a trove of secrets, perfect for a Parisian moment when the coffee and cake arrive at your table. Bon appetite.